Hi, there! I hope you had a good and rewarding week and it sure is really nice when the weekend approaches. A little time off to super-charge the batteries always feels truly great, right? If you don't have any weekend project you have to complete, that is!
With WordPress in mind, it has been a relatively quiet week with no major events.
The latest version of WordPress 4.4.1 was released a few weeks ago and according to plans, a new version should be released about every three months. If you take a peek at WordPress Roadmap and Milestone for 4.4.2 it's 78% done, but no date decided yet for the release. There are of course lots of testing to do before this version is released and we will be back with more news as they come up.
For those of you who didn't know that there is a WordPress Download Counter where you can see how many times WordPress 4.4 has been downloaded right now, and as I write this post the counter ticking at 19,572,376. Pretty awesome figures, right?
As usual, I also want to highlight our weekly curation of the most important WordPress news that happened in the past week, containing tutorials, resources, product reviews, podcasts, giveaways and several other great news from the WordPress community around the world. So let us jump directly to the fun part!
Here is our Weekly WordPress Roundup #36.
Nonprofit WP: A WordPress Guide for Nonprofits
As you guys surely are aware of, WordPress is free to download and use, which makes it the perfect choice, for example, nonprofit organizations that have a small budget. It can also be a problem without the knowledge and money manage a WordPress site. Now, there is help available.
Mark Root-Wiley has created a WordPress guide with the appropriate name NonprofitWP. He comments:
"For years, I've wanted to find a way to help nonprofits trying to do it themselves with WordPress because of limited budgets and my limited availability. Nonprofit WP is my attempt to help those organizations and others."
This is a great resource for both nonprofit organizations and anyone interested in WordPress to assemble your WordPress site on your own. The guide covers the following topics: Things to know before you get started, Domains and Hosting, Installing WordPress, Choosing a Theme, Selecting Plugins, Entering and Managing Content and Keeping Your Site Healthy. If you are a nonprofit organization, this a great handy guide to help you get started without any real costs.
Speed up WordPress – It Can Sometimes be Quite Tricky
The fact that a website loads quickly play a significant part and you've probably heard that Google is obsessed with speed and a slow loading website can be influenced in their search ranking algorithms. Here is an excerpt from an article from the Google Webmaster central blog.
"Speeding up websites is important — not just to site owners, but to all Internet users. Faster sites create happy users and we've seen in our internal studies that when a site responds slowly, visitors spend less time there."
Brian Jackson has written a brilliant article about Google Page Speed Insights, and how it is actually possible to Scoring 100/100 with WordPress. From this article, you will get lots of valuable tips on how you can boost the speed of your WordPress website. Google PageSpeed Insights are valuable and if followed can really help optimize your site.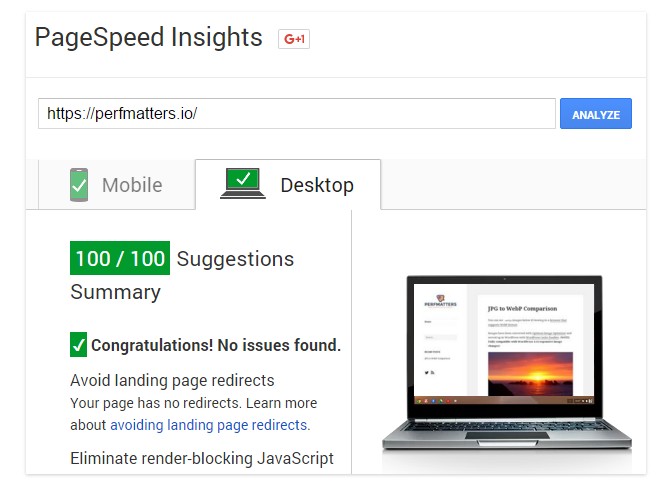 If you don't Implement each and every optimization tips in this article, try to make as many optimizations as you can, it will certainly have a positive effect.
If you can not score a 100/100 it is not the end of the world.
Which is The Fastest Image Slider Plugin, and Which is the Least Evil?
Once again, I would like to talk about speed. Do you like image sliders? Many users opinion are: Love or hate them! In many particularly premium WordPress themes sliders are included. Some people like them while others don't. If you are one of those folks that love to use them, WP Rocket has written an article – Which Is The Fastest WordPress Image Slider Plugin? that can help you make an informed decision.
In the post, WP Rocket compares the performance of eight WordPress plugin, both free and premium. The plugins compared are – Meta Slider (free), Cyclone Slider 2 (free), Soliloquy (free), Slider Revolution (premium), Layer Slider (premium), Slider Pro (premium), Royal Slider (premium) and Huge IT Slider (free).
If you are in two minds to select a slider plugin or are simply interested in which plugins are the fastest and the "best" should read the article. I conclude with a quote from WP Rocket the article.
"We tested some of the most popular slider plugins to see what kind of damage they will do to a page and which is the least evil."
Useful Tutorials:
WordPress Resources:
Product Reviews:
WordPress Giveaways:
Podcasts:
Ending Notes:
That's all for now, folks. Another amazing week in the WordPress community has passed. I hope you will benefit greatly from our roundup, and can take advantage of the tips presented in the article. Please continue to send in all  WordPress tips to us so we can add them to our next roundup. See you soon.
Latest posts by Artem Pavlov
(see all)