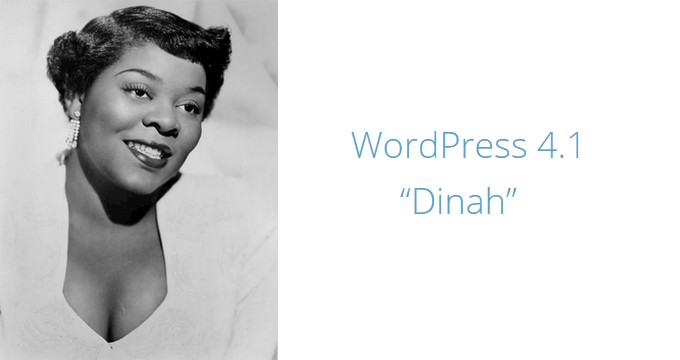 WordPress 4.1 has been released and is now available for download. This version has been named "Dinah" and is dedicated to the jazz singer Dinah Washington (August 29, 1924 – December 14, 1963). Dinah, was an American singer and pianist titled the "Queen of the Blues"
This release was led by John Blackbourn with the help of lot of awesome people. Who has participated in this release? Check out at the end of this article. There are many well-known WordPress profiles (283) you sure will recognize. And as usual, they have done a very good job.
WordPress 4.1 is now available in your WordPress dashboard, for you who have not seen it yet. Just hit and click the link to update to version 4.1. For sake of safety it is recommended that you take a backup first, just in case! This version contains a lot of news and features that will improve WordPress in many aspects. Let's have a look what 4.1 has to offer.
New default theme – Twenty Fifteen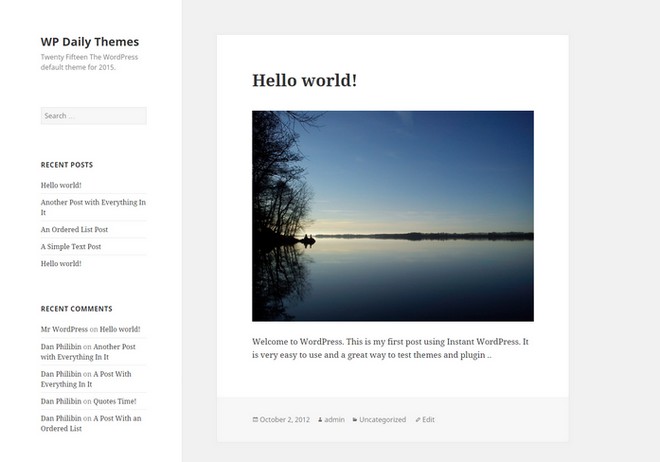 Twenty Fifteen is the new default theme in WordPress. It is an elegant blog-focused theme with clean design and look. The theme includes beautiful straightforward typography and is perfect for all kind of blogs. The layout is responsive and adaptable meaning your website will look great in any devices. Check out the demo. Open the Customizer to check out the five free featured color schemes. More features are custom header, featured images, custom menus etc.
Distraction-free writing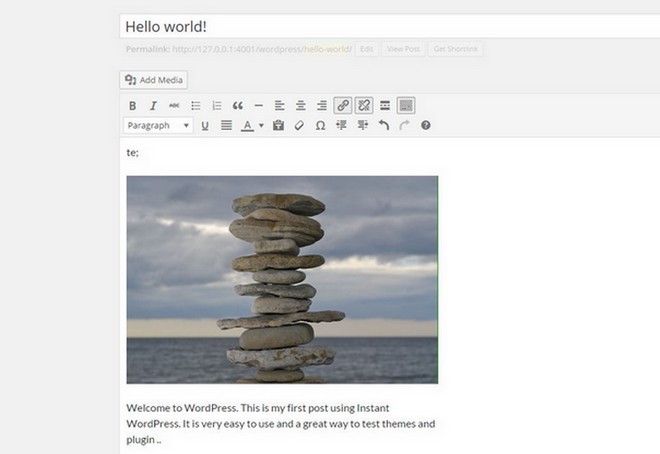 The Distraction-free writing feature has been around for a while, but now little changed and improved. Turn on the distraction-free writing mode and when you start typing, all the distractions will fade away and you can focus on your writing. When needed all you have to do is move your mouse to either side and your editing tools instantly return. Check out the video how the distraction-free writing mode work.
Choose a language
WordPress 4.1 is translated into over forty languages (more to come) and you can easily switch to any translation in your dashboard under on the General settings screen. So now it's much easier for all users to select a specific language both during the installation of WordPress and also afterwards in your WordPress dashboard.
Plugin recommendations
There is a new Recommended Plugins tab under your Plugins page in your dashboard. The plugin installer suggests plugins for you to try. The recommendations is based on the plugins you have installed. Which can be a good option if you are looking for plugins for a specific use.
More features and functions included in WordPress 4.1:
Inline Image Editing – Now you can easily adjust an image's alignment on the fly. You have alignment options such as eft, center, right and no alignment.
Log out everywhere – If you've ever worried you forgot to sign out from a shared computer, you can now go to your profile and log out everywhere.
Vine embeds – Embedding videos from Vine is as simple as pasting a URL onto its own line in a post. See the

full list

of supported embeds.
Complex Queries – Metadata, date, and term queries now support advanced conditional logic, like nested clauses and multiple operators — A AND ( B OR C ).
Customizer API – The customizer now supports conditionally showing panels and sections based on the page being previewed.
<title> tags in themes – add_theme_support( 'title-tag' ) tells WordPress to handle the complexities of document titles.
Developer Reference – Continued improvements to inline code documentation have made the

developer reference

more complete than ever.
Have you updated to WordPress 4.1 yet? What do you think?
Image courtesy of – Wikipedia
Latest posts by Artem Pavlov
(see all)