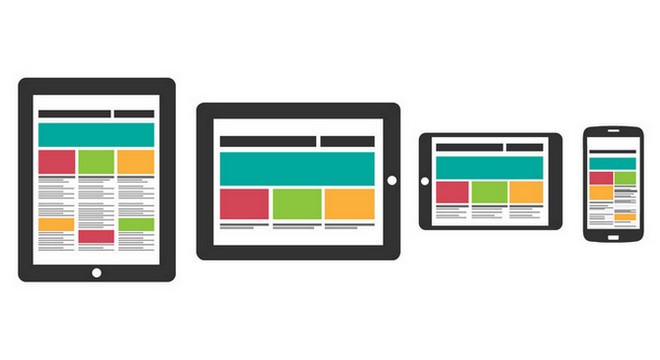 WordPress is a big word and finding the right and perfect theme for your website is hard. There are lots of free and new themes for you, and it is time consuming where to begin.
These themes are not only free but are also responsive to your needs. You can easily download, install and activate them. And if you don't like them, you can also easily deactivate them and find a new one. Another good news is that, most of these free themes are also good for your mobile users.
To help you consider what to choose, here are the top 8 free WordPress themes for you:
1. Twenty Fourteen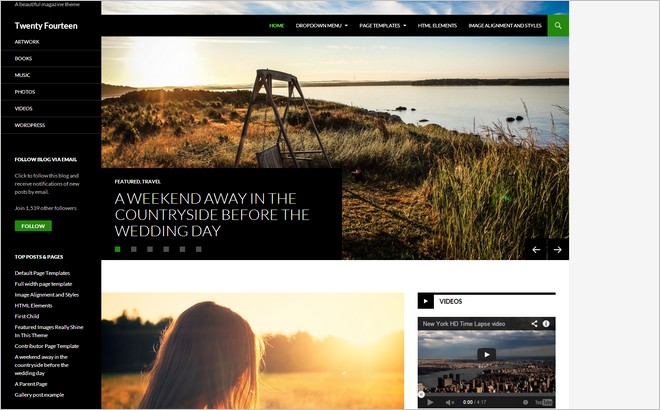 This responsive theme is perfect for you because it features a sleek design for your website to look good. Using this theme, you can also choose to display your homepage content in either a slider or grid.
By using Twenty Fourteen, you can customize your site with its three widgetized areas. You can decide to use a full-width page template for your content layout. And can also choose a contributor page to dedicate for your authors.
2. Kirumo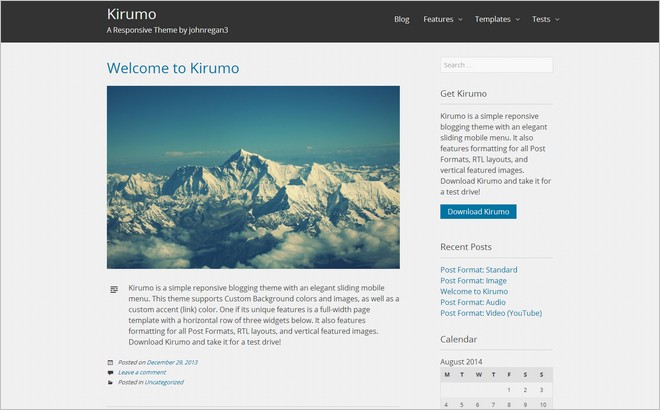 If your concern is your mobile readers, you don't have to worry in using Kirumo. This new free theme for WordPress is mobile-friendly. It is a simple theme with support for all post formats. It also supports a horizontal row of three widgets below because it also comes with a full-width page template.
3. Customizr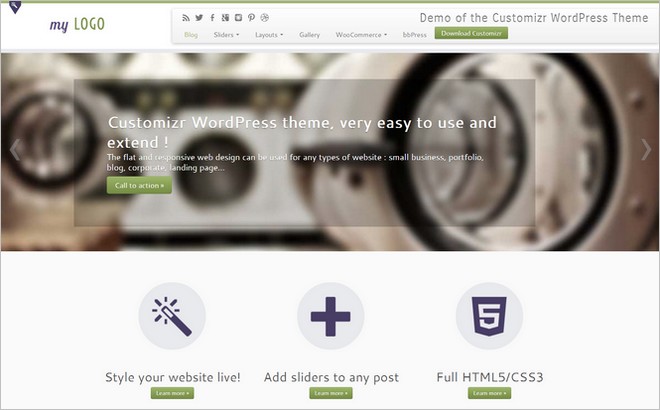 This is the most customizable free theme in WordPress. It features a responsive slide generator. It offers a lot of options like multi-layouts, nine post formats, panel, and threaded comments.
It comes with DEV tools that include a developer dashboard that let you see an overview of your theme settings and useful information. There is also a custom CSS panel if you want to focus on customizing this theme.
4. Zippy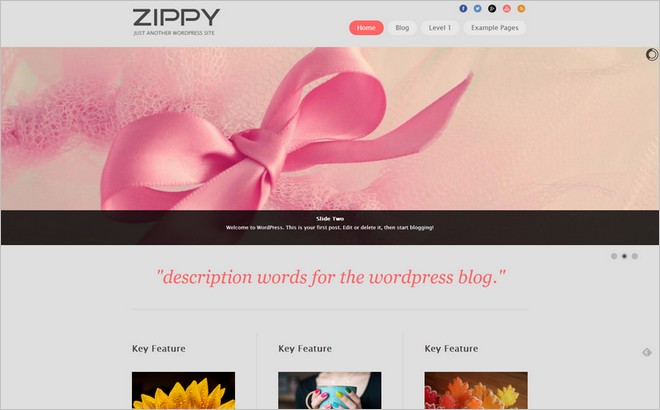 If you are in business and looking for a simple theme for your business website, Zippy is best for you. It features custom widgets and two homepage options. It also has widgets for social media and YouTube, so sharing your posts is not a problem.
5. Isis
Isis is another theme for business and corporate websites. Isis is a simple and clean theme that offers two homepage layouts. It also comes with 10 social media icons that are best for your business to reach your potential customers. This theme is a great option for business because it has four custom widgets, three page templates, and a homepage slider and is translation-ready.
6. InterStellar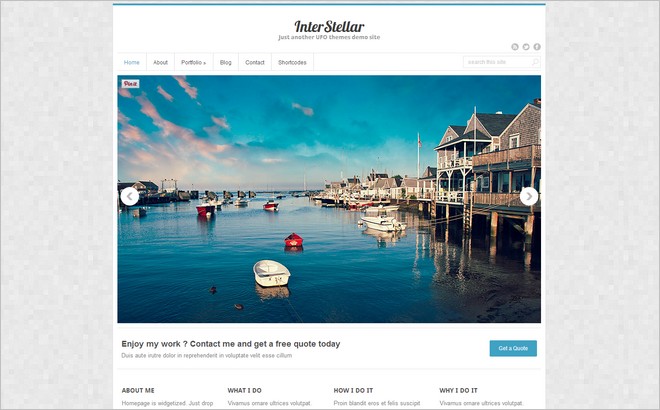 If you want a clear design and multiple portfolio page layouts, this InterStellar theme is perfect for you. It also offers a homepage slider and a lot of theme options. You can choose your own color scheme, theme layout, and logo. You can also add your Google Analytics code if you wish to.
This theme also comes with custom widgets, so you can easily customize and manage your layout, content format, etc.
7. Syntax
This theme is from Automattic. It is a beautiful and clean blogging theme that is best for people who don't want an extravagant layout for his layout. The Syntax is originally created for WordPress that has a centered content column. It also features a non-obtrusive menu at the side of the page.
8. TypeFocus
TypeFocus is a minimalist blogging theme is best used for personal purpose. Its main focus is on typography that is perfect for blogging. It features social icons and your avatar in the sidebar.
These top themes will inspire you to blog and keep your website layout as nice and appealing to your readers. Try one of these themes and start learning from them.
Author bio:
Dawn Atkins is a college student who loves writing during her free time. She works for bestessay.com as a freelance contributor. Aside from writing, Dawn also loves traveling and mountain climbing. Reach her through Google+.
Latest posts by Artem Pavlov
(see all)