Everyone likes a little awesome. So does Sam.
Sam has been an Android user for over two years now. And just like the gazillion Android users who inhabit this pale blue dot, he doesn't use it for just making phone calls and sending text messages. That's just pointless. Instead, he clogs it with the latest apps that the Google Play Store has to offer. Angry Birds. Temple Run. WhatsApp. Viber. The list is endless.
2013 Sam decides to write a blog. And being one of the smart kids, he chooses WordPress. The World's #1 blogging platform. Congratulations, Sam.
Just like his phone, Sam doesn't want his blog to be bland. He wants awesome.
Welcome to the world of WordPress plugins. WordPress plugins are like those battery monitoring and desktop wallpaper apps for Android. They add so much functionality to your blog, just like these apps do for Android.
As the wordpress.org website puts it, "Plugins can extend WordPress to do almost anything you can imagine".
And although this definition might seem like a bit of hyperbole, it is actually quite remarkably astute.
There are thousands of plugins on the WordPress site, offering a plethora of added functionality, giving you that little awesome that you want.
Over here, we're going to take a look at some of the most notable WordPress plugins of last year, and why each of them are so gratifying and of course, awesome.
1. Akismet
Akismet is one of the most popular anti-spam filters on WordPress, and is one of the first plugins that every blogger installs after installing WordPress. Why? Because spam is bad for your blog. It reduces blog credibility, and by extension, the visitors to your blog. Always good to have an anti-spam filter. And Akismet is up there.
Once a visitor submits a comment on your blog, it is moderated via the Akismet Web Service. Akismet then tells your blog whether the comment is actually relevant, or just someone trying to spam your blog. It also gives you the option of marking comments as spam or ham. Really good stuff. Akismet is free for personal blogs.
2. WPTouch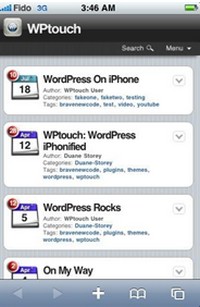 We live in a digital age where even top-of-the-line laptops are becoming obsolete, replaced by mobile phones and tablet PCs. So, it helps to be future-ready. WPTouch automatically transforms your WordPress website for mobile devices, complete with smooth effects when viewed from popular mobile web browsing devices like the iPhone, iPod touch, Android mobile phones, BlackBerry OS6+ mobile devices, and more!
The admin panel allows you to customize many aspects of its appearance, and deliver a fast, user-friendly and stylish version of your site to touch mobile visitors, without modifying a single bit of code (or affecting) your regular desktop theme. WPTouch doesn't affect your normal desktop theme and the style content of your blog. Though there is a lot of buzz about it, there are a few compatibility issues, which are sure to be debugged with subsequent versions. WPTouch comes with a free version, as well as a much more polished premium version.
So what are you waiting for? Become future-ready with this amazing plugin!
3. Subscribe to Comments
One of the best things about writing a blog is comments. Comments by visitors reflect upon a lot of things: their feedback about the blog, their views on the topic of your blog, and just everyday witty banter.
A problem that a lot of bloggers face is that some people comment, but never come back to see where the conversation in the comments box is going, so that they can once more join in on the fun, adding to page views and loyalty. As this grows, so does your credibility as a blogger who can keep readers hooked, gaining popularity for your subsequent posts.
Subscribe to Comments is a unique way to inform commenters about subsequent comments on the post. Once a new comment is posted, an email notifies the subscriber, and he can join in the fun again. It is a must-have for every WordPress blogger, and it is one I highly recommend. And if that hasn't convinced you yet, it's free!
4. WordPress Related Posts
Another problem that a lot of new WordPress bloggers face is that of engaging your reader, once they are done reading a post. Like Steve Jobs has an app for that, WordPress too, has a plugin for that.
Related Posts generates a list of related posts with thumbnails and gives you click-through statistics, engaging your readers for more time, and increasing your page views. You can even tweak around with what posts feature in the list. Plus, it is mobile-ready, offering smooth mobile browsing experience on multiple platforms. So what are you waiting for? Install this plugin already! WP Related Posts comes in both free and premium version.
5. Social Media Tabs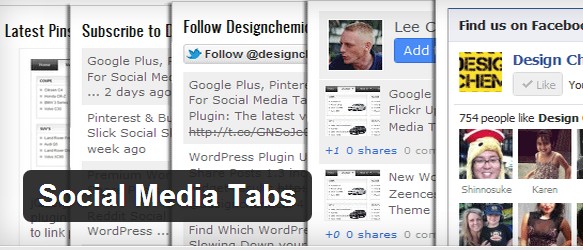 One of the best ways to generate publicity for your blog is to get your readers to share it with their friends and followers. And one of the best ways to do that is through social media.
Social Media Tabs offers one of the simplest and most elegant ways to do this. Imagine being able to share your blog on facebook, +1 it on Google+, tweet about it, pin it on pinterest and so much more, with just a simple click of a button. It also lets your readers connect with you on flickr, youtube, or get a subscription to your blog. Best of all, you can see how many people have shared your blog on facebook, tweeted about it, etc.
Yeah. That's all it takes for the reader to take your blog to a whole new bunch of people. And that makes this plugin one of the must-haves for your blog. The plugin is free, but as always, donations are welcome.
6. Google XML Sitemaps
Say you own a blog on cooking. How do you make sure people find your blog? How do you ensure that your tasty au gratin recipe is the talk of the interwebs? As with everything else in this world, Google has the answer. This plugin generates a special XML sitemap which will help search engines like Google, Bing, Yahoo and Ask.com to better index your blog. Indexing your blog will help search engines give it a higher rank when it appears on the search results. With such a sitemap, it's easier for crawlers to see the complete structure of your site and retrieve it efficiently. Google XML Sitemaps is free, which means a better ranking on search engines, leading to better au gratin everywhere.
7. Jetpack by WordPress.com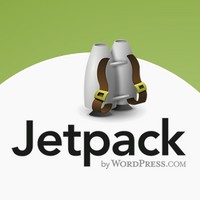 Want to supercharge your WordPress site with a single plugin? Then Jetpack is the plugin for you! Jetpack by WordPress.com is like a Swiss army knife for your WordPress.org site. It lets you do loads of tasks like reviewing your site's traffic, a built-in CSS editor, an integrated grammar/spell checker, allowing users to subscribe to comments, share your posts on social networks, and so much more!
Simply one of the must-have plugins for a WordPress site, simply due to its sheer amount of functions and capabilities. And did I mention that it is free? And easy to use?
8. WP-PageNavi

Are you bored with the old "← Older posts | Newer posts →" links? Want to replace them with a little awesome? WP PageNavi Style provides an amazing solution! WP PageNavi Style lets you customize the look and feel of the Page Navigation buttons according to your needs. And it doesn't stop with just your blog; you can extrapolate this feature to your comments, archives and tags as well. Note: You must have the WP PageNavi plugin installed first. WP PageNavi Style is free.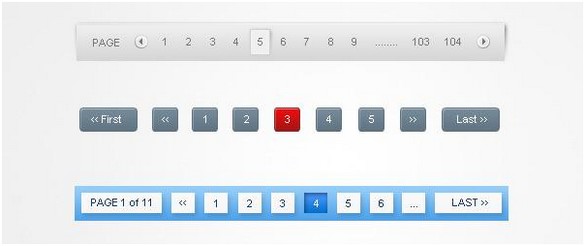 (Some of the awesome styles that you can customize for your blog!)
9. Smart YouTube Pro
Want to easily embed videos in your blog from YouTube, facebook, metacafe and more? Want these videos to be mobile-ready as well? Your search for the last word in video plugins ends here! One of the most downloaded plugins in WordPress, Smart YouTube Pro lets you embed videos very easily, as well as adding new features with every successive versions, such as embedding video playlists. Videos sure add a touch of spice to your blog, and this plugin has to be the mistress of spices! (Psst: It's free!)
10. Site Sensor
Okay. Now you've got your blog up and running, with all the nice little plugins attached here and there. But how do you ensure that your site is up and running without any sort of bugs and glitches at all times? How do you ensure that people are able to enjoy your blog at all times? Say hello to Site Sensor. Site Sensor offers uptime checks every 1-5 minutes, runs content keyword checks, checks if your main RSS feed is fresh, and finally checks your XML sitemap. It notifies you if your blog is down, so you can bring it up and running soon enough. If you wanna shell out some cash to make sure your blog is the most happening thing on the internet, this service is a real steal.
So that's all, folks. For now. There's a whole new host of plugins that are being worked on right now, endeavoring to make WordPress more and more awesome by the day. Google Maps for WordPress. WordPress for multiple mobile platforms. Better SEO functionality for WP. The list is endless.
Now that you know which plugins are a must, we sure hope you'll play around with them and tweak them to make your blog awesome. Till next time, Happy Blogging!
Aravind Subramanian is with blogVault, a Premium WordPress Backup Service.
Latest posts by Guest Author
(see all)