Being a free and open source blogging tool and a content management system, WordPress is a great tool for developing a website and a blog. This platform allows users a highly customizable user interface as it empowers a range of websites worldwide. Across the world, you would different popular brands that are using WordPress for their websites and blogs like New York Times, CNN, People Magazine and more. This is one of the most powerful tools that stuffed with lots of dynamic features including a template system, a plug-in architecture, widgets, themes, multi-user & multi-blogger and many more.
WordPress is one of the best choices for those business owners, who are looking to develop a website for their business or want to customize an existing one with some new features and functionalities. This tool works excellently for them as it has all those features that are required to expand a perfect and professional website. However, this platform also offers numerous plugins for its users to make their website more convenient and user-friendly. WordPress plugins allow website owners to extend capabilities of their website by using different plugins.
Currently, the platform has more than 24000 plugins for its users and each of these plugins offer custom functions and features that let users to customize their website as per their requirements. Nonetheless, it is not necessary that all the obtainable WordPress plugins offer you benefit and your desired results, so make sure to download only those plugins that are worth for your site. It is also true that selecting some of the best WordPress plugins is not easily possible, so here I have listed some most popular WordPress plugins that you can use for your website, so have a look on these plugins:
Ultimate Ajax Grid Plugin
This is one of the most popular plugins that allow you to publish unlimited, highly customizable and filterable ajax content walls in your WordPress websites. This plugin is based on Grid and equal height only that includes pagination to switch and browse content, not infinite scroll as in CAN. The best thing about this plugin is that it comes with wonderful range sliders that are helpful for your website.
ShowBiz Pro Responsive Teaser WordPress Plugin
When it comes to talk about ShowBiz Pro plugin, it is one of the most popular responsive teaser displaying solutions, which enable users to display WordPress posts or any custom content with a set amount of teaser items. Being a highly adopted plugin, it comes with lots of features that include video support, template builder, skins included, fully responsive and many more.
iMapper – WordPress Image Mapper/Pinner
iMapper is a simple and most advanced plugin that allows you to choose a picture of your choice and pin stuff on it. This plugin provides various embedded pins that offer special functionality and ability to import your own pins. Being an easy-to-use plugin, it will take moments to set up your picture with pins, but it offers dynamic experience to your customers.
Mega Slider – Responsive WordPress Slider Plugin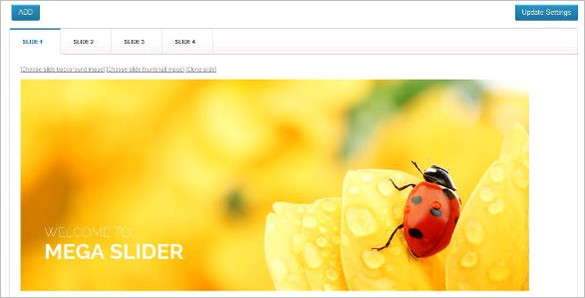 MegaSlider is a responsive slider plugin with touch-swipe navigation. By using this plugin, you can easily add text, video, image to your slider. It is a highly customizable slider for your WordPress site as it is a friendly admin user interface and power timeline manager. Comes with touch navigation for desktop and mobile, Mega slider is an excellent plugin that you should use for your site.
WP Booking Calendar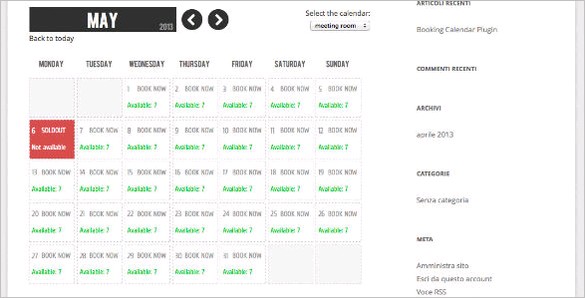 Booking Calendar is one such plaugin that aids you to inser your own wordPress website with a powerful and simple booking system. It is easily for you in just few minutes as it offers lots of features to its users. Time slots availability instantly visible, easy-to-use interface and many more are different features of this plugin, so adopt this plugin to make your booking system.
WordPress Menufication
As we all know that Navigation is an important part of any website. When it comes to fly-out menu, it is a great choice that enhance your website's visitors' experience. WordpRess Menufication is an easy-to-use and customizable plugin for WordPress users that transform your WordPress 3 menus to a responsive fly-out menu in Facebook fashion.
Taqyeem – WordPress Review Plugin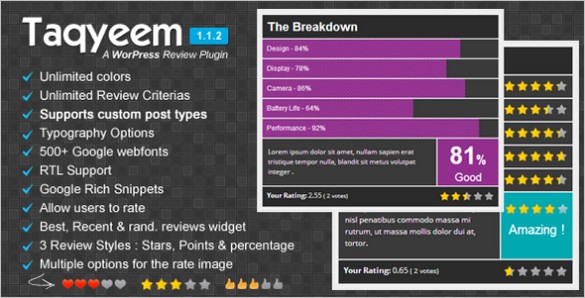 Reviewing and rating WordPress plugin, Taqyeem is especially designed to add wonderful ratings and reviews to your posts, pages and custom post types. To develop the perfect ratings addition to your site, users can use the customization options. Allowed to change the colors, fonts, style, images and more, users can get an excellent experience using this plugin.
Logos Showcase – Multi-Use Responsive WP Plugin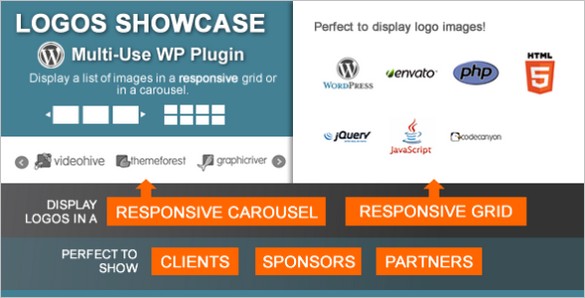 Logos Showcase is a multi-use responsive WP plugin that can display a complete set of pictures as a grid or in a caraousel slider. You can display a list of customers, partners, supporters and sponsors logos in your site. However, you can also grid of pictures with external or internal links. Being a user-friendly and easy-to-use plugin, it allows people to display a range of pictures in a grid as per their requirements.
ZoomFolio – WordPress Portfolio Plugin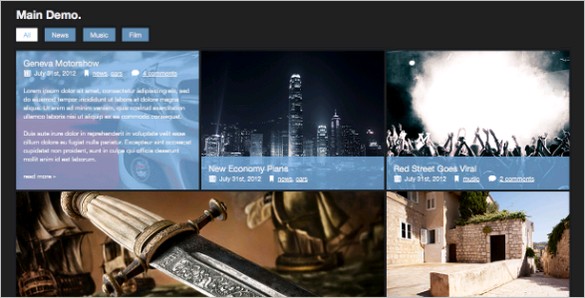 For showing your innovative and advanced portfolio to your clients, ZoomFolio is a great WP plugin that can be used. WP users can use this plugin in order to show their latest and recent posts from their blog or gallery from their vacation. Based on shortcodes, this plugin is a zero effort plugin as it has an intuitive Shortcode Generator bundled that does just that for you.
Slider PRO – WordPress Premium Slider Plugin
Slider Pro is a fully responsive WordPress plugin that offers more than 150 options and 100+ possible transition effects from simple effects to more complex effects. However, the slider administrative area is extremely powerful that utilizes the default WordPress design with whom users are already familiar. This plugin is carefully coded and stuffed with numerous features that include layers, dynamic content, thumbnails, lazy loading, skins and more.
Here, I am listed the top ten WordPress plugins for eCommerce blogs or website that must create a good-looking them. After read this you have some cloud in your mind to suggest some other which can be beneficial too then comment it here.
Author Bio:
Joseph Herb loves to write blogs and shares his knowledge through blogging. Connected with Perception System, he always makes his clients happy by delivering excellent WordPress development services.
Latest posts by Joseph Herb
(see all)