Landing page is undoubtedly the most important aspect of a website primarily because it acts as a face for your business or product or a service. Having said that, it is also the first impression that a potential customer/buyer will have. A landing page theme can make or break the deal for you. It can make the potential customer stay on the page to explore more sections or can make him close the window right away.
So let's look at the top 15 landing page WordPress themes for 2016.
Advent is a beautiful and eye catchy theme to promote your business. With features like built in pricing tables, magnifying glass feature to view enlarged product images and social network integration it is ideal landing page theme to present your product to customers. This responsive landing page theme from TeslaThemes. The most peculiar feature of this theme is the magnifying glass feature. You can hover over an image and you'll be able to see the magnified image inside a magnifying glass thereby allowing user to go through even minute details of the product.
It also comes with various user engagement features like Call to Action Promo block, subscription form, contact form and pricing tables. Finally it comes with a building visual composer plugin to customize the landing page.
Divi is a state of the art clean and stylish theme with more than 20 pre-made layouts. It is highly customizable and provides variety of controls. Features like Right-To-Left (RTL) support and translation into 32 languages speaks volumes about the amount of user experience expertise that has been put into this theme. Due to these features it has built up huge customer base already, further cementing its professional outlook.
Startpoint is another great fully responsive business theme from InkThemes. Bundled with effects like parallax and wookmark filter, it is truly a modern theme. It is highly customizable with a variety of examples also provided. Best part is that this theme comes with a developer license implying that buyer can use it on any number of websites once you purchase it. It is loaded with tons of advanced features like 3-column feature area, unlimited testimonials, gallery, and parallax effect. It also provides tabbed area to put content related to multiple categories.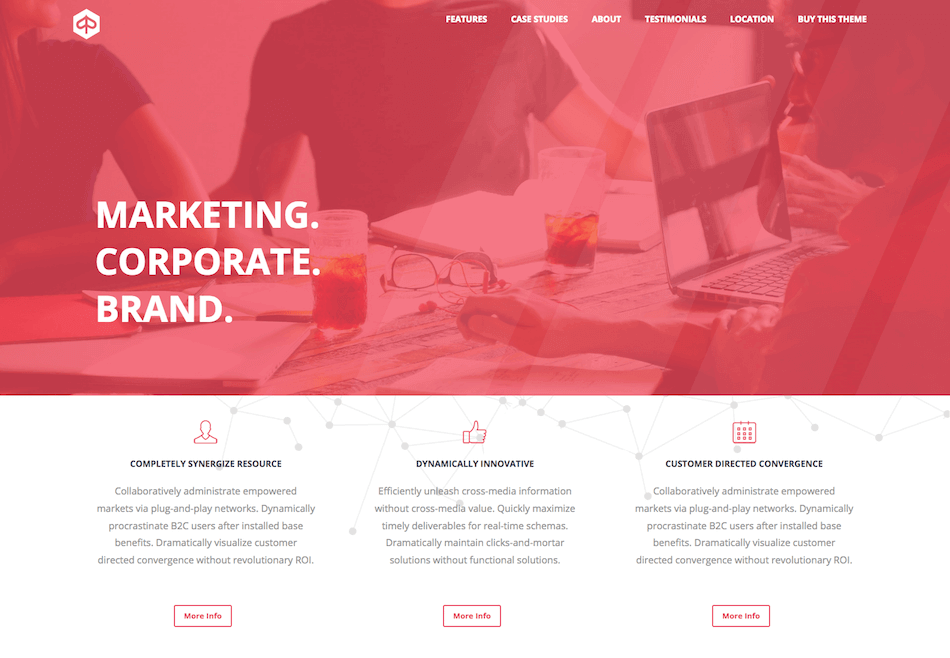 Optimizer is a free WordPress theme which you can download from WordPress directory. The free theme offers limited options to customize and doesn't include preset templates, however paid versions (priced at $59 for single license and $199 for multiple licenses) are available for anyone who is looking many preset templates and advanced customization options. The other features includes custom font upload, 160+ prebuild styles, automatic email upload and much much more.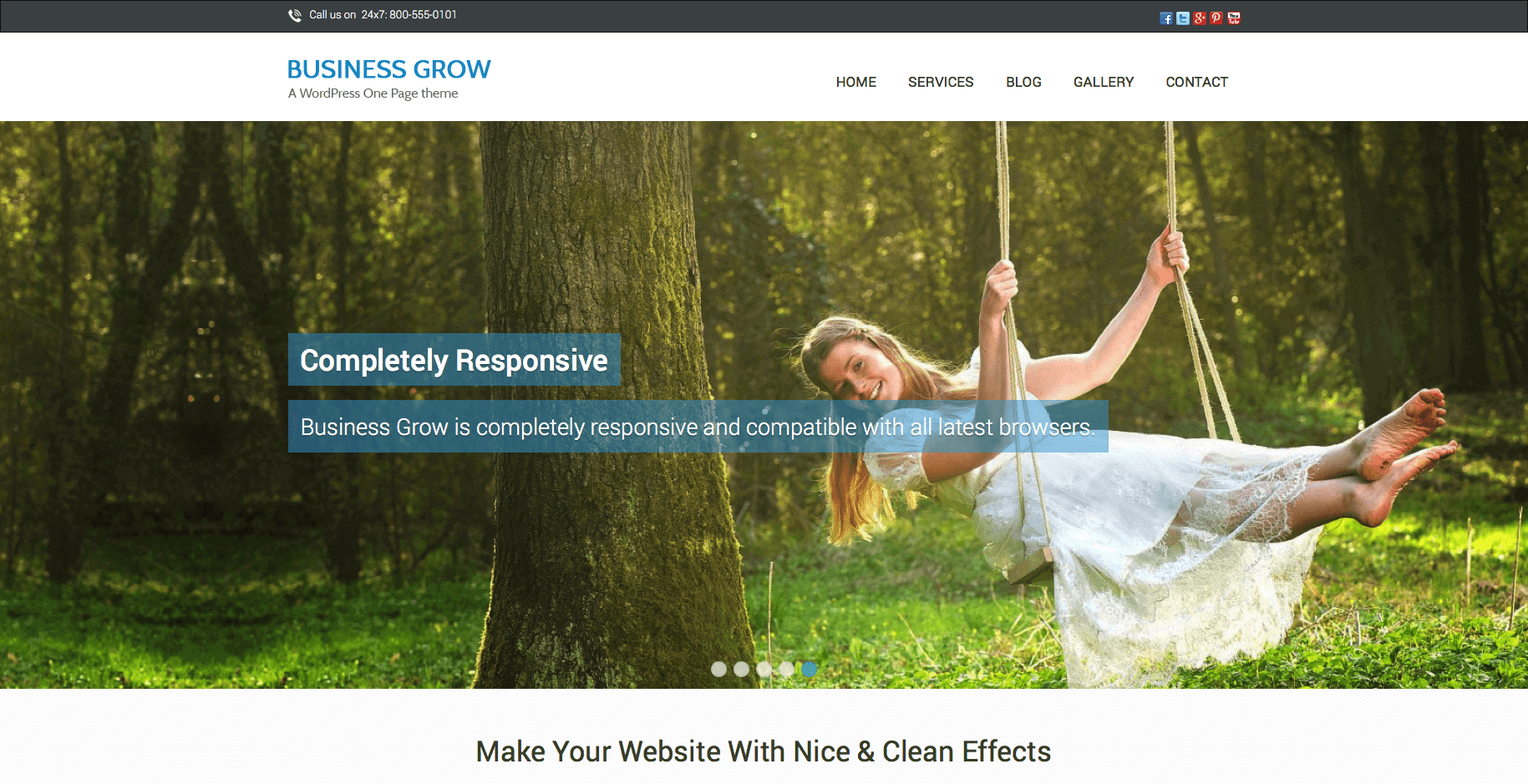 As the name suggests, Business Glow is a truly business one page parallel theme. It has a unique fresh vibe in itself which is surely going to lure some customers for sure. It is perfect to showcase your business with Masonry effect in gallery section and the ability to show up to 8 images on the homepage slider.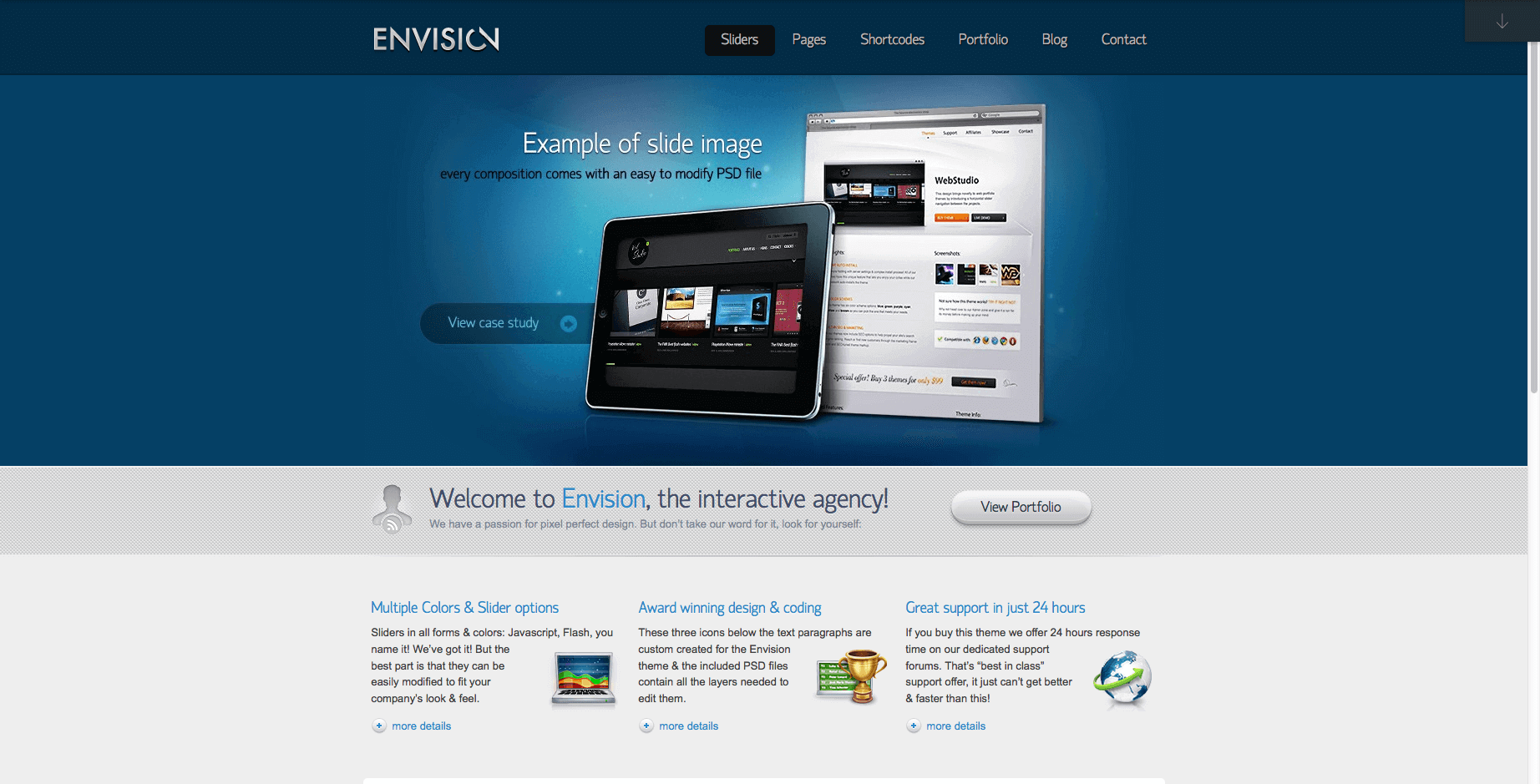 This responsive and retina ready WordPress theme works like a charm in grabbing the attention of viewers. With a very professional, crisp sleek look, it provides a highly customizable admin interface. It comes packed with a set of 5 customized slide bar options including ones which can incorporate videos as well.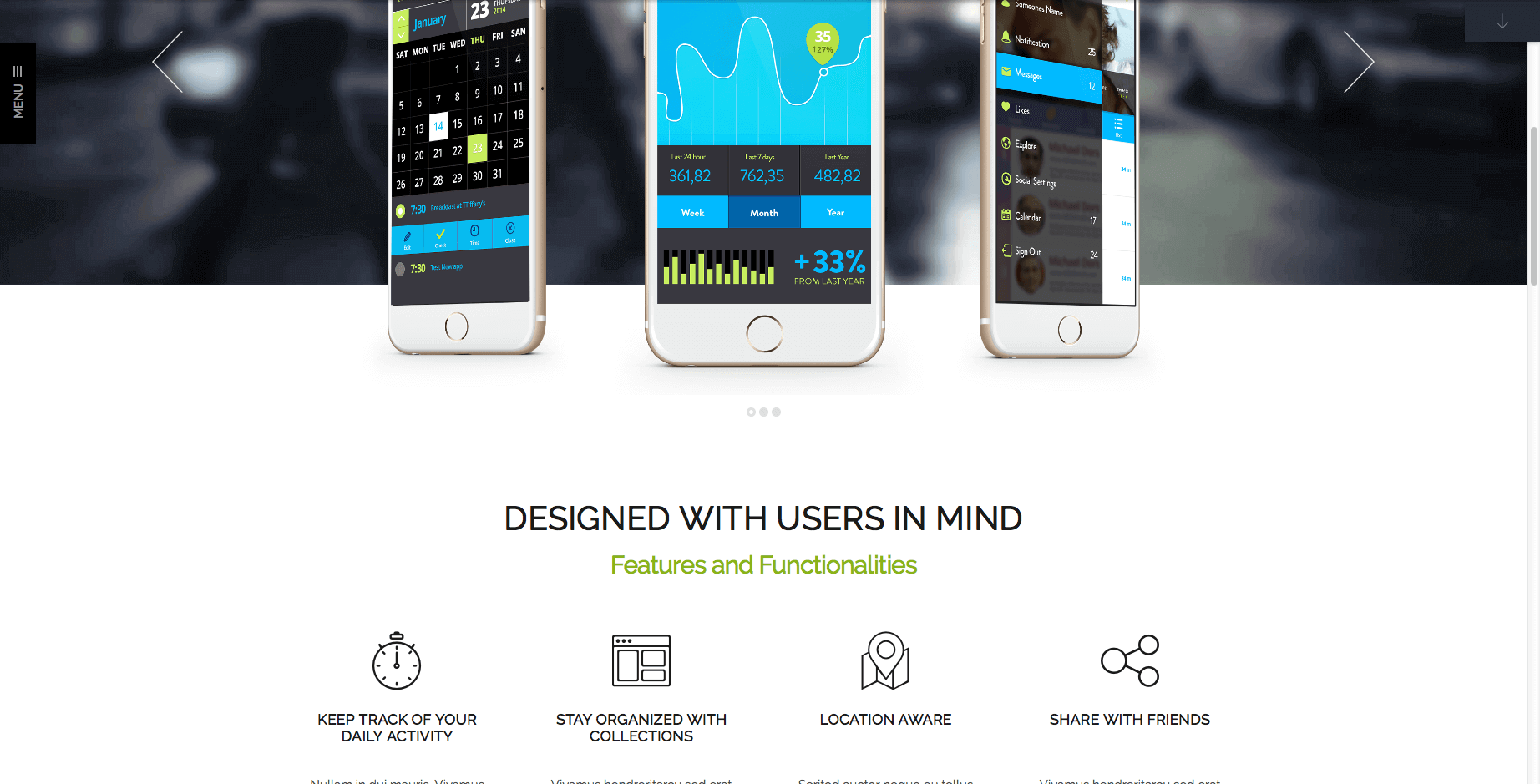 Taptastic is a perfect theme for showcasing and promoting your mobile app online. It has a clean and stylish design. It caters to the fact that most of the people will be viewing such websites on their smartphones or tablets. It has a fully responsive layout which can adjust to any sort of mobile device without degrading the user experience it promises to deliver.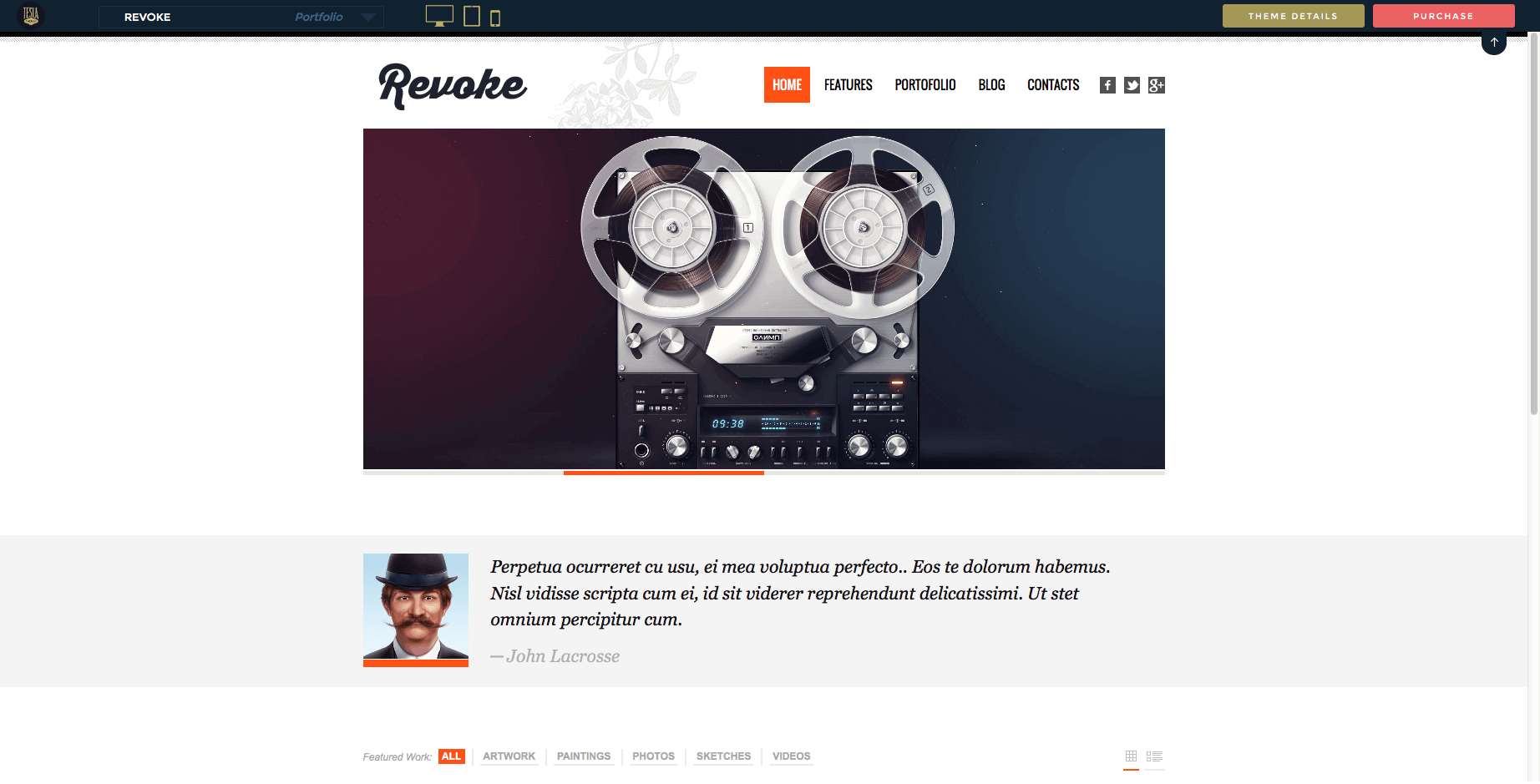 Another great fully responsive theme by TeslaThemes, Revoke fits in scenarios of blogs, portfolios, business etc. It comes packed with 7 custom widgets, Ajax contact form, Google maps, Flick photostream etc. It's beautiful design and advanced functionalities are surely going to woo your readers.
Keysoft is a clean and fully responsive landing page WordPress theme specially build for startups, software and mobile apps. Starting from a sleek loading indicator to sophisticated professional look, it is a complete package. It offers multiple Header styles to choose from, it is easy to customize and also has a contact form ready. Only downside is that this theme does not support sub menu.
ImStartup is a theme specially designed for the startups which it can use in the initial launch stage. It's a beautiful yet powerful way to tell the world about your new startup. It has a total of 7 slider options. It's also mailchip ready along with RTL support.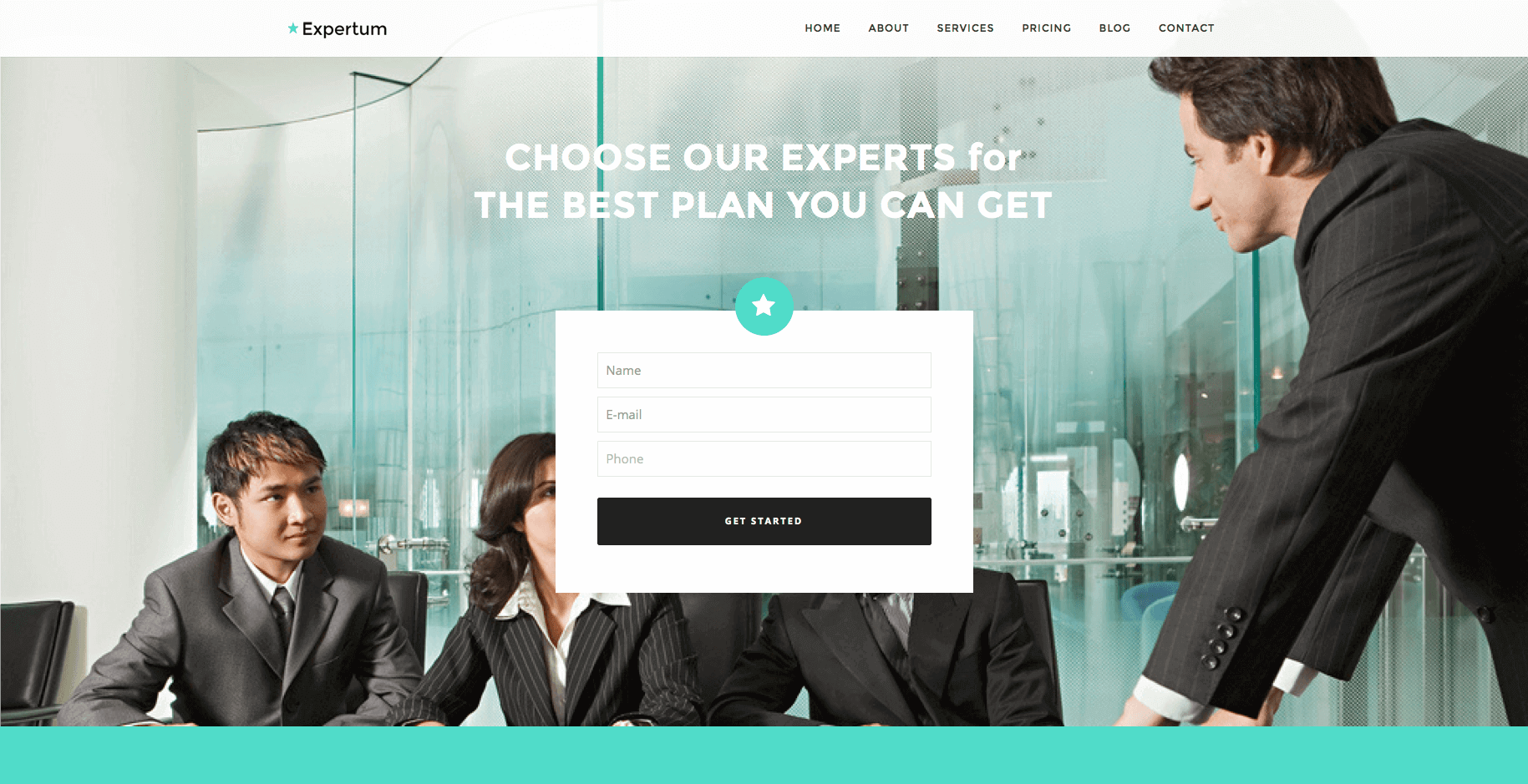 Expertum is a professional and sleek WordPress theme which works as a charm to enhance your company's online presence. It is optimal for business and marketing use. It has visual features like parallax effect, video background, google maps, and bootstrap responsiveness. It comes packed with pre-build counters and pricing tabs as well. Moreover with the feature of drag and drop page builder, developing your website was never so easy.
Sedona is a splendid theme to build online presence of your business. It is a multi-purpose WordPress theme supporting both single page and multi-page websites. It is fully responsive, SEO ready and comes packed with retina ready making it optimum for use on iPad, iPhone or MacBookPro Retina. It is translation ready, has Right to Left (RTL) support and is well documented.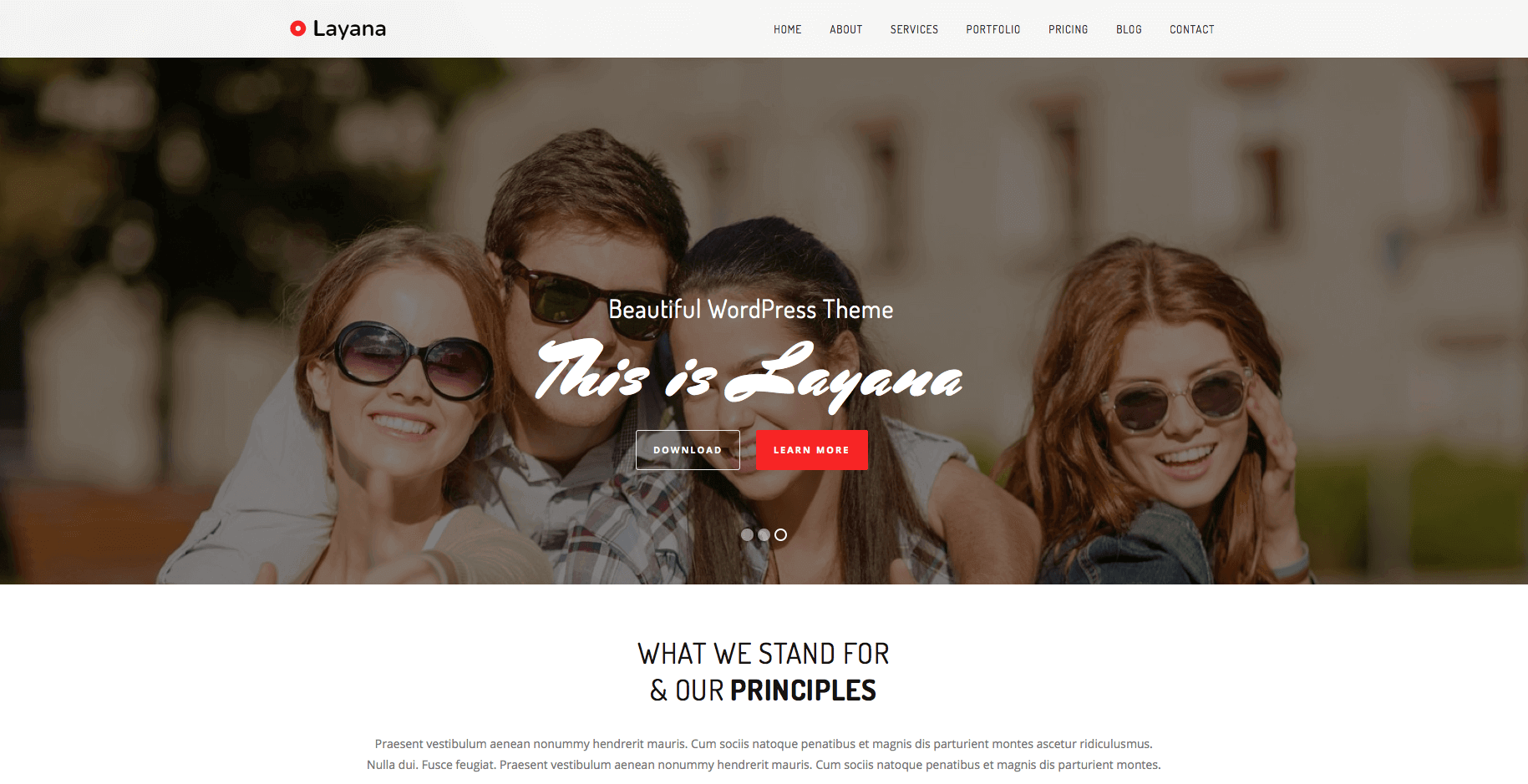 Layana is yet another splendid WordPress theme provided by mojo-themes. It is flexible and clean, ideal for portfolio websites especially for travelers and photographers who are looking for a theme to showcase these talent. It is an excellent choice for both single page and multi-page websites.
So in totality, we saw a total of 15 themes which cover wide range of use cases starting from business websites to app landing websites. In case you are looking for a landing page theme, one for the amazing themes mentioned above is surely going to satisfy most of the needs. Do let us know in comments how you feel about the list or if you have any more great themes to share.
Latest posts by Artem Pavlov
(see all)