The tools your LMS offers could either boost you up or become a drawback for your eLearning business. In hopes for an LMS with a better toolkit for streamlining the process of content creation to marketing and sales, eLearning business owners are now turning to LearnDash.
Although there isn't a one-click button anywhere on the web to easily migrate your LearnPress LMS contents to LearnDash, there is a solution around this. By the end of this article, you will learn about the:
Prerequisites for migrating to LearnDash
Data that would be migrated
Steps involved in migrating to LearnDash
Tips and Tricks for a smooth Data migration to LearnDash
lot's more.
Grab a cup of coffee and let's unwrap this vital information to you.
Prerequisites for migrating to LearnDash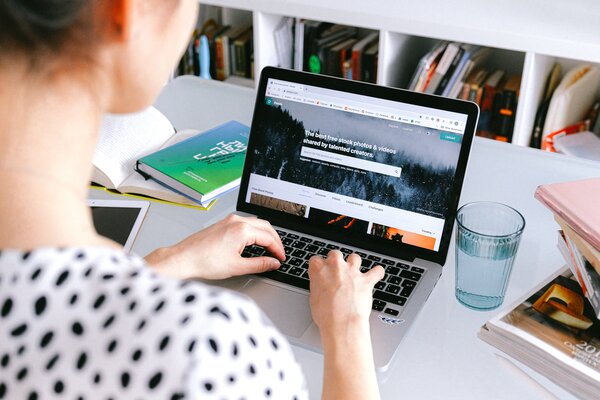 LearnDash is exciting and most users want to immediately move their learning content to the platform and start using it, but there are some things you need to know before proceeding.
The most important piece of information you must know to successfully migrate your eLearning content from LearnPress to LearnDash is that you need a LearnDash migration service.
You can migrate it yourself if you have the technical skills needed, but our recommendation is for you to get your business a professional LearnDash migration team.
We recommend a migration service for the following reasons…
Professional Services
Our established LearnDash expert migration team will provide you with a seamless migration experience from LearnPress to LearnDash without hassles. They will ensure that they meet up the agreed deadline and also communicate with you every step of the way.
Agreement & Data Security
We understand how sensitive users' information is as an experienced migration services provider. Our team ensures that all security protocols for securing your data are observed in the course of migrating your content to the new platform.
Customer Support
Part of our migration process is to delegate team members that communicate with our clients the status of their platform as we proceed with our work. Also, we have multiple avenues provided for each client so they could stay in connection with us even after we've completed the migration.
Hosting Options
To implement the migration we need a space where your contents can be hosted and worked on. This space could be cloud-based or On-site, the process is different but the outcome is the same.
Data that would be migrated
As previously stated, the migration process does not happen with a one-click button; different types of data must be moved one after the other from your LearnPress LMS to LearnDash, and the data to be migrated are listed below.
Courses
The course names, descriptions, and images are part of the data to be migrated to your new LMS. Course category associations will also be migrated, whether the course is paid or free. Other data, such as course prerequisites and custom fields, will also be migrated.
Course Categories
The migration team will properly map and migrate the category names and descriptions in your database. This will be done with caution so that the LMS owner can keep the same course categorical structure as in the previous LMS.
Course Details
Another set of records that the migration service will move for you are course contents, lessons, topics, and other associated content such as assignments, certificates, and badges.
The Users' Roles
This is critical information that the migration team meticulously maps out. Even after the migration is complete, the team ensures that your user roles for the student and instructor remain unchanged.
Certificates and Awards
The migration process will also keep track of the names, images, and descriptions of certificates, as well as the achievement criteria for each course.
Student Groups
The groups, their names, and their associated courses will remain unchanged after the migration, with everything appearing as it should.
Courses Status
The team will also make certain that your students' course enrollment and completion statuses, as well as the course author's status, remain unchanged.
Payment Configuration
Finally, the team ensures that the migration includes all of your financial records and gateway settings. As a result of this, you will not lose any important financial records.
See our article on Set Yourself Up to Create Quality eLearning with Wisdmlabs for more details.
Steps for migrating to LearnDash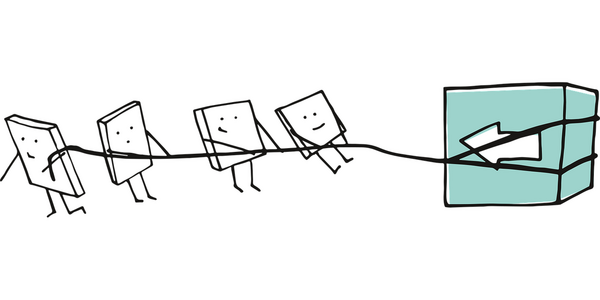 You don't have to be concerned about erroneous enrollments or payments. To ensure a smooth transition of your LMS content to LearnDash, we employ best migration practices. Here is our five-step process we use to ensure a smooth migration.
STEP 1: Discovery
We delve into the nitty-gritty of your requirements to devise the best migration strategy for your LMS. We can recommend the best hosting platform for your new LMS based on this information. We can also provide you with a cost estimate for your new system.
STEP 2: Installing Plugins
Another advantage of using our LearnDash migration services. We install and configure LearnDash, as well as any additional supporting plugins and the payment gateway you specified, to ensure that all of your LearnPress LMS's functionalities are present in LearnDash.
STEP 3: Migration The Data
Our LearnDash team proceeds by importing your courses, quizzes, active subscribers, and other metadata of your LearnPress LMS. We perform this step after plugin installation to ensure that your new LMS has all of the functionalities required to continue operating.
STEP 4: Delivery & Testing
We organized a quality assurance team to thoroughly investigate whether the new LMS contains bugs or fails to meet requirements in any way. This team probes and inspects the new LearnDash LMS solution to guarantee zero traces of error.
STEP 5: Support
We stay for an entire month to ensure you have all the assistance you require with your new LMS. This is an added benefit we provide to our clients because we want them to have a positive experience with their new LMS. And, on occasion, they may face difficulties, which is where our support team comes in.
Check out our article on How to Migrate to LearnDash for more information.
Tips and Tricks for a smooth Data migration to LearnDash
Collaborate with your LMS provider and team to determine the best migration process for your needs. There are several ways to transition to the new LMS:
A quick complete changeover of the LMS.
A phasal change of the old LMS to the new system.
A parallel operation of the new system before the changeover.
Whichever transition process is suitable for your business, our migration team will help you analyze and switch.
Kindly check out our article on 44 LearnDash Tricks to Get the Most Out of Your LMS (without spending $1) for more info.
Conclusion
LearnDash has risen to become one of the hottest LMS platforms for setting a self-hosted eLearning content online.
Questions are also being raised regarding how one can switch from LearnPress to LearnDash without data loss and hassles.
There isn't a one-click button out there in the world to help you move to LearnDash easily, however, a migration service is the best option for you.
We recommend that you check out our migration service page for full details on how to switch from LearnPress LMS to LearnDash.
Latest posts by Artem Pavlov
(see all)