There is a reason why WordPress is the most popular blogging system in the world. This Content Management System provides designers, developers, and publishers an easy yet sophisticated way of publishing data with ease.
But if you want to make the best out of WordPress, you must utilize some of the cool features provided by the platform; plugins and themes being one of them.
Here in this post, we would be mentioning some essential WordPress themes and plugins; that would ease your designing process considerable. That too for FREE. Read on, and find out what these awesome WordPress freebies have in store for you.
Read on, and find out what these awesome WordPress freebies have in store for you.
Free Business WordPress theme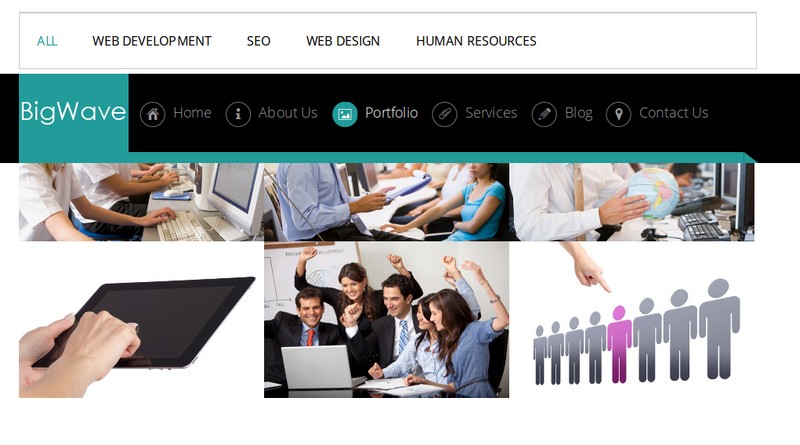 Creating a business website can be a tedious task. But, if you play your cards right, there can't be anything simpler. This one-page business theme from the stables of DealFuel allows you to sculpt a gorgeous business website with ease. The responsive theme is fully equipped with a two different sliders, provided with multiple sections, and even has categories for creating good portfolios. The theme is completely customizable and even allows you to showcase your business location using Google Map API. The theme is easy to use and can be instantly downloaded with the click of a button.
***
Blog WordPress Theme
A personal blog is mostly an extension of you. Hence, while designing it, it is best to keep it unique and give it a look and feel that best describes you. But why to develop such a theme from scratch, while you can simply tweak an existing theme. This freebie provides you a robust theme which is simple yet suave and will your provide your website a clutter-free vibe. All you need to do is download the theme and edit it according to your requirement and taste. It's as simple as that.
***
Responsive and Fluid WordPress Theme
The qualities that set this theme apart from the rest is its fluid nature. This theme created by CyberChimps lets your website render flawlessly on devices, without raising any alarm. This highly responsive layout is perfect for rendering on PCs, tablets and mobile and is also Retina-ready. That means every intricate detail provided on your website would be seamlessly percolated to your audience. The theme is SEO friendly and is Multilingual Ready (WPML). It even allows you to go crazy by allowing you to add different web fonts.
***
Home Remodeling WordPress Theme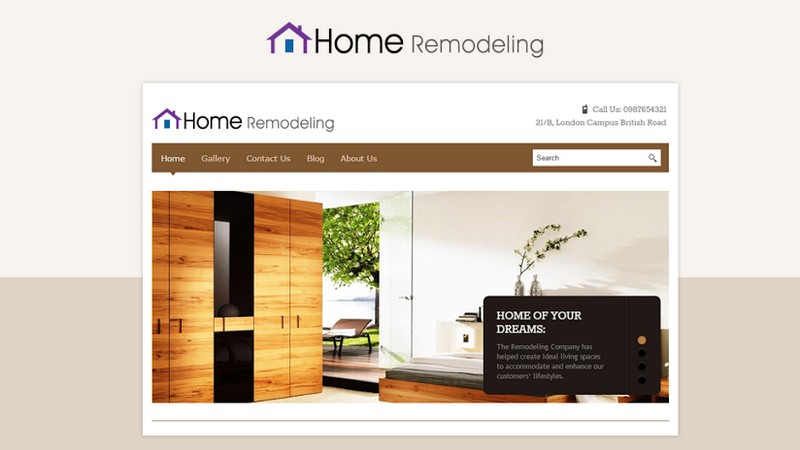 If you are working on a home furnishing or remodeling website, you would want to accentuate the different furniture and their intricate design. To top it off, you might also require distinguishing between images before and after remodeling. Such requirements call for some special website themes and designs. The responsive home remodeling theme by DealFuel will make sure that your website is capable of doing all that with utmost ease. By using the theme, you would be able to add slideshows and grids to properly showcase the images of the furnishing. The theme is equipped with 10 different skins and allows you to use a number of drop-down menus. The options framework based on Blackbird is easy to use and is completely customizable.
***
Artistic WordPress Theme
Are you creating your personal photography portfolio? Or, creating one for your client? In that case, you must find intuitive ways to showcase different photography creations so that it attracts your audience, and in turn helps your website attract potential customers. This amazing artistic WordPress theme has a flat design and a modern look & feel. The wide parallax slider on the header lets you flaunt different snaps with ease and ensures maximum visibility. The theme also has a host of other attractive features, which further enhances the aesthetic quotient, leaps, and bound. The theme can be instantly downloaded and customized according to your needs.
***
Countdown Timer Plugin
Whether you are working on an e-commerce website, a simple blog or a corporate website, you can never go wrong with a count-down timer. This count-down timer tells your audience about the time remaining before an impending discount on a product, launch of a new service or product, and even to denote the start of an event or show. This count-down timer plugin takes your website to a whole new level. The animated count-down timer can even be used when your website is down, and denote when it would be up again. You can add custom messages to the timer and also apply different skins so that it complements the overall styling of the website.
***
Newsletter Plugin Lite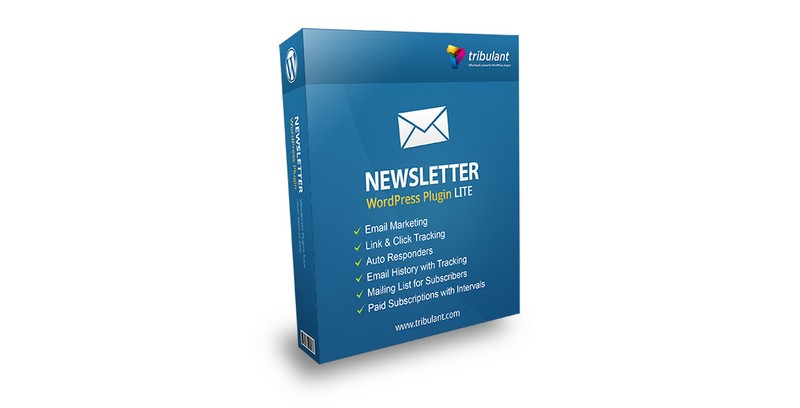 Attracting an onslaught of traffic is not enough, you must ensure that you adopt ways to capture your audiences' attention for a linger span. In order to do so, you must allow them to subscribe and send them newsletters so that they are updated with the latest posts and feeds. This newsletter plugin allows you to edit your newsletter template for single or multiple posts and supports bounce email management. The plugin even allows you to import/ export subscribers and categorize your audience accordingly.
***
Premium WordPress Theme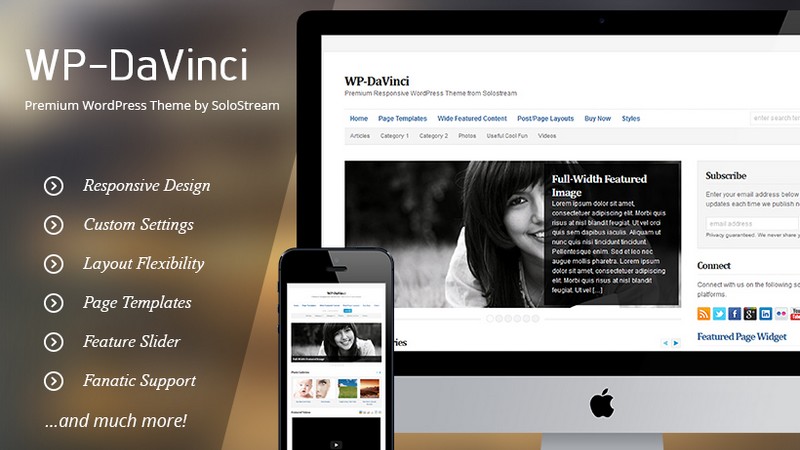 Given the variety of platforms used by users worldwide, you must make sure that your website is compatible with all major platforms and devices. The DaVinci Premium WordPress theme with its responsive design ensures seamless rendering n all major devices. The theme features a number of sliders and layouts, thus, it can be used on a variety of different websites. You can insert images, videos, and even articles within these sliders and further customize the layout template, to suit your varied requirements. The multi-purpose widget can resolve all your functional and usability needs and ensure efficient use of the website space. The theme is SEO optimized and support and updates for the theme are provided for an additional year.
***
Slideshow Gallery Plugin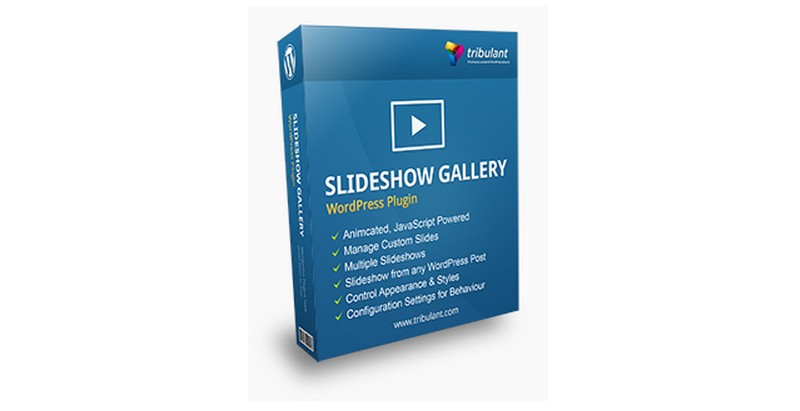 If you are designing an eCommerce website or an artist's portfolio, you must find ways to showcase products or works of art. And you need to make sure that you don't use up a lot of website space. One way of achieving this is by using slideshow gallery. This slideshow gallery is easy to use and you can upload a number of images to the gallery at one go. The integration of this plugin is hassle-free and you can even customize and implement your personal changes. The plugin supports multiple languages, thus, can be used on websites irrespective of the language of content.
***
Responsive WordPress Template
This WordPress template is especially apt for culinary blogs or websites for restaurant chains. The theme has a number of sliders that allows you to showcase the culinary creations of the food joint. The template is compatible with all major browsers and you can customize the template according to your needs. The template also has social media integration, thus, allow readers to share your website content on leading social networking platforms. The template is retina display ready and is compatible with Google Analytics and authorship. The template can be instantly downloaded and used for personal or commercial projects.
***
Passion Portfolio Theme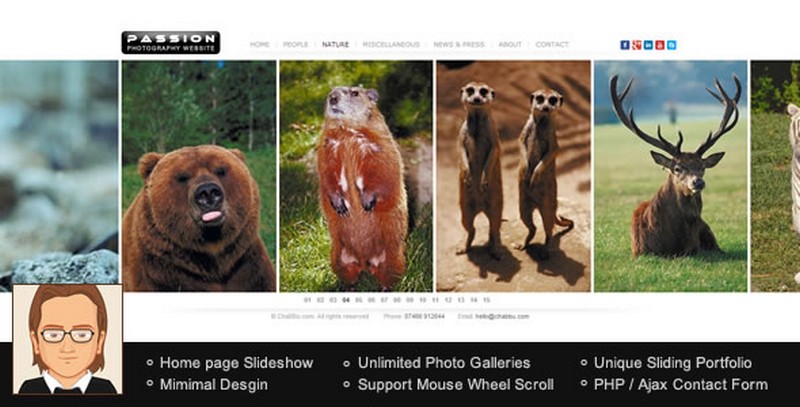 As the name suggests, this theme is best suited for creating portfolios. Using the passion portfolio theme, you would be able to design a unique sliding portfolio, which can contain infinite images. The gallery items can be navigated using mouse scroll and flaunts a minimal design. Also, the theme options are user-friendly and allow you to update contact details by mere drag and drop action. The theme allows you to choose from different post types, namely – Portfolio, News, and Slideshow.
Latest posts by Artem Pavlov
(see all)