Millions of bloggers, creatives and niche brands (like The New York Times Company, CNN, etc.) are using the WordPress CMS for their websites. In fact, this CMS is preferably used by non-tech savvy users, because of its easy-to-use back-end interface.
Furthermore, continuous release of plugins, themes, and advanced features make WordPress a more powerful platform.
WordPress provide endless customization possibilities, however, there are a few things WordPress can do – that you might not know about.
In this post, we'll discuss 6 unanticipated things that are possible with the help of WordPress CMS, but something you may not be doing.
1. Provide Measures To Harden Website Security
First and foremost, we'll talk about security – one of the major concerns among WordPress site owners. Despite spending a considerable amount of time and efforts in "hardening" security of a WordPress site, still several websites still get hacked on a daily basis. Based on the Sophos Security Threat Report 2012, it was concluded that on an average nearly 30,000 WordPress sites get hacked each day.
Probably by now, you might be wondering about how you can safeguard your site from being attacked by hackers.

Solution: One viable alternative to steer clear your site from vulnerabilities is to write clear code and make sure to scan your site after fixed intervals. You can do so using the WordPress security plugin such as iThemes Security.
2. Transform Your WordPress Design File into a Mobile App
Mobile apps are gaining precedence over applications that have been created for desktop usage. As a fact, 61 percent of digital media time is spent on mobile apps in the US alone. This clearly indicates that creating an app can help you earn profits and recognition among users.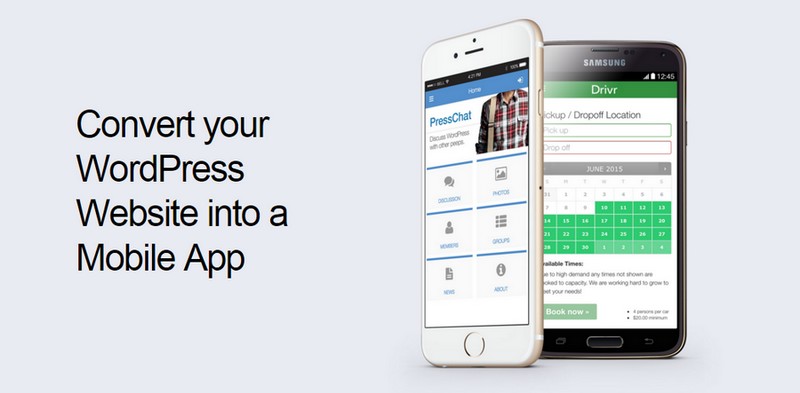 Solution: One excellent way to do so is to make use of a mobile app development framework such as AppPresser. It is the world's first mobile app development that is used for building native apps (such as Android and iOS) in sync with your specific needs. Basically, the tool help converts a WordPress website design file to a mobile application. This means that your website users will be updated about the new posts that are published on your site on-the-fly using their app.
What's more? AppPresser enables to distribute the app via the Google Play Store and the iTunes Store and thus give you the opportunity to increase your target audience's engagement with your website. In addition, AppPresser also helps transform a WordPress site into an e-store using the WooCommerce plugin and so on.
3. Allows Multiple Sites to Run on One Installation
You may want to create several WordPress sites to promote your business offerings. But, managing each site from a different installation is not feasible. Moreover, taking out time to manage all of your WordPress powered websites can be time-consuming and overwhelming.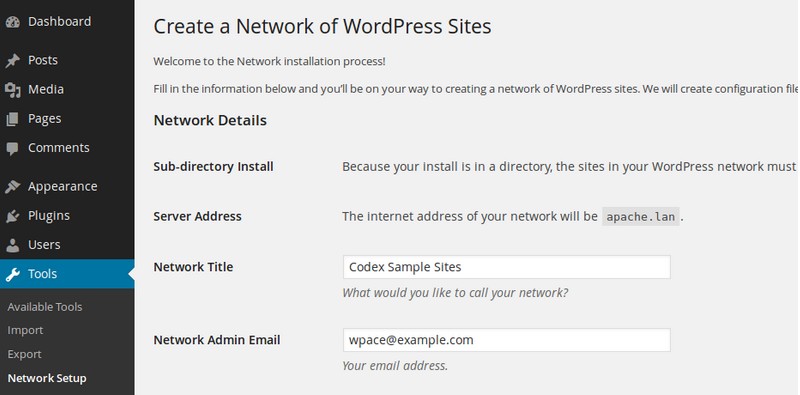 Solution: Using the WordPress Multisite feature, introduced in 2010, you can multiple WordPress sites on a single installation. Each of your websites omes with their own settings, however, all the installed plugins and themes can be accessed by all the sites. This feature is ideal to be used by site owners who run more than one site on WordPress, or require one account that can be used for accessing two or more websites and more.
4. Help Add Unique Elements in WordPress Site Using Shortcodes
Shortcodes are one of the most extensively used and important components that can be found in almost all WordPress installations. WordPress shortcodes, basically, are code snippets that help perform cool things with little efforts like adding a button without having to write code repeatedly. This reduces the chances of making mistakes since you just need to focus on writing code once.
However, not all might have the coding knowledge and skills. But, what if you want to add more functionality or some unique elements?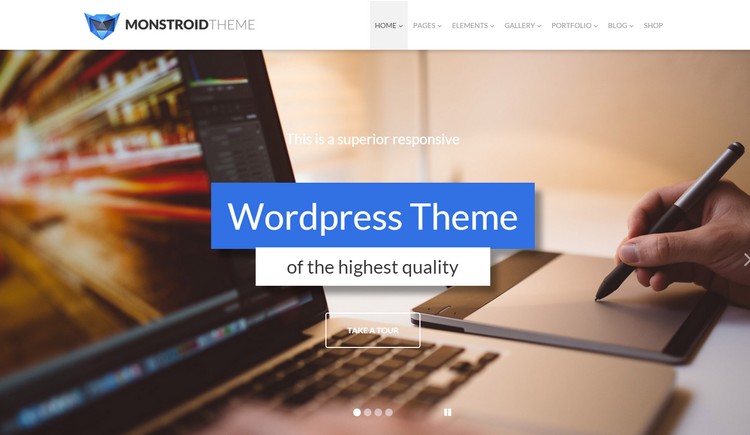 Solution: Created by TemplateMonster, Shortcode Template Editor is a WP feature that can help you in creating and managing the shortcodes in a WordPress template as per your needs. This feature is available TemplateMonster's Monstroid WordPress Theme.
5. WordPress Help Build a Job Board
WordPress can help you in building a feature rich job portal. However, with several job portals online, you need to create one that could help you gain a competitive edge.
Solution: WordPress Job Board plugin help in building job portals on websites like careerbuilder and other recognized sites. The plugin comes loaded with all the features that you'll need to build a job portal website based on your specifications. WordPress Job Board plugin integrates with any theme in a seamless manner and only takes a few seconds to install. Some of the best features of this plugin include option it provides for job creation and creating company profiles, ability to create multiple job categories, email alerts and so much more.
The plugin is a highly customizable plugin that allows to completely customize the options on your job portal site. For instance, you can customize menus, pricing options, etc.
6. Help You Create Amazon Like Shop
Besides Magento, nowadays, many people are also using WordPress to build e-commerce stores. Thanks to the WooCommerce plugin, WordPress helps provide a great eCommerce solution. Wouldn't it be better if you could also add Amazon as the supplier of products for your online store? Doing so, will help you start selling without having to worry about keeping your own stock.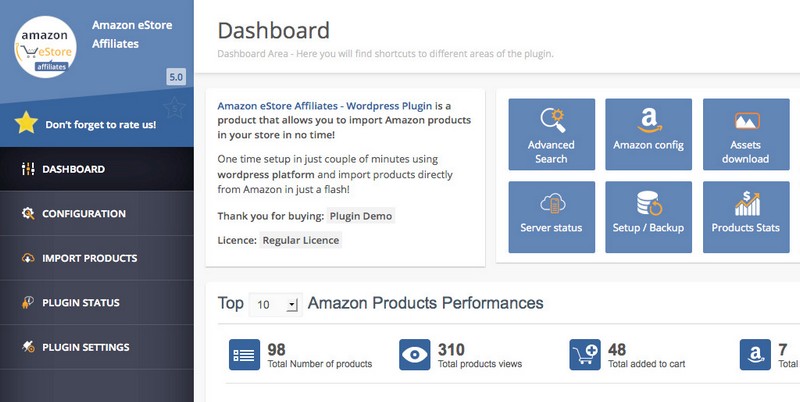 Solution: Amazon eStore Affiliates, is an excellent plugin that help in adding not just "Simple Products" but also add "Amazon Products" on a WordPress powered store at the same time. Plus, the On Site Cart feature of this plugin enables to add an ample number of Amazon products into the cart and allows to check out once through the Amazon's system and so on.
Let's Wrap Up!
Possibly, you might already have a good familiarity about WordPress CMS, and plugin as well as themes that can help you set up any type of website based on your preferences. With plenty of customization options that WordPress provide, you can do almost anything using this CMS. However, you've probably overlooked a few things that WordPress can do.
This post will help you learn about 6 ways of using WordPress – that will help take your web presence to a whole new level.
Latest posts by Artem Pavlov
(see all)