If you are a WordPress user for quite a while now and not living under a rock then you must be sure of the fact that WordPress isn't a blogging platform anymore. Now, this dynamic CMS platform is being used for a variety of purposes.
This is where the beauty of WordPress lies. It is so customizable that it provides alternative website options even to those people who aren't aware with the technical details of a website.
No doubt, WordPress is pushing the boundaries in emerging a platform serving the needs of a variety of websites ranging from government websites to magazines and much more. According to the WordPress CEO Matt Mullenweg, 69% of the users use WordPress as a CMS, 20% as a hybrid blog, 6% for blogging, while 7% for building applications.
In this post, we are going to discuss about alternative and out-of-the-box uses of WordPress, other than blogging. Yes! You read it right. You can use this platform beyond fulfilling your blogging needs and thus make an online stir.
1. E-commerce Website
By combining WordPress with the plugin WooCommerce, you can make a robust online store with minimal efforts. The plugin is available for free and is great in adding e-commerce functionality on your website.
Do you know that WooCommerce is also a leading E-commerce platform with 11% share of the total e-commerce websites out there? The platform has evolved impressively in the last few years and currently enjoying a very stable market position.
2. Event or Conference Website
WordPress can be molded in a variety of interesting ways. It can be manipulated easily with the help of themes like Tyler Theme and Event Manager Shop into a fully-functional event or a conference website.
3. Gallery or Image Viewer Website
Designers and photographers who wish to showcase their work art can deploy WordPress to create a stunning portfolio website. The platform provides a great deal of themes and plugins like Shareprints, Responsive Photo Gallery and many more that help you change your blog into a beautiful gallery.
Not only plugins, but there are also a great range of themes available such as Santino, Darkroom, Oyster etc., that are ready to offer various gallery related functions to display your work in the sophisticated manner.
4. Social Networking Website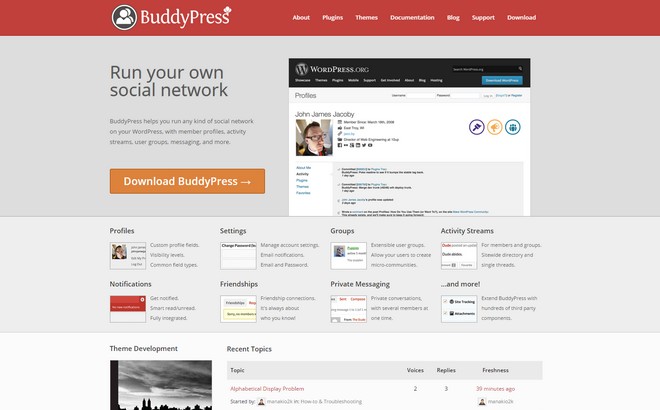 WordPress is excellent in creating an online community for your company, school, club etc. For this, there is a plugin called BuddyPress, available that helps you convert your website into a social networking platform provided with member profiles, user-generated blogs and groups, private messaging, notifications and a lot more.
Not only BuddyPress, but plugins like rtMedia, BuddyPress Social, BoWobChat are also popular and used widely to create an appealing and powerful social network.
5. A Directory
WordPress can also be used to create all sorts of directories- from business to membership to review. The platform provides a plugin called Business Directory that let you do all the work in no time.
In addition to plugins, you can also use themes that enable you build a directory entirely from the dashboard of your website. Themeforest is a great place to get beautiful, feature-rich, and compelling WordPress themes to create a professional directory website.
6. Discussion Forums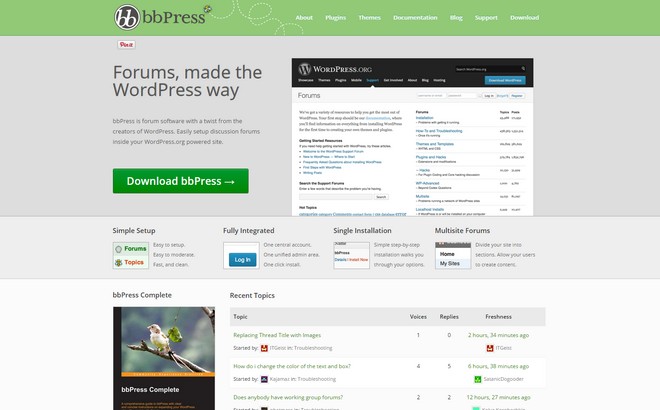 WordPress is great in launching a discussion forum website. It comes with a forum script known as bbPress. The script also includes a plugin which lets you turn your website into a discussion forum. All you need is to install and activate the plugin, your site will be ready with a new forum page into your WordPress directory. To make it accessible for the forum members, just add the link of the directory to the navigation, and it's done.
7. Help Desk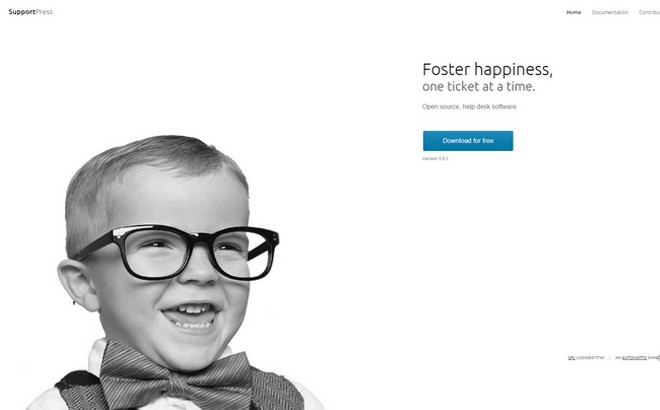 There are various themes and plugins available that allow you create a help desk. Plugins like SupportPress work great in creating a support desk provided with an appealing interface and sophisticated features. It also allows you create your own ticketing system; there is even a functionality of adding chat option, document integration, FAQs, forum and more.
8. You Tube Look-alike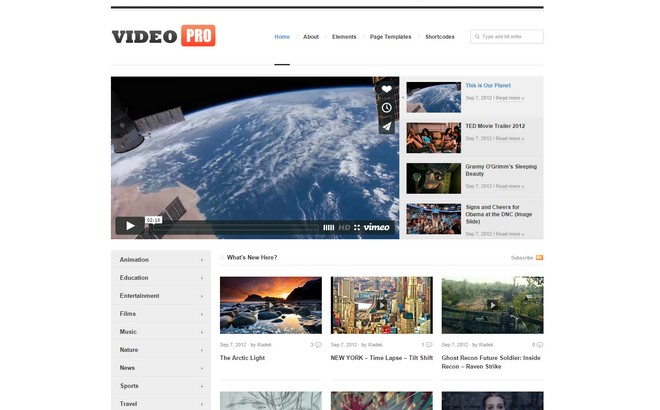 Although there are no themes available till now to render an exact YouTube like look to your website, but with a theme called Video Pro you can enjoy a plenty of options to showcase your videos with an increased level of engagement.
Wrapping Up
WordPress is powerful enough in creating websites of all shapes and sizes. And, the above mentioned examples are quite enough to give you an idea about the ways you can transform WordPress.
About The Author:
As a web developer by professional and a writer by hobby, Edward Jones is currently working for OSSMedia Ltd.- A renowned WordPress Development Services. Apart from working as a full-time WordPress developer, Edward loves writing articles/blogs on WordPress, Magento, Drupal and Joomla development tips & tricks. If you want to hire professionally qualified WordPress Programmers then simply get in touch with Edward on LinkedIn or Twitter.
Latest posts by Artem Pavlov
(see all)