Contemporary media technologies, especially the Internet, provide new opportunities for business and self-promotion. Thousands of personal webpages are created every day worldwide. Personal webpages are used in different ways: as the online business card, as the platform to share the results of creative activity, or to conduct your business.
Nice visualization is very important for the content of the website, that's why outstanding design and photo galleries are needed. Of course, texts are also required for SEO-optimization and for those visitors, who will stay at you website longer than a few seconds. To interest the visitors and make them stay on your site many methods and dodges could be used.
Creating the online business card you should carefully choose the color scheme and the design. These two factors determine how your website will look. Also, you should ensure that the information is presented accurately and concisely. The homepage of your website performs introducing and representative functions as the face of the portal. The social media links on the website are useful for visitors to get in touch with you in a convenient way.
Another type of personal websites which is widespread is the portfolio or another platform for sharing the results of people's creativity. For example, the website has become an urgent need for both amateur and professional photographers. Of course, at the beginning you may use your Facebook, Twitter or any other social media profile, but the website is more flexible and functional.
You completely manage the content, the design, navigation and advertisement of the website. And that's the main advantage of personal website – it can be created the same way as you've imagined it. The advice is not to overload the website with content and to choose the best works to publish in your portfolio. It allows you to convert your site visitors into your customers.
Using the personal website for business is an obvious decision. As the Internet audience grows rapidly, designing corporate or personal website may reinvigorate your business and increase your brand awareness. Webpage allows you to stay in touch with your customers and thus provide them with support and use the website for feedback. You can use the website to represent your business, to show your full assortment, to determine conditions and to make contact with new customers.
To create your personal webpage you may order it from a professional webmaster and designer, create it by yourself or use the pre-designed templates. The last option has a few important advantages:
It doesn't require any special knowledge and skills.
You can see the immediate final result.
You save your money and time.
Templates include free stock photos and often come with 24/7 free support.
Themes have high-quality designs, easy to install and good performance.
Just make three simple steps: choose the template you like the most, make an online order and install the template easily. And your personal is ready for use! Manage the content, texts, photos and videos without any efforts.
Check out Top 15 Personal Profile WordPress Themes for 2022, collected by the experts of web-design:
1. Extrat – Personal Portfolio Responsive WordPress Theme
Extrat is a perfect theme for individuals looking for setting up a portfolio, CV, web designer profile or even a freelancer website. It loads quickly and hence gives boost in the SEO game and performance. Here are some of the best features of this theme:
Based on Elementor and Bootsrap
45+ Custom Element and various theme options
Responsive and compatible with top browsers
Compatible with latest WordPress version
SEO friendly theme and highly recommended
2. Shamim – Personal Portfolio Responsive WordPress Theme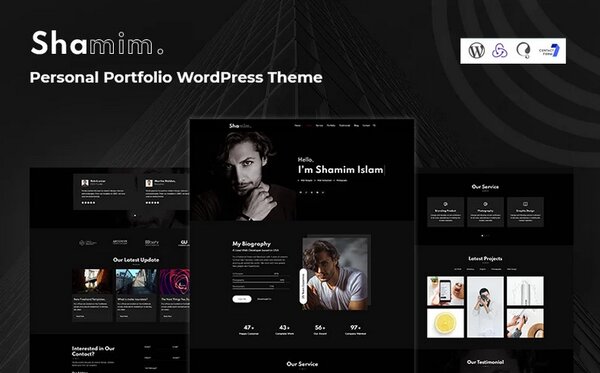 Shamim has all the features that needed in setting up a personal website. It takes just a few minutes to setup a website which is high on performance with SEO friendly features. Have a look at some of the amazing features of Shamim Personal Profile theme:
Ratine ready and responsive
One click installation available
Drag and Drop page builder
Mobile Friendly
Header & Footer customization
W3C Valid HTML Code
Easy setup even for non coders
3. Online CV WordPress Theme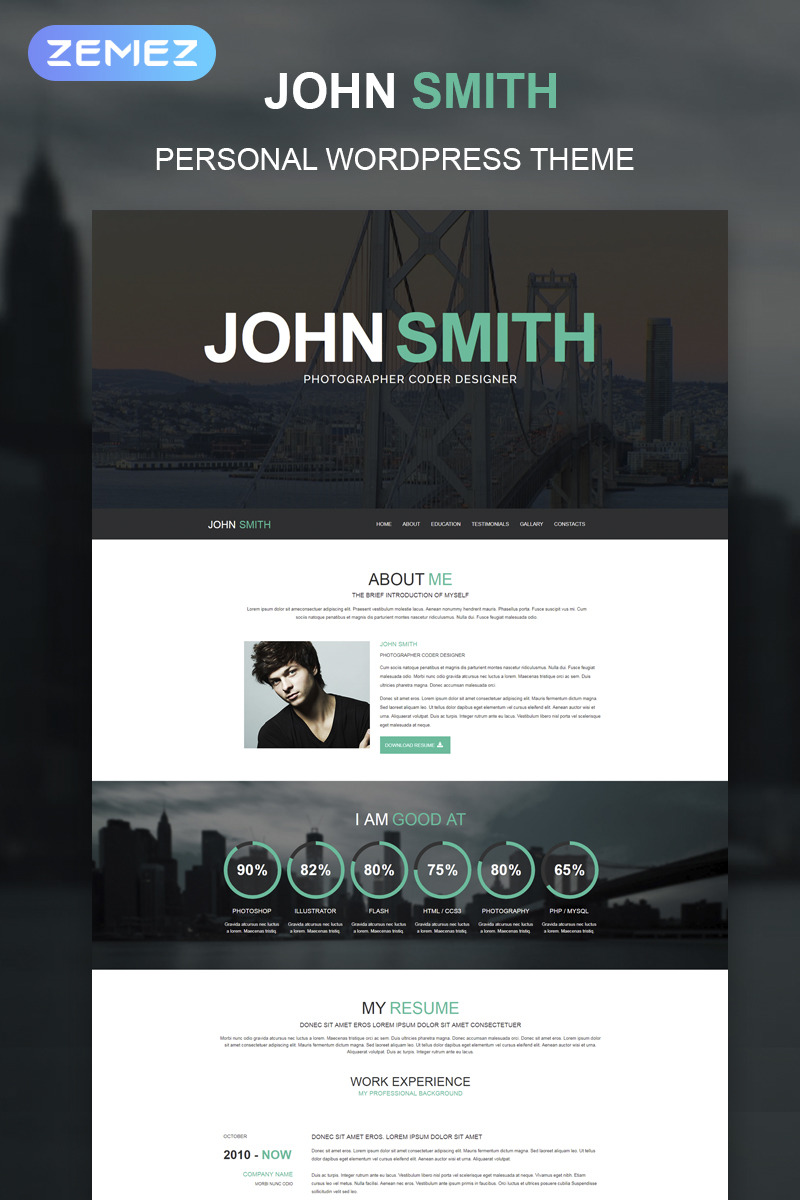 Want to create a CV website in order to find a perfect job? If yes then Online CV WordPress Theme is an ideal theme for you. It can be installed in just few clicks as it has various design options and easy customization process. So create your personal resume website now. More features:
Design ideal for different professions
24/7 lifetime support available
Mobile first
4. Personal Career Page WordPress Theme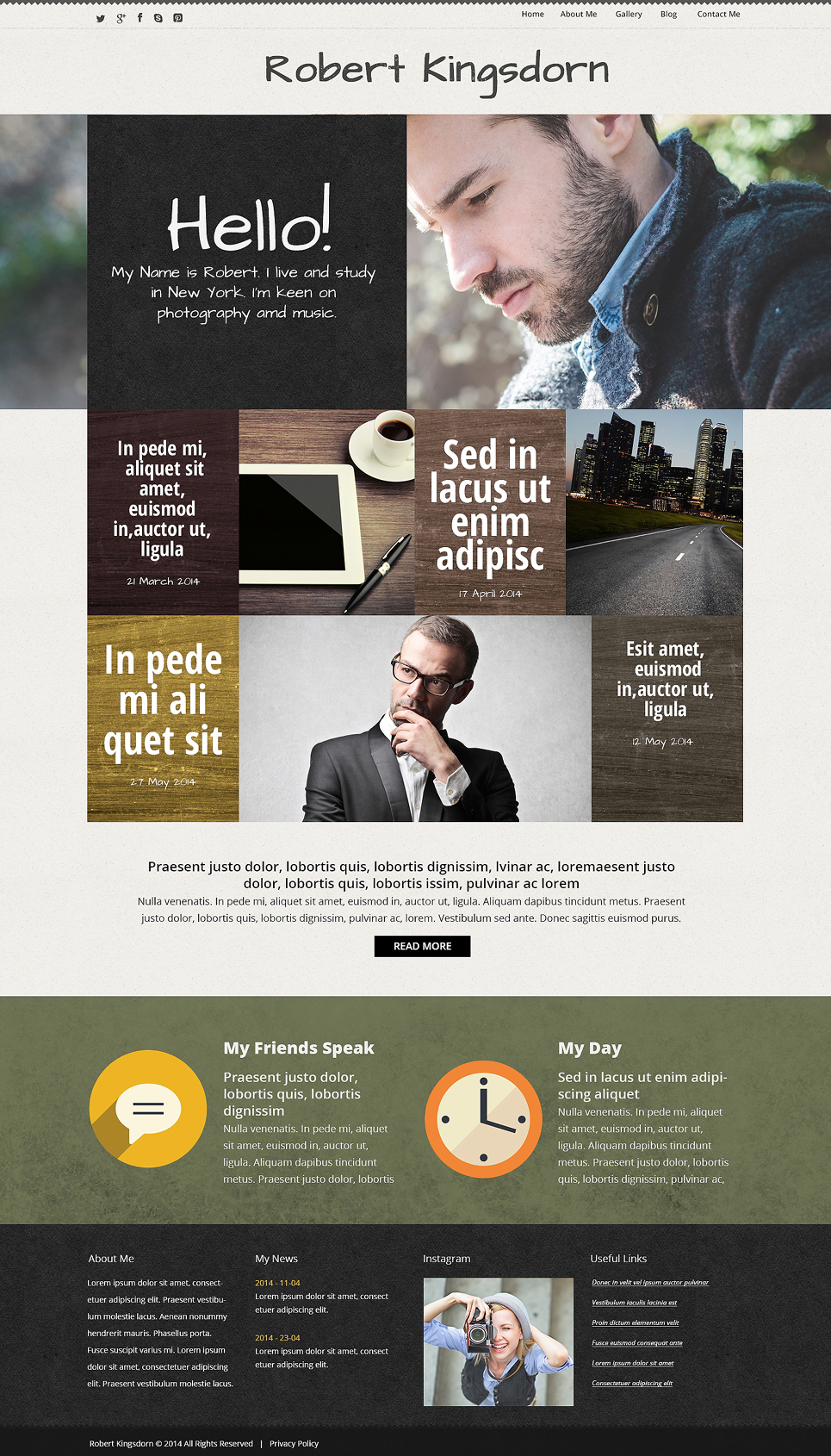 Personal Career Page WordPress Theme can be the right option for those who want to create a personal website. This theme has handdrawn fonts are very attractive and user friendly.
5. The World of Magic WordPress Theme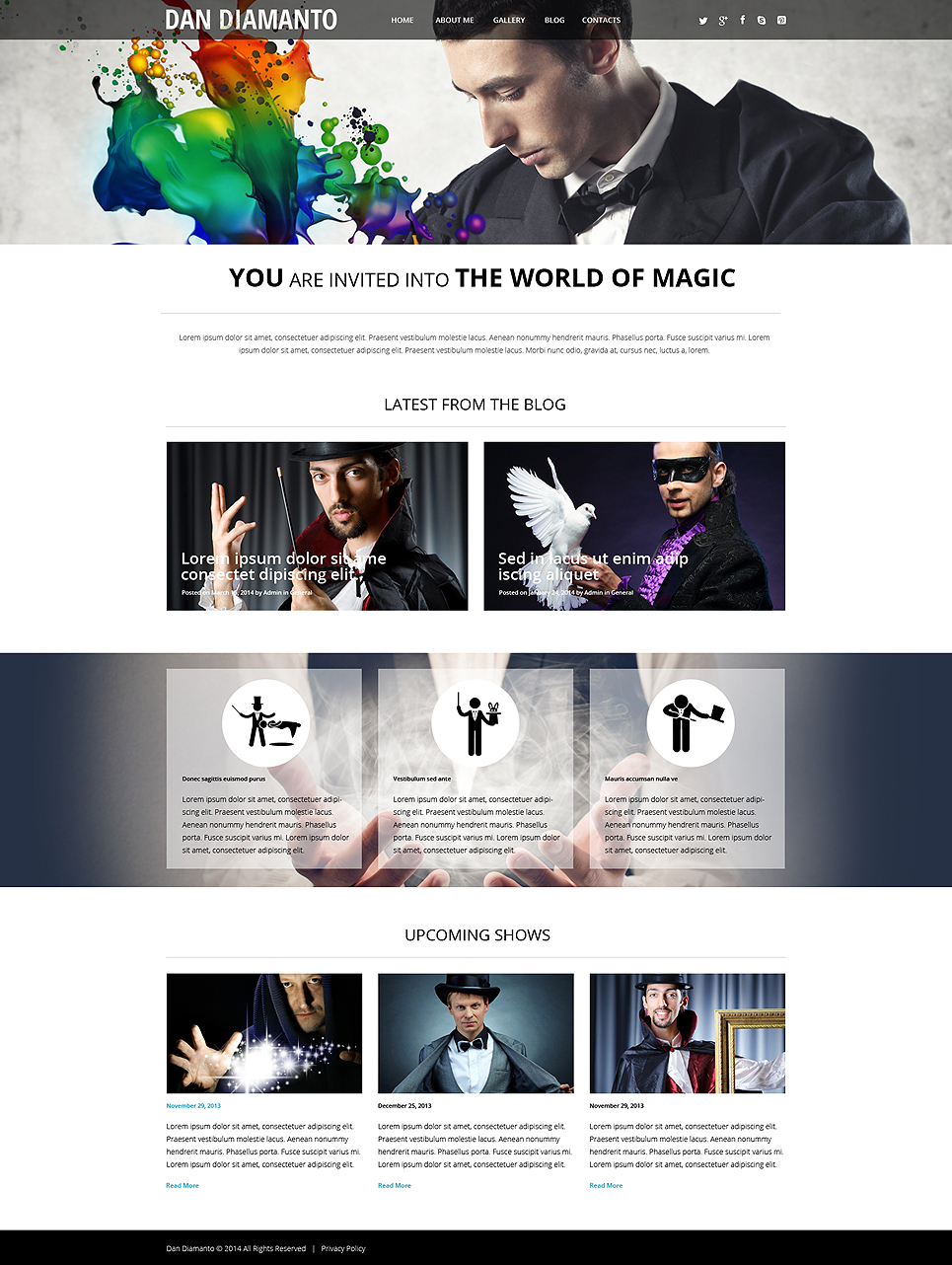 The World of Magic WordPress Theme is an ideal choice for setting up a website for magicians as it has the amazing design and images to attract more visitors. One can easily create a personal website and showcase their magical talent and get more bookings or shows.
6. Online Freelancer WordPress Theme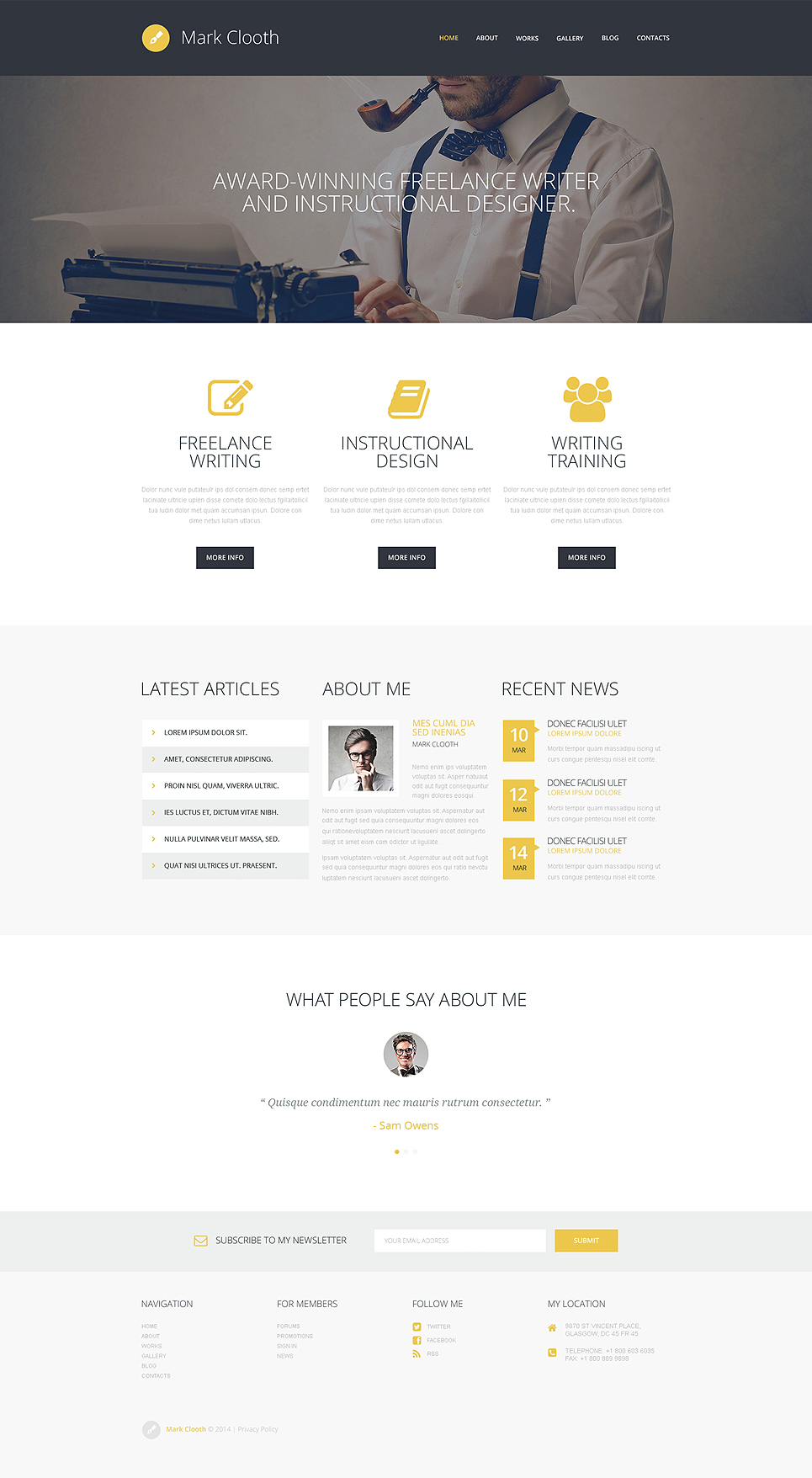 Being a freelancer is quite tough as their isn't any guarantee of regular work or clients. In order to get more work, freelancers can setup their website and list their projects and skills to attract employers and clients. Online Freelancer WordPress Theme is an amazing feature rich theme yet simple theme for creating a freelancer portfolio website.
7. Music Responsive WordPress Theme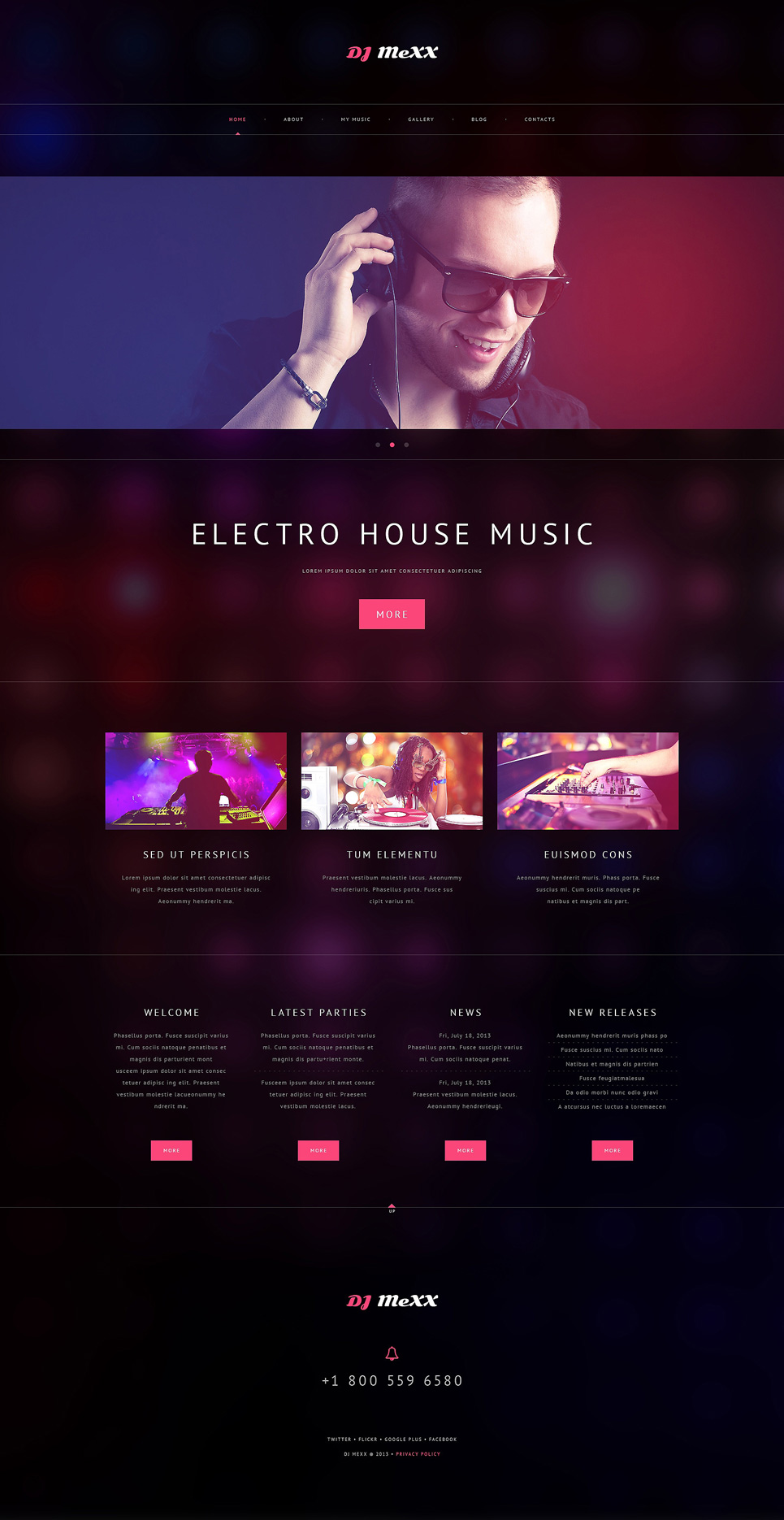 8. Personal Page Responsive WordPress Theme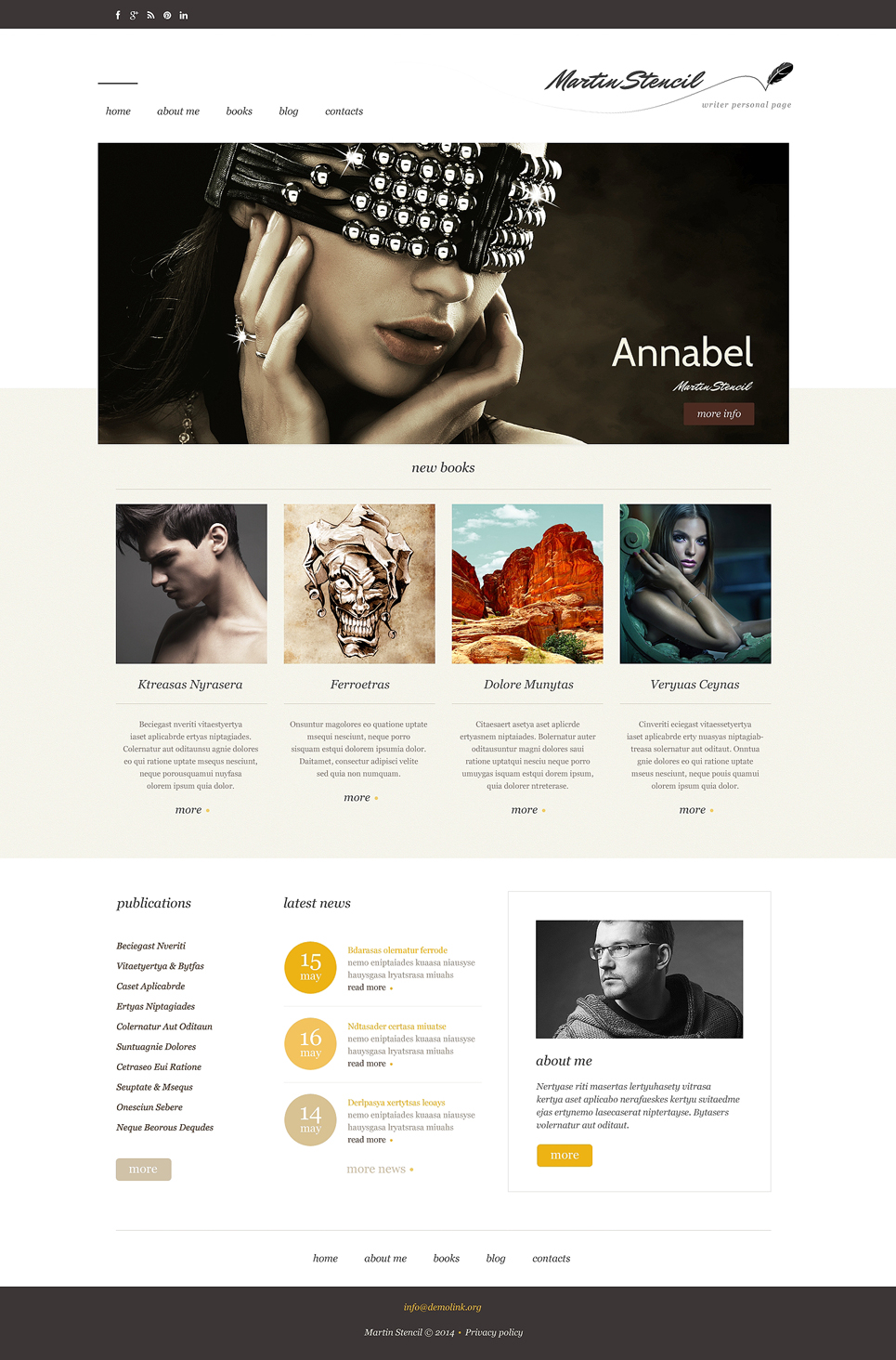 9. Personal Page Responsive WordPress Theme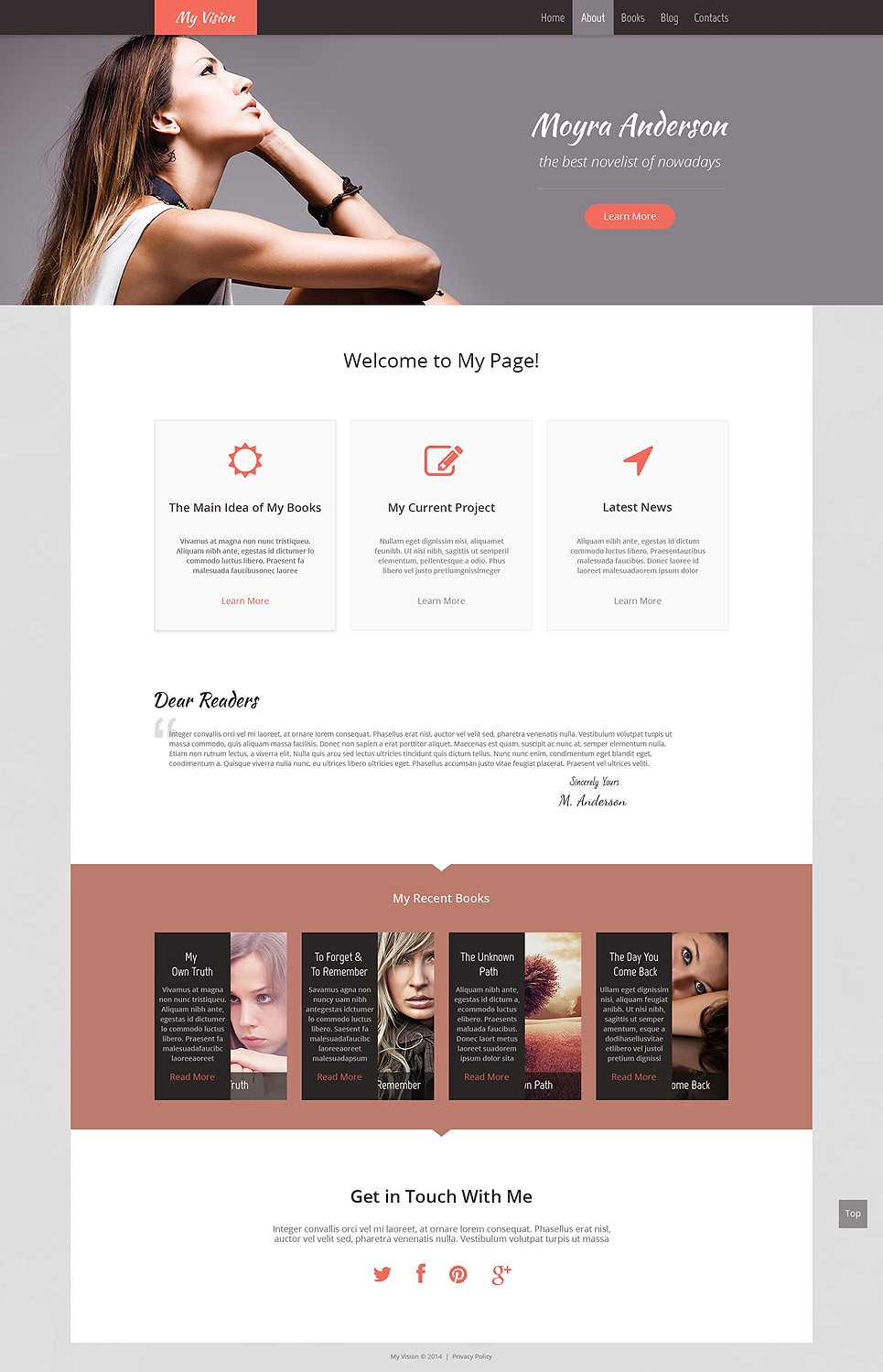 10. Personal Page Responsive WordPress Theme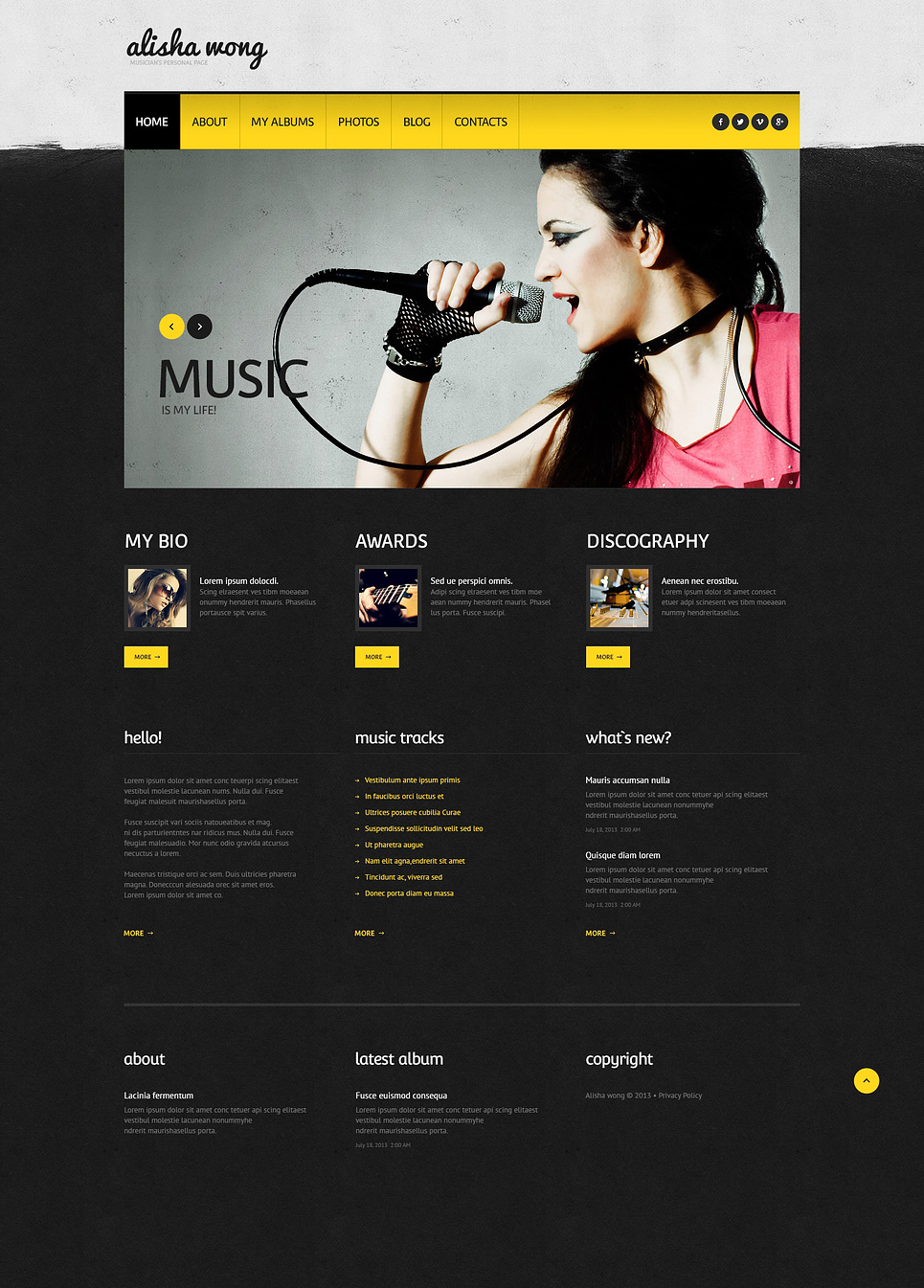 11. Free Responsive WordPress Theme for Personal Page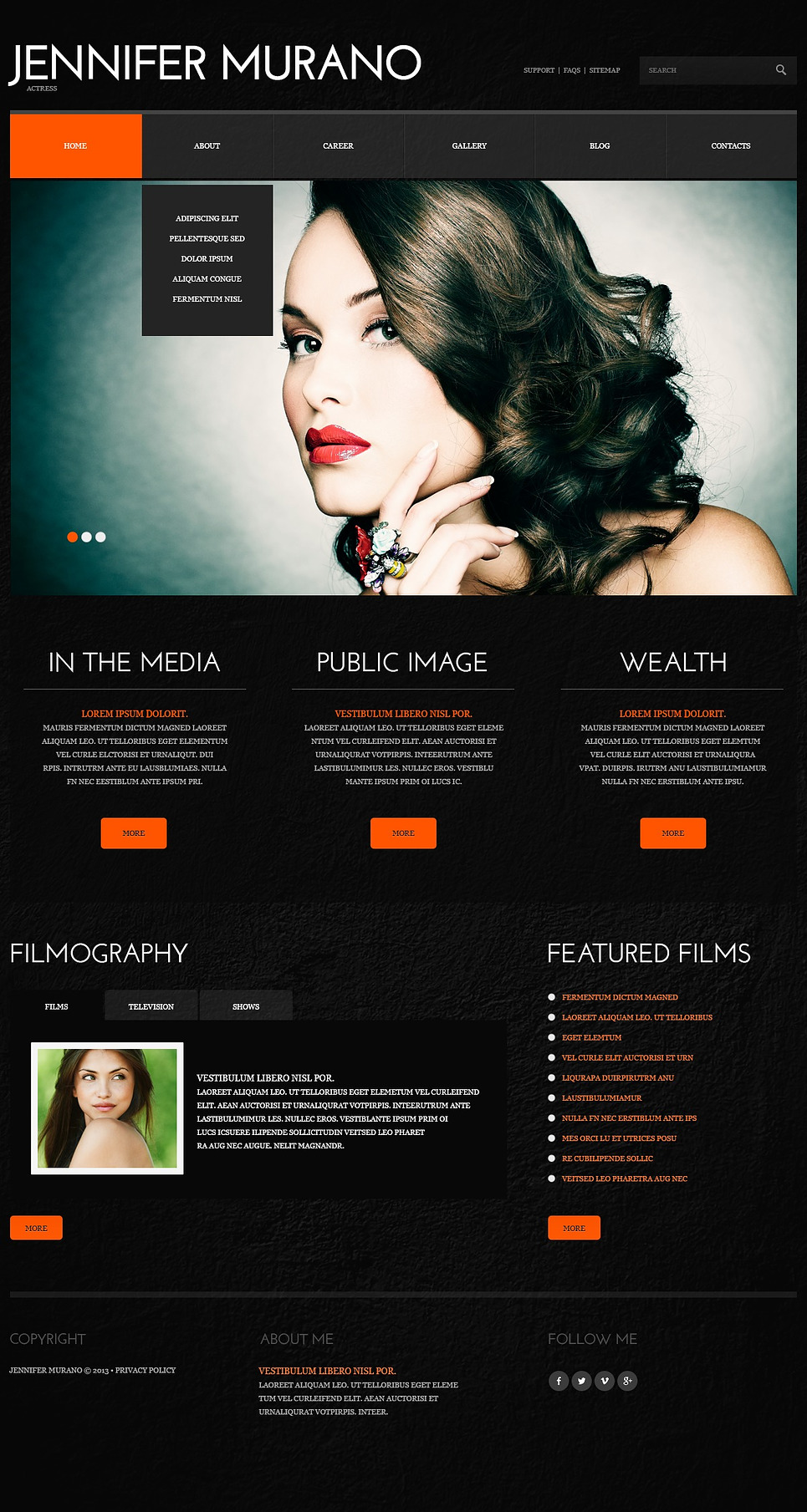 12. Free Responsive Personal Page WordPress Theme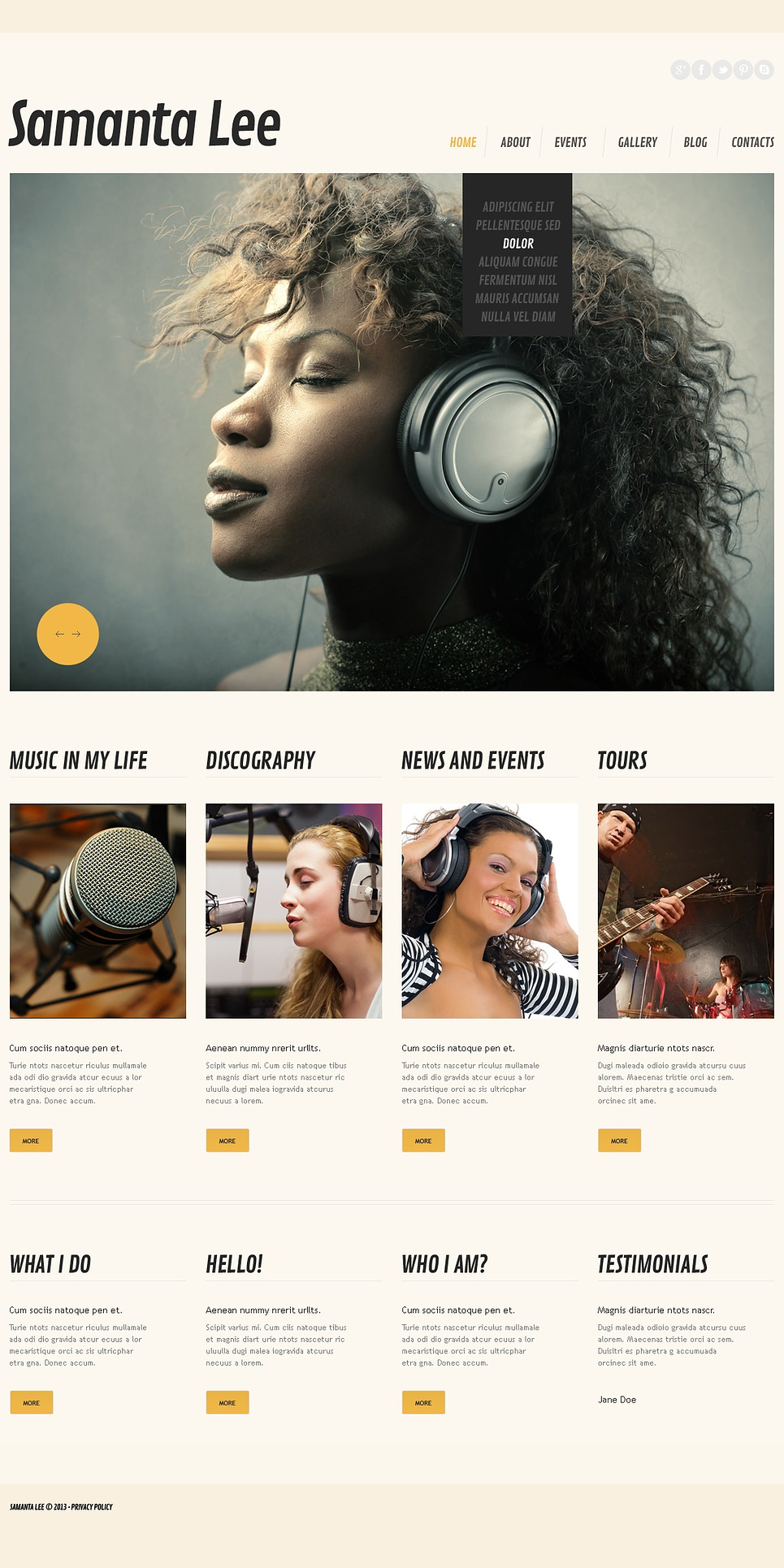 13. Free Minimalistic Writers Personal Page WordPress Theme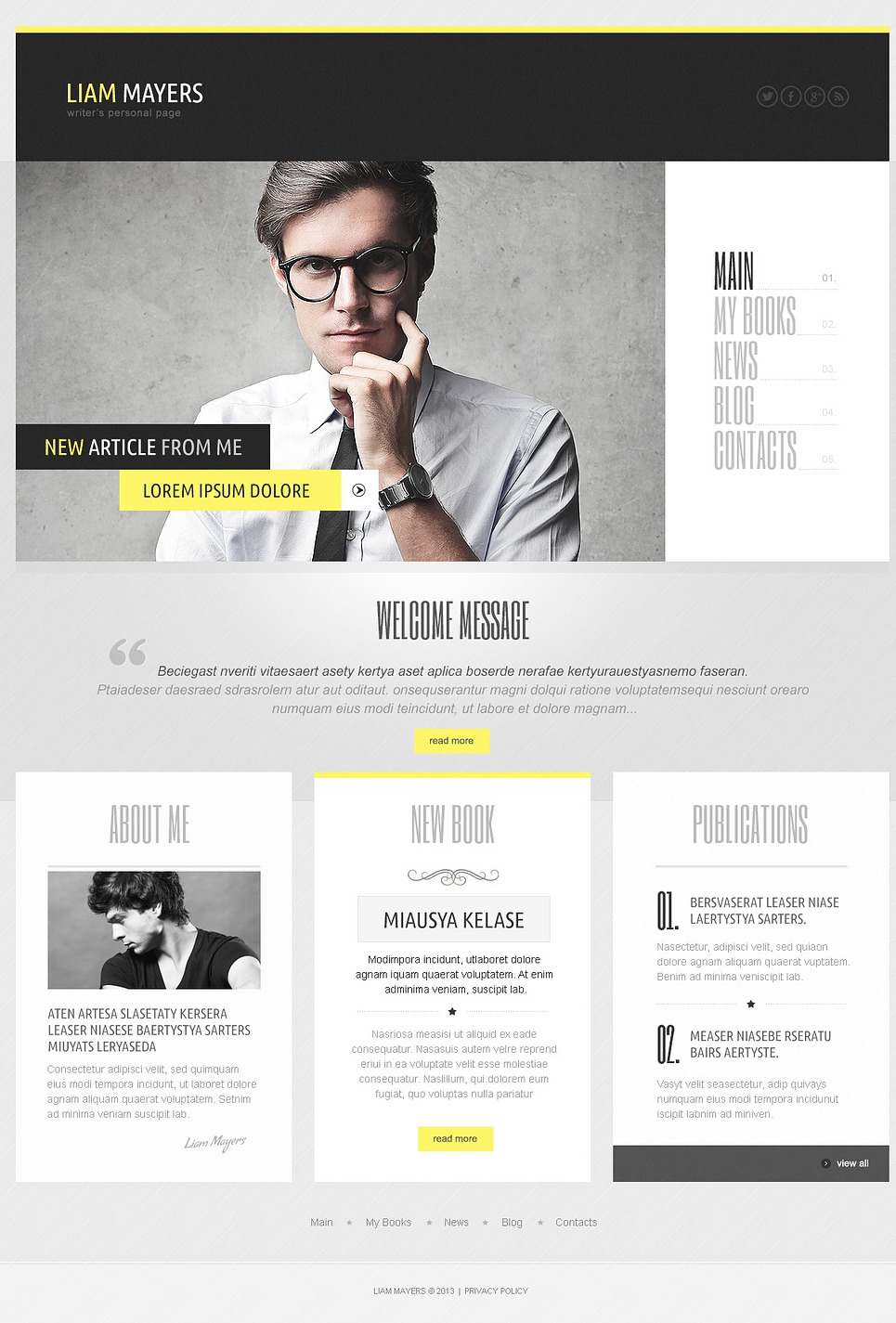 14. Free WordPress Design for Personal Page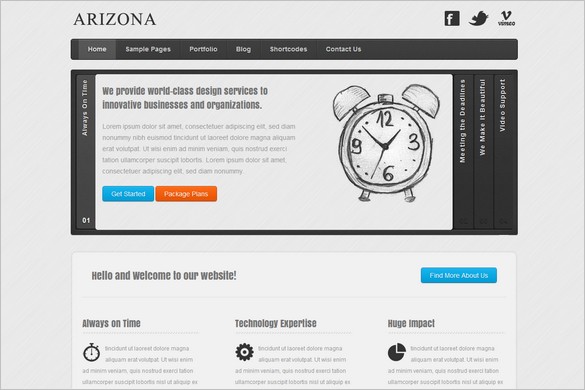 15. Free Personal Page & Blog WordPress Theme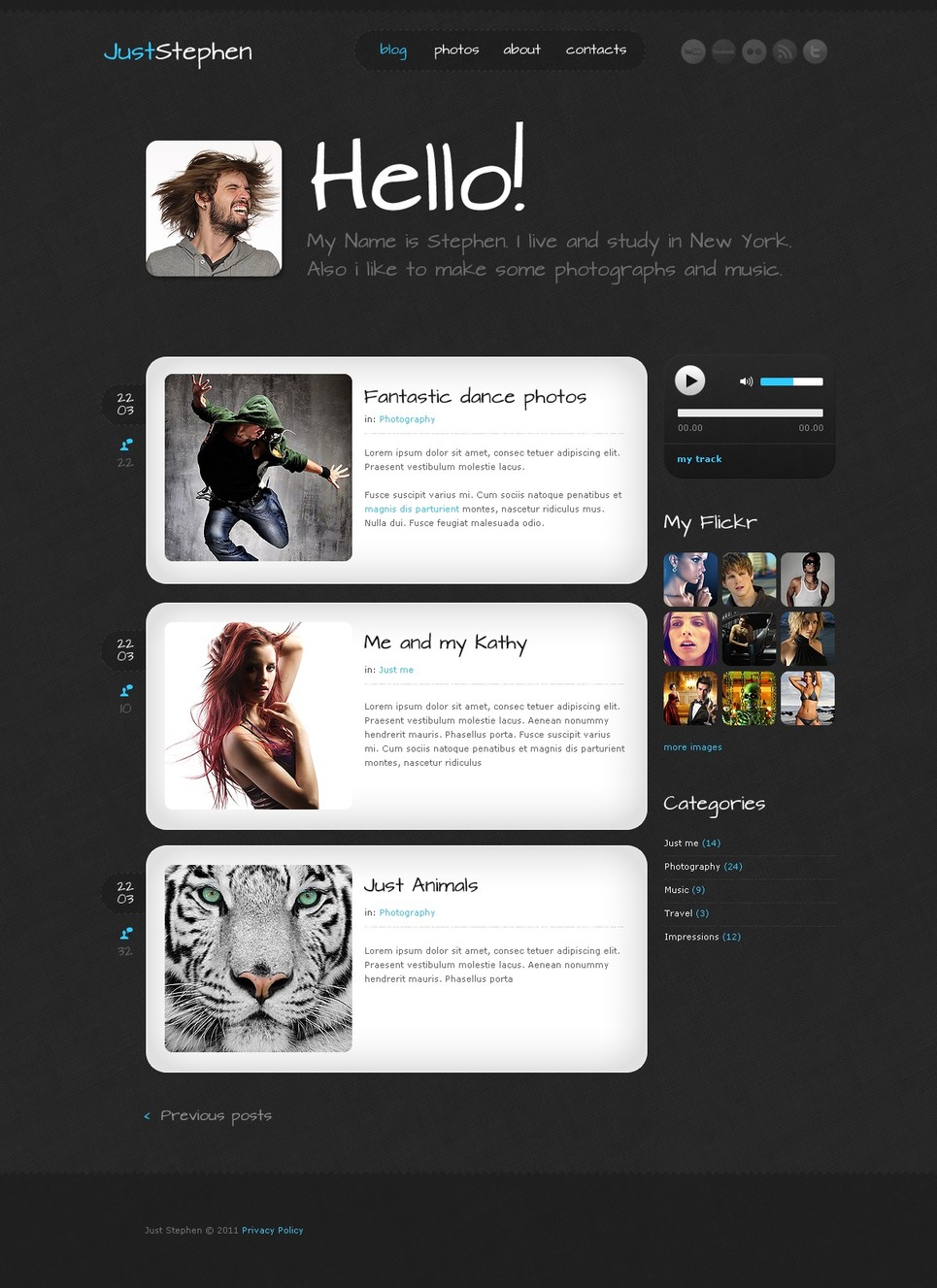 Latest posts by Artem Pavlov
(see all)