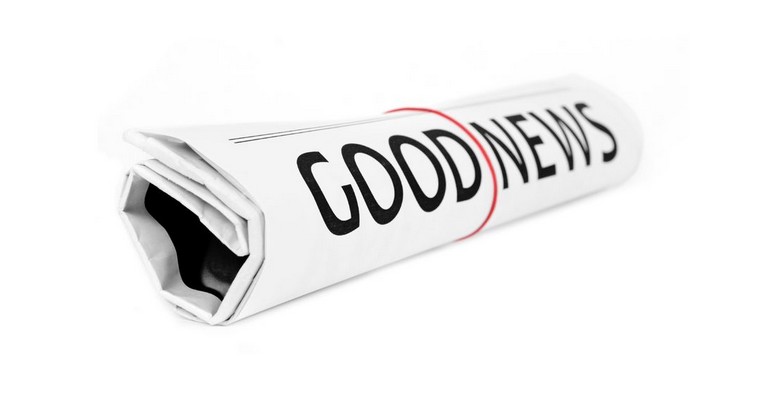 In the last roundup, Peter told us that he has been involved with WordPress for almost 8 years. WordPress was not that easy back then. It was long processes from creating a database, database user, and then handling the config files. No platforms available to offer one-click installations. Over the last few years, WordPress has evolved with many other platforms. WordPress has becomes diverse with the options to build websites of distinctive categories.
The e-commerce industry is big. There are dedicated content management systems for online stores. In the beginning, people used Magento to build e-commerce websites and used WordPress for blogging. This trend didn't stand for long as WooCommerce took over the industry. WordPress is now an independent platform, which offer diversity, as you can't  conceive with any other platform.
Everybody can with no knowledge of CMS build a basic website using WordPress.
WordPress version upgrades are available in every 4 months. Each update develops with more ease for the users. Changes are made with suggestions from the community. In the last week, we received WordPress 4.4 Beta 1. The full version is expected to be released on 8th December 2015.
Let's look into WP Daily Themes Weekly WordPress Roundup #28.
WordPress 4.4 Beta 1
WordPress 4.4 will be an important release due to the Twenty Sixteen theme and many other major changes. Another thing that attract me is the addition of responsive images feature. In a recent WordPress project, the whole project took a lot of time to make the image responsive and then this release arrives. I can wait for December. 😉
There is a massive progress in the Rest API plugin and other dev tools. Like always, Peter Nilsson did an amazing review for the new beta release. WordPress 4.4 Beta 1 is now available for testing. It is recommended to avoid updating your live projects as this is still in the process of development. For any suggestions or bug reporting, please go to make.wordpress.org.
While we waiting for the new version of WordPress, there is one more interesting thing. Matt always dedicates a new version to a Jazz artist. People make guesses. But, it's Matt Mullenweg choice. I always find something in the life of those artists that could be related to the release. Let's see which Jazz artist who will be honored in the next version.
WordPress Changing Life
In the past two years, I interviewed various WordPress lovers and influencers. I got to read many stories. I have witnessed the viewable changes in many lives. WordPress community is getting stronger each day. Vacancies are opening and people are switching to WordPress. Automattic itself opening for new vacancies.
With a market ratio of 24% websites in the world and 50% websites overall content management systems, WordPress is ruling the web industry. There is no other platform that can match these figures. There are several groups on Social channels like Facebook, Google+, and LinkedIn which are working to help people with their queries regarding WordPress. Two famous groups on Facebook are Advanced WordPress and All About WordPress. You share your query whether it's code, plugins, themes, etc, and you will get the answer in a matter of minutes. Groups are not restricted to only these two but, there are groups for all categories.
Nile Flores is the founder of All About WordPress on Facebook and runs a blog i.e blondish.net. I met her in the middle of 2014 during a conversation at All About WordPress (later recruited as the admin of the group by Nile). I found her with a vision of growth. Nile actively contributes to communities other than All About WordPress. She is currently associated with Yoast in the support team. Yoast is one of the very famous service providers in WordPress industry, especially for their SEO plugin. There is much more to read about Nile. I bet you won't get bored. See how WordPress changed the life of Nile Flores.
Contribute to WordPress Core
It is a dream for almost every other person to get involved with WordPress and be a part of the WordPress core. People make it a big thing. I believe it's simple to be one. Contribute to the core project and get the label is one thing. There are other ways like helping the community.
Josh Pollock shares a casual contributor's guide to giving back to WordPress. It's not necessary to write code to be a contributor. You can help in documentation and other processes. I also learned you can sit with the team of contributors on the Contributors Day at any WordCamp and get the tag on yourself. 
WordPress – Plenty To Offer
Cms2Cms interviewed Peter Nilsson this week. If you want to know who is the mastermind of WP Daily Themes, drop by to this interview. Peter said, "There Are No Limits For What You Can Do And Create With WordPress". I totally agree with Peter. He's been associated with WordPress for 8 years. WP Daily Themes is a successful project by him. There is much more to learn in the story. Peter inspires you to stay focused on your aim and keep moving steadily. He set the standard by giving the 5 plugins you must need for a WordPress website. I'm a fan of you, Peter.

PSD To WordPress
I worked with a lot of projects where I converted photoshop design to WordPress. It is pretty much a time-taking task. Everyone has their own way. There are hundreds of guides available on the Internet. Emma Watson shared the 7 reasons that make PSD to WordPress conversion popular. All of these points made me think again about the projects I did. Share your experiences in the comments below.
Useful Tutorials:
WordPress Resources:
Product Reviews:
WordPress Giveaways:
Podcasts:
Ending Notes:
Life is far better with WordPress. Maybe it wasn't this great years ago. But now we can build adequate websites using this famous content management system. I hope you have great use and pleasure of our tips and advice in today's article. Please continue to send us your tips on great WordPress articles, tutorials, themes, plugins, etc.
Latest posts by SYED WASEEM ABBAS
(see all)