Yet another exciting and eventful week in the WordPress sphere has passed.
It always happens a lot of things in the community all the time and it's very interesting to follow and read all the news that is presented every week. It doesn't matter if it is tutorials, new theme releases or other tips or tricks, we WP geeks always want to keep us up to date with the latest news.
One of the news this week was, of course, WordPress 4.5.1. This is a maintenance release so all of you who have automatic updates turned on have by now probably got the new update installed. Otherwise, update manually via you WordPress dashboard. This maintenance release fixes a total of 12 bugs in version 4.5.
We also have a lot of great and outstanding news such as articles, tutorials, resources, giveaways and podcasts on our agenda today.  I did discover a lot of interesting stuff myself I want to take a closer look at when I was looking for content for this roundup. I hope you too find exciting themes, plugins or other news you can try out this weekend, or of course, some other time.
Let's have a look at WP Daily Themes Weekly WordPress Roundup #48 and what happened in the WordPress community the past week.
WordPress 4.5.1 Maintenance Release
A few days ago WordPress 4.5.1 was released and this is a maintenance release that fixes 12 bugs. Among them a singular class issue that broke sites based on the Twenty Eleven theme, an incompatibility between certain Chrome versions and the visual editor. Plus an Imagick bug that could break media uploads. Download WordPress 4.5.1 or venture over to Dashboard → Updates and simply click "Update Now." Sites that support automatic background updates are already beginning to update to WordPress 4.5.1.
The WordPress REST API: The Journey So Far, And What's to Come
What Exactly Is the WordPress REST API? To cut a long story short, the WordPress REST API does two major things: It standardizes core WordPress functionality and how it can be 'called.' It opens up the software to a wider programmatic world.
The WordPress REST API's Journey So Far & Why The REST API Is The Future Of WordPress: Awhile back it was announced that the REST API would not make the full cut for WordPress 4.5, later it was also confirmed that the ship has also sailed for WordPress 4.6. But can 2016 be the year the feature finally lands? What is your view on the future of WordPress REST API?
Global WordPress Translation Day Draws 448 Participants from 105 Countries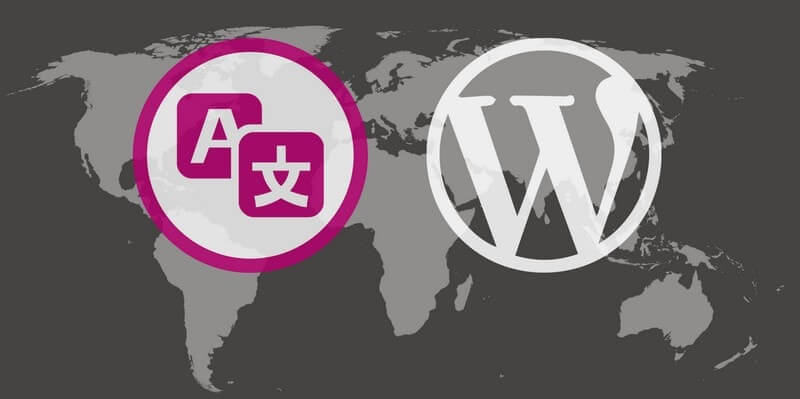 The First Global WordPress Translation Day was held last weekend and was organized by the Polyglots team. The event included 24 hours of live training sessions and translation sprints that spanned every time zone from East to West. The goal was to grow the translation teams and educate new translators with live training sessions.
448 translators from 105 countries translated 40,350 new strings across 597 projects. Including WordPress core and open source plugins and themes, such as Pods, Google Two-Factor Authentication, WooCommerce, bbPress, Yoast SEO, and hundreds of others.
More Surprising Statistics About WordPress Usage
WordPress is now the biggest and most used CMS out there with several million users. WordPress keeps amazing us with its possibilities and popularity, from the amount of people that use WordPress from day to day, to the time WordPress developers invest in developing code and keeping WordPress secure. But what do you know about what's happening behind the scenes and I mean stats about WordPress? Nevena Tomovic is back with a great post – More Surprising Statistics About WordPress Usage and cover interesting statistics. Recommended reading.
Demystifying the WordPress Hook System
I bet you've heard of WordPress Hooks, Actions, and Filters at some time, right? These are part of the Event-driven Architecture Pattern, which WordPress uses. But most people don´t know what it means or how it works. Learn everything about Hooks, Actions, Filters and what they are and how to use them.
Agbonghama Collins has written a great tutorial on SitePoint and in the article he demystifying the WordPress hook system, leaving no stone unturned. Although it is technically written article is worth reading to get an idea of what these architecture patterns are used for.
5 Design Concepts To Consider Before Making Your First WordPress Theme
Have you ever considered creating a WordPress theme? I can promise that's not the easiest task to do. It requires some levels of knowledge. But we are all rookies in the beginning and we all have to start from scratch, right? But to begin at the right end Ragnar Miljeteig has written a helpful article on what you should think about when you start creating your first WordPress theme.
He covers 5 design concepts to consider that newbies often seems to have missed, or maybe not fully understood. Whether you're about to start, or you've already begun making your first WordPress theme, there are a few design concepts you need to get familiar with before you go any further.
Useful Tutorials:
WordPress Resources:
Product Reviews:
WordPress Giveaways:
Podcasts:
Ending Notes:
That's all folks! Yet another exciting week in the WordPress community has passed. I hope you can make use of some the tips in our WordPress weekly recap posts. Please let me know about all WordPress stuff you come across so we can add them to our next roundup. Drive safe and have a wonderful weekend!
Latest posts by Artem Pavlov
(see all)