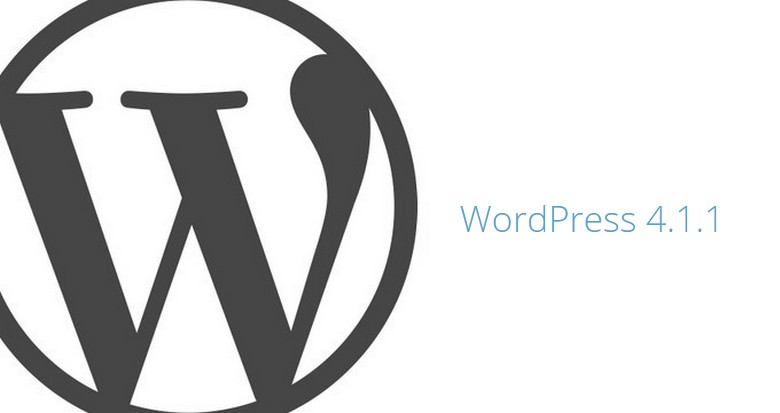 WordPress 4.1.1 is now available and has started to be rolled out through automatic background updates for websites that support them. This is a maintenance release that fixes 21 bugs in version 4.1.
I guess you already have updated your website for the latest version, right? Otherwise, download WordPress 4.1.1 or visit your Dashboard in WordPress → Updates and simply click "Update Now."
Andrew Nacin announced the release 4.1.1 and informed that WordPress 4.1 named Dinah, dedicated to the jazz singer Dinah Washington been a smooth-sailing release and have been downloaded over 14 million times in the last two months.
To find out the current status of how many times the WordPress 4.1 has been downloaded, you can check out the WordPress Download Counter. Pretty impressive number of downloads, right?
This version is a maintenance release with a lot of bug fixes. A full list of changes you can check out here. You can also find out which bugs have been fixed.
One of the updates that I appreciated and have had problems with was – Inline Image Editor Does not Appear in the Chrome browser. I've been using Firefox for a while now for the inline image editor should work properly.
People who have contributed to this version are as follows: Andrea Fercia, Boone Gorges, ChriCo,Dion Hulse, David Herrera, Drew Jaynes, Takuro Hishikawa, Thorsten Frommen,Iseulde, John Blackbourn, Aaron Jorbin, mattyrob, Konstantin Obenland, Dominik Schilling, Sergey Biryukov, sippis, tmatsuur, Marin Atanasov, Derek Herman, and Weston Ruter.
Andrew Nacin also mentions that in honor of Kim Parsell, a beloved member of the community who recently passed away, recognize Kim as a contributor to this release.
Check if your website is already automatically updated to WordPress 4.1.1. Otherwise, download WordPress 4.1.1 or visit Dashboard → Updates and simply click "Update Now."
Next milestone for WordPress is 4.2, and we'll see what bug fixes and updated features that come with the release. You can view the WordPress roadmap to follow the development of future versions here.
Latest posts by Artem Pavlov
(see all)