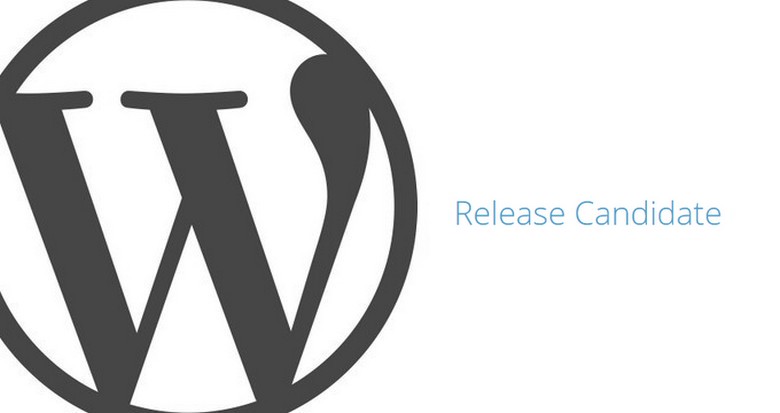 The release candidate for WordPress 4.3 is now available.
The release date for WordPress 4.3 is scheduled for Tuesday, August 18, and if everything goes as planned, we can look forward to updating our WordPress websites then.
On the WordPress blog Konstantin Obenland announced WordPress 4.3 Release Candidate is available to download and install now.
I must emphasize that Beta and Release Candidate versions are not recommended for use on your production website, though you want to take 4.3 Release Candidate for a test run, you should do it on a test website or in a test environment.
Tools to use in order to experiment with WordPress and discover new features and functions are:
You also need to install the WordPress Beta Tester for everything to work.
In WordPress 4.3 Release Candidate has more than 100 changes been made since the WordPress Beta 4 was released a week ago. If you been thinking of what a release candidate actually means and stands for it can be summarized like this. (According to Wikipedia)
A release candidate (RC) is a beta version with potential to be a final product, which is ready to release unless significant bugs emerge.
Which sums it up very well and understandable.
If you haven't tested 4.3 yet, now is the time!
Konstantin Obenland continues by saying we think we're done, but with millions of users and thousands of plugins and themes, it's possible we've missed something. We hope to ship WordPress 4.3 on Tuesday, August 18, but we need your help to get there.
He also encourages users to test 4.3 to check that everything works as it should. If you find a bug report it promptly to the to the Alpha/Beta support forum.
For more information about what's new or has been updated check out the Beta 1, Beta 2, Beta 3 and Beta 4 blog posts. Or read our article – What Can We Expect in WordPress 4.3?
To all developers of themes and plugins: Test your plugins and themes against WordPress 4.3 and update your plugin's Tested up to version in the readme to 4.3 before next week.
We never want to break things, so please be sure to post to the support forums so we can figure those out before the final release.
Latest posts by Artem Pavlov
(see all)