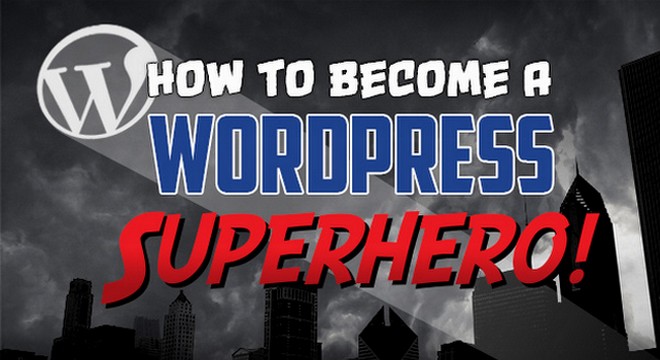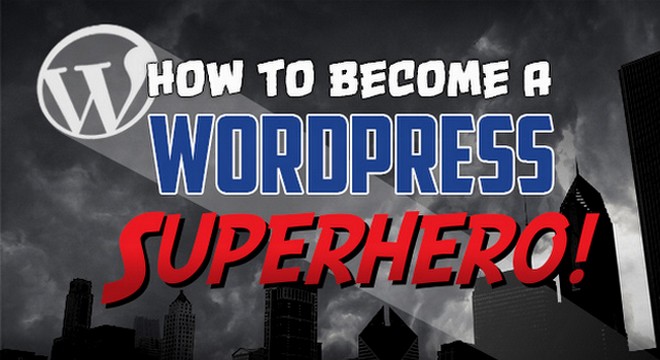 Do you want to become a WordPress superhero? Then there are some things you should know and be able to perform.
Some time ago I saw a really cool and beautiful Infographic created by the folks over at Guerilla Web that I want to share here on the WP Daily Themes blog.
It's a nicely designed infographic titled – How to Become a WordPress Superhero! Well, maybe not how to become a real superhero, but someone who has great knowledge and can do a lot with WordPress. Such as installing WordPress. Mastering HTML, PHP and CSS. Have knowledge of great and functional WordPress plugins. Must know of more advanced things like custom post types, hooks, SQL queries, taxonomies, etc.
If you're working with WordPress you will learn more and more skills and maybe one day you become a WordPress superhero such as Joost de Valk, Justin Tadlock, Mark Jaquith, Andrew Nacin, Chris Coyier, Alex King to name a few. Check out the infographic to see several other famous WordPress profiles, companies and organizations.
I think this Infographic is really awesome and very creatively done. What do you think?

Infographic by WP Pour Les Nuls and Guerilla Web
Are you a WordPress Superhero?
Latest posts by Artem Pavlov
(see all)