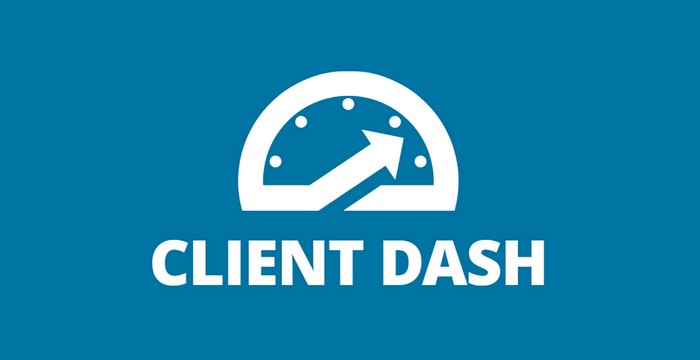 Have you ever wished you could customize and edit the WordPress dashboard to make it look exactly as you want?
Now you can!
With the free WordPress plugin, Client Dash you can as webmaster have total control over the admin area.
Do you have customers who want a custom admin dashboard, then this plugin is a truly great solution.
With Client Dash, you can completely customize the WordPress admin menu and dashboard using a drag and drop menu system. Are you familiar with the built in WordPress widget manager you can easily use the Client Dash manager. It works in exactly the same way.
This is a useful plugin to customize the dashboard for your needs. You can customize the user roles such as Administrators, Editor, Author, Contributor and Subscriber with specific menus that you or your client want. If you want editors or authors only see specific selected tabs, no problem. You can easily create menus for different user roles and customize features such as:
Reorder all menu items
Rearrange menu items
Remove menu items
Customize menu items (label, link, icon, etc.)
Add new menu items
Use Client Dash to place exactly what your client's want to see in the dashboard and nothing else. This plugin is perfect for restricting access to all the  default user roles that is included in WordPress.
What exactly does Client Dash do?
When you installed and activated the plugin Client Dash it modifies the wp-admin in the following ways:
Removes all default dashboard widgets
Creates several new admin pages and adds their links under Dashboard in the admin menu
Creates new dashboard widgets with large buttons that direct users to these new pages
Adds tabs with helpful information on each of these new pages
Removes the WordPress logo and menu from the toolbar
(Multisite) Removes the My Sites menu from the toolbar and the admin menu
(Multisite) Moves the My Sites information to a tab on the Account page
Client Dash is a flexible plugin that you can use not only to customize the dashboard but also to install more features and plugins to insert a help page, backup, and reports. You can in the Client Dash manager install the following WordPress plugin that supports Client Dash.
Conclusion
I installed the Client Dash plugin to have a look how it work. I must say I am pleasantly surprised. It worked perfectly. It have a little learning curve to get a grip on all the functions and features. But when you understand how and what you can do with the plugin, it is really useful and perfect to customize all the user roles.
You can decide which tabs and features your staff, co-authors, and editors can see and use. With this plugin it is easy to set boundaries, which are sometimes necessary if you run a blog or website with many people involved. I give the Client Dash plugin thumbs up.
Latest posts by Artem Pavlov
(see all)