WP Daily Themes
Whoa! I am happy that you want to know more about WP Daily Themes!
My name is Peter Nilsson and I run this blog. I am an enthusiastic WordPress user who loves to write about WordPress. I've been working with WordPress for over seven years. I still think it's a great tool that anyone can use to publish their creations, thoughts, business in the best possible way.
WP Daily Themes is pretty much a one-man show, with a little help from friends from all over the world.
If you visited the blog before, I am sure you seen that this is a blog about WordPress and topics related to WordPress, such as themes, plugins, tutorials, tips and tricks!
I hope you will enjoy the stay and find awesome stuff you can use on your own WordPress site.
Who is Peter Nilsson?
Well, I am a guy born and raised in the south part of Sweden. ( And let me once again point out, we do not have polar bears running around on the streets in Sweden)
The southern part of Sweden is a fantastic place with beautiful scenery and close to lakes and oceans.
Worth a visit, I promise!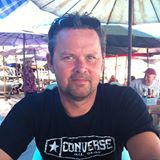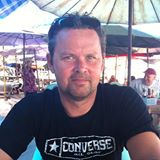 I'm a traveling man who likes to see the world with my family. We travel to warmer climates as soon as we can and one favorite place is Thailand.
In medieval times, a long time ago in the year of 2007 I started working with Internet and websites and I quickly realized that this was something I wanted to continue with.
In 2008, I tested something called WordPress for the first time, and I was hooked. A new world opened up and since then I have been working with one of the best and most popular (CMS) Content Management System in the world – WordPress!
Over the years I had a few websites of my own (still have) I have worked for clients using WordPress with installation, maintenance and translations.
I always tried to spread the word and convince people to use WordPress. I still do!
About WP Daily Themes
2011 I thought about starting a blog about WordPress with WordPress themes in focus! I knew there were tons of other sites with the same orientation, but I wanted to make WP Daily Themes to one of the best! I think I did quite well!
However, I am constantly looking for new ways to get better, to improve WP Daily Themes! Which makes me think of a great and memorable quote about how to improve things that is written by Ralph Marston;
"What you do today can improve all your tomorrows."
I did not have particularly high expectations when I started WP Daily Themes because the competition was and still is very tough, but it has gone sky high over the goals I set up. I feel great to write on the WP Daily Themes blog every day and I hope you enjoy the posts as well!
Is there anything you have opinions about, good or bad, do not hesitate to contact me. I am looking forward to hear from you. You can always contact me through the contact page or in a comment. Do you want more updates from WP Daily Themes you will find us right here;
» Google +,  Twitter, Pinterest, Facebook and our Newsletter.
Cheers!