It is undeniable that English as the main language used worldwide has connected us all, especially those who use the Internet regularly. If you still cannot envisage how widely it is used on the Internet, look at this figure: Until November 2015, the English language had dominated the Internet with 62.4% of the population (according to internetworldstats).
Thus, it is no surprise that one must master some English writing skills provided that he wants to take on the world of Internet blogging. If you're reading this thread "10 Tips to Improve Your Writing Skills" as a WordPress writer, I believe you have come to the right place.
As a non-native English writer, I know your struggles. Having encountered countless problems when setting out writing articles in English, especially when it came to WordPress-related writing, I learned how to deal with them. I did research, asked my native friends for help, took part in seminars, etc. So much has dawned on me since then that I am now possible to make a collection of tips to advance writing skills, which I will now pass on to you.
In this article, I will collectively make 10 suggestions on how to maximize the efficiency of your English writing, which are respectively listed below:
Read, Read and Read!
Brush up on Basic Knowledge and Rules
Make Full Use of the Dictionary
Always Make an Outline
Get Your Work Reviewed by Native Writers
Engage in a Group of Writers
Keep Track of Your Published Posts
Imitate Your Favorite Writers or Blogs
Rewrite Articles and Blog Posts
Practice, Practice, and Practice!
Now, let's begin, shall we?
Read, Read and Read!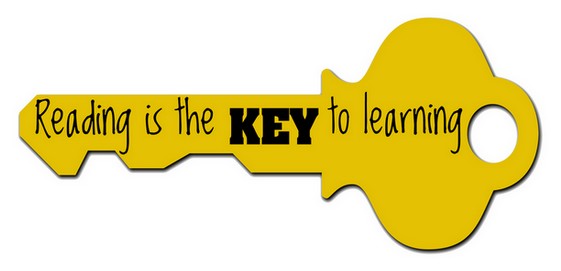 You wonder why I put this tip on the top of the post? Yes, you're right, it's truly vital.
Reading offers us more benefits than you may think. Besides providing us with new topics, knowledge and information about our favorite discipline, it also helps us advance our understanding of grammars, sentence structures, and vocabulary. When implementing your reading, I suggest highlighting any new word, phrase or idiom you have not met before in order to note them down and learn its usage for future use. This is a really beneficial technique because it widens your ability to adapt new words into your writing.
What is more, when I say "read", I do not mean to read writing related to your niche only, I believe we should read beyond what we normally read. Why? Because reading something different would pull the trigger of your imagination. And we all now how important imagination is to our writing!
Please bear in mind that "The best writers are also the enthusiastic readers."
Brush up on Basic Knowledge and Rules
It is crystal clear that you cannot become an advanced writer if you do not have an intermediate-level set of English basic principles. Yes, you have read it right! Just the intermediate level is enough for regular English writing, as long as you use it wisely.
In order to achieve this so-called intermediate level, I recommend you to read "The Elements of Style" by Strunk and White, which covers a large amount of knowledge on the correct use of grammars and other helpful subjects. Merriam Webster (you can take a look at the image enclosed) is another good resource, too, mainly about word use and word choice. Moreover, in addition to brushing up on basic principles, you should also remember these basic rules in writing blogs, particularly in writing WordPress-related articles or any high-quality blog post, which are:
Ensure to use correct grammars;
Make no mistakes in spelling;
Choose the correct words for specific situations.
Make Full Use of the Dictionary
This is especially recommended for non-native writers, as expected. To become a good writer, I encourage you to keep a dictionary in hand as to resort to whenever you need. A therasus can also be taken advantage of. As for paper dictionary, I usually use Oxford English Dictionary. In case you prefer online dictionaries, well, here are my trusted choices: thefreedictionary.com, oxforddictionaries.com, and thesaurus.com (as in the image).
However, making full use of a dictionary is not always about looking up words. It is also about memorizing theme and building your own dictionary! For example, as for me, a regular WordPress writer, I usually note down WordPress-related new words, phrases, terms and idiomatic expressions onto a small notebook, which then becomes my personalized dictionary. Of course, these words and phrases do not only come from dictionaries, they can also be found in blog posts, newspaper and magazine articles or any other resources. Then, in my free time, or just before I start writing new threads, I do some revision with my notebook. This is really effective, much more than using any paper or online dictionary.
Always Make an Outline
Remember that outlines are our friends! Before writing anything, no matter how simple or complex it can get, the first step you should always take is to map out your ideas. Very few successful writers have the ability to write without a plan, and I believe that before they got to this level, they must have spent a period of time writing with a plan.
An outline does not have to be too complex. A single framework containing sections arranged in the supposed order and a few main ideas of each section is good enough. However, the more complex your thread can get, the more complex your outline should be. In case you still think making outlines is a waste of time, remember it acts as a roadmap before a trip. When you feel lost, simply turn to the premade outline and get back to work.
Don't ever underestimate the power of outlines.
Get Your Work Reviewed by Native Writers
Some say that the best criticism you can get comes from a native speaker. It is true to some extent, and it is best when the native speaker is a professional! Native speakers can help you to correct grammar, spelling, word choice and even things like tone and style.
Speaking from my own experience, the good pieces of advice usually come from those who are enthusiastic to point out why you make the mistakes and how you should fix it, not just the mistakes themselves.
If you're wondering where to find these helpful native speakers, please keep reading!
Engage in a Group of Writers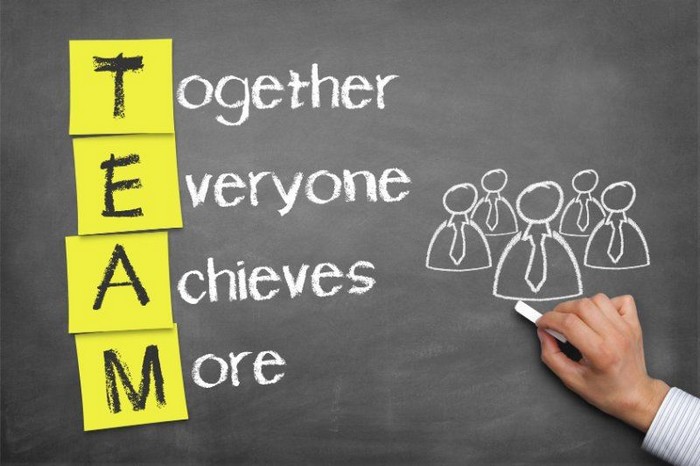 Yes, this is where you find your helpful native speakers!
A group of writers in the same niche usually include people of various nationalities. If you're lucky enough to find a group with native speakers, it's superb. If you don't, well, there's no need to feel down. A group of writers, regardless of nationalities, proves to be very beneficial. You can exchange information about your field, get advice, share and receive feedback on your work, etc. You can find these groups of writers anywhere, in your own companies or in online forums that relate to your field.
For example, I work in a company that designs and sells WordPress-related products, so my group of writers contain my colleagues who share the same kinds of tasks with me.
Keep Track of Your Published Posts
Please be attentive, this technique is easy yet quite unique.
This measure is applied to those writers with several pieces of work published in a newspaper or the Internet. When your post is published, follow the link that leads to it and read it again. Pay close attention to what is corrected or changed by the editor and learn. Ask yourself such questions as "Why did they change it?", "What is good about this word, not that word?" and find answers to them. You could also note them down in a notebook or in your laptop in order not to make the same mistakes again.
However, please note that this measure won't help if you are too conservative, because only when you're willing to accept mistakes and criticism, you move forward.
Imitate Your Favorite Writers or Blogs
Just to make it clear, "imitating" does not mean "plagiarism". It's morally and legally wrong to rip off other people's work!
The core idea here is to learn from admiring blog posts and writers. I believe you have a list of favorite blogs you visit often or a list of writers whose pieces of work you would like to read on a regular basis. Sit down, and figure out why they capture your attention! As for blog posts, simply jot down certain words, sentences or turns of phrases you find attractive and apply them to your writing where it's suitable. Regarding writers, examine what you enjoy about their work. Maybe their humor? Try it! Or their sarcastic tone of writing? Try it! But (the very big "but" I would like you to remember), you should be wise enough to see if a style goes along with your writing. If you really like the humorous style of writing but your sense of humor is quite modest, well, just give it up.
I myself admire and have learned from certain writers when I first started, then, gradually, I have developed my own style, but reading their wonderful work will always be a way for me to refresh myself to think up new ideas.
Rewrite Articles and Blog Posts
This method can be utilized by both newbies in writing as well as those who have been in the industry for a long time.
For newbies, you could select some favorite newspaper, magazine or blogs, and rewrite some of the articles. How about challenging yourself to write a stronger headline and copy? Back to when I first stepped into WordPress writing, I tried it too, and I believe it's an awesome idea to advance our profession. For those who have a blog set up years ago, go back and find some blog posts written long ago to rewrite and repurpose. I bet you will be surprised at how much your writing skill has advanced over time.
Practice, Practice, and Practice!
There's no need to explain the idea that if you want to improve yourself at something, you have to keep practicing, and it is no exception in writing. This may sound a little bit silly, but believe it or not, writing on a regular basis will terminate your fear of the blank page (or blinking cursor). It also helps you develop your unique style of writing. Therefore, even if nobody's there to read your pieces, keep writing. Just as any other profession, writing needs dedication of time and effort. If you're serious about being a recognized author, you need to write and write and keep writing. If you're devoted enough, being a skilled writer is closer to reality than you might believe.
Having said it all above, the last thing I would like to linger on your mind even when you're bout to forget everything about this thread is "Practice makes perfect."