Over 17% of sites are powered by WordPress and that number is only getting higher. Because of this popularity, you can find thousands of WordPress resources to teach you everything from installing WordPress to building your own custom WordPress themes.
In other words, if you're thinking about using WordPress but aren't sure where to start; you have a lot of options!
You could certainly read the official WordPress guide or enroll in a WordPress course but what are some unique ways to hone your WordPress skills?
1. Attend a WordPress boot camp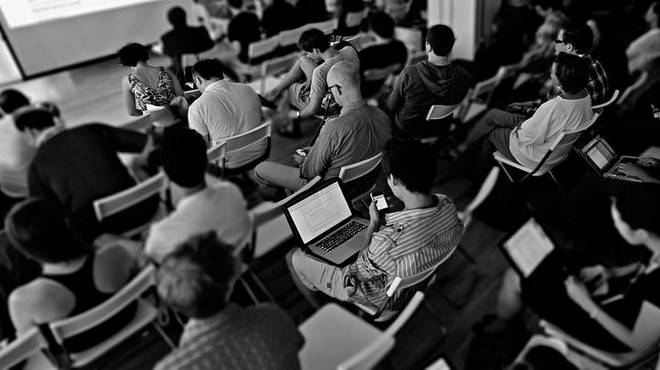 Sometimes the only way to really learn something is to fully immerse yourself in it. This is where the WordPress bootcamps of generalassemb.ly come in handy. They are 2 day workshops where a WordPress expert teaches you all the ins and outs of WordPress. It's a great way to condense your learning into an intense, 2 day mini-course and to meet a lot of other WordPress users similar to yourself. You simply bring your laptop and follow along as the mysteries of WordPress are revealed to you.
2. Hire a WordPress tutor
You can head over to TutorGrams.com is the landing page to find a WordPress tutor) and get one on one WordPress help from WordPress tutor. Hiring a WordPress expert is great if you're new to WordPress and would like someone to quickly break it down for you at your own speed. Every WordPress site is a little different so having an expert look over your site and give you help that is tailored to your own WordPress configuration is very useful.
More than simply teaching you about WordPress, a tutor can also help fix any WordPress problems you might run into. The great thing about using a tutor is that they can fix a certain issue while explaining the process to you so that you'll be able to solve the problem yourself in the future.
3. Watch tutorials and engage in interactive exercises at TeamTreehouse
If you don't feel like human interaction, you can always use TeamTreehouse to learn WordPress. TeamTreehouse offers tutorials, exercises, forums and quizzes for picking up WordPress skills. TeamTreehouse is different than other tutorial sites in that they offer a full learning experience and course-like structure. You can learn a certain WordPress skill from scratch by following their user-friendly videos and then test your newfound knowledge with their quizzes and interactive activities. TeamTreehouse is a fun, cost-effective way of starting with WordPress.
4. Take part in WordPress "Meetups"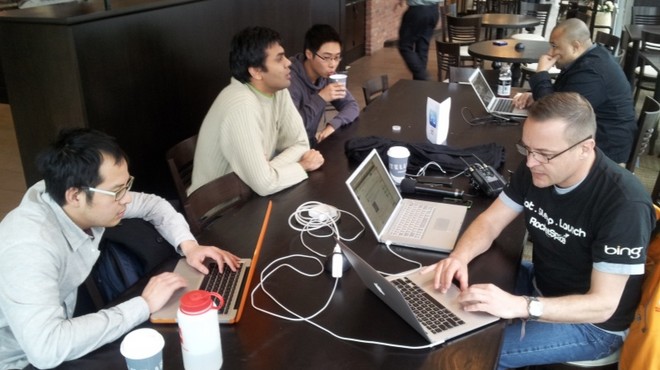 Meetups are a cost effective way to meet other WordPress users with similar goals to yourself. You can meet up with a group of WordPress beginners or savvy WordPress veterans and bounce ideas off each other, talk about what learning resources work or just show off one another's websites. Learning a new skill with a group of people can keep you motivated, allow you to work through problems together and save everyone some money.
Do you know of any other unique ways to learn WordPress? Please let us know!
Latest posts by Artem Pavlov
(see all)