Did you just come up with a great product idea? Have you been thinking about building a WordPress website to launch your product? If that's the case, then bear in mind that it's a time-consuming process. And so, while you're working on your WordPress install you wouldn't certainly want your audience turning up at your unfinished project.
This is where a Maintenance Mode or Coming Soon Page comes to your rescue.
Every website today requires a Maintenance mode or coming soon page, as they help capture email leads even when your site is under construction or a routine maintenance mode. Fortunately, there are several WordPress plugins available online that allow you to set maintenance mode on and off, and also help display a coming soon page.
Coming Soon Page & Maintenance Mode by SeedProd
This is a premium WordPress plugin that's worth installing, as it helps create great coming soon pages to help successfully launch your WordPress powered site. In addition, it comes with a maintenance mode that helps to create maintenance pages in no time. The plugin provides the ability to connect to your clients with email or social profiles. This plugin features:
SEO settings that helps to enter your site's SEO optimized title and description.
Client View URL that allow visitors to view the actual website, instead of seeing a coming soon or maintenance page.
It comes with Import/Export settings, and thereby enable users to use it on other site.
Help build mobile ready and responsive coming soon or maintenance pages. In addition, it also help add full screen slideshow or video to the background.
WP Maintenance Mode
This plugin helps add a splash page to your site, in order to make visitors aware that the site is under maintenance. It also helps add a coming soon page in case you're launching a new WP website. It's a free plugin which when activated present your site in maintenance-mode (which is only visible to registered users having enough rights to view the front end). It comes loaded with the following features:
It allows to easily customize your coming soon or maintenance pages in terms of colors, texts and backgrounds; thereby help users in creating an elegant look and feel for the new Maintenance or Coming Soon page.
It help add a countdown timer to the site, so as to enable users to know the remaining time of website launch.
It works fine with WP Multi-site installs.
It enable users to design responsive coming soon and maintenance mode pages.
Coming Soon / Maintenance mode Ready!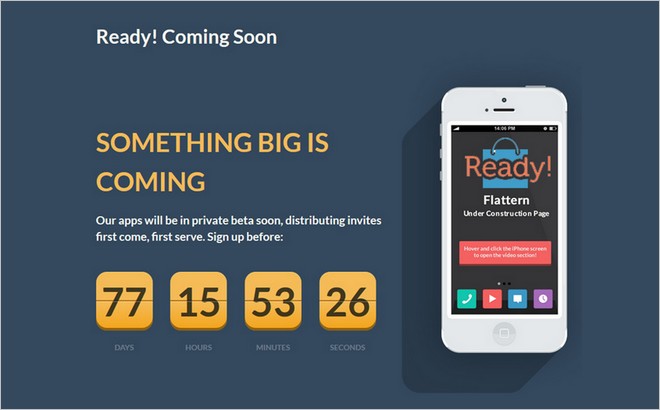 Want to notify your visitors that your site is under construction and about to launch? Well, then Coming Soon /Maintenance mode Ready WordPress plugin will be a viable choice for you. This plugin allows users to create Under Construction page while the maintenance mode is enabled. It's a great plugin for displaying a simple and professional launch page for your site. It works well with any WP theme or hosting server. Some of it features are listed as below:
It allows to create customizable coming soon page with help of pre-set templates and custom styles.
It help build responsive coming soon and maintenance pages and much more.
Minimal Coming Soon & Maintenance Mode
This plugin help to set up a coming soon page or a launch page in a quick and easy manner. It's extremely simple to install and works fine with any WordPress theme. It allows search engines to view the site normally, while it shows visitors the "Coming soon" page. The best aspect about this plugin is that provides integration with MailChimp in its free version. Besides this, it provides the ability to use your own code. This plugin boasts exemplary features such as:
You can create customized coming soon and maintenance pages by changing the background, color, images, fonts etc. Moreover, it offers 4 templates with simple and minimal design.
It provides support for W3 Total Cache and WP Super Cache plugins.
You can let search engines to view website normally while visitors see the "Coming Soon" page.
It provides integration with Google Fonts and lot more.
Ultimate Coming Soon Page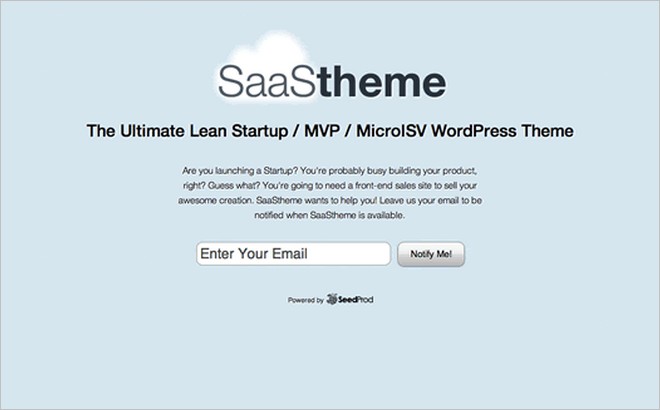 This is another plugin designed by SeedProd that helps to create a nice-looking Maintenance Mode or Coming Soon page without the need of crazy features. It helps create coming soon pages with beautiful backgrounds. What's more, it renders users the ability to connect with visitors by using email and/or social profiles. However, you'll need to get its pro version, so as to utilize maintenance mode via automatic screenshot. Some of its features are listed as below:
Provide support for WordPress multi-site installs and BuddyPress.
It helps to collect emails via FeedBurner.
It works with any theme that you've installed in your WP site.
Wrapping Up!
If you're working on your website, installing updates or building one from scratch, you might want to keep your site under wraps from users. Thanks to WordPress plugins, you can create great-looking and customizable coming soon or maintenance pages for your site, until your site is ready to launch. Choosing any one of the above discussed WordPress plugins will help you create a great looking Maintenance Mode or Coming Soon page without much hassle.
Author bio:
Juana Steves is a veteran technical writer associated with one of the leading Application Development Companies – Xicom. You can also opt to avail the best professionals by by visiting Google+ and getting in touch with her as per best advises.
Latest posts by Artem Pavlov
(see all)