Did you hear about TemplateMonster's Social Stock contest that the company launched a while ago? Intended for all avid social media users, this is a 1-year long campaign that allows all web design fans save on the purchase of premium templates and let you win a host of cool prizes. Now, with a dozen of prizes being already delivered to their lucky owners, TemplateMonster initiates a Social Stock giveaway. But let's put first things first.
What is Social Stock?
This is a campaign that welcomes all web design fans, avid social media users as well as everyone who is eager to get cool prizes with $0 investment. Everyone who enrolls in the contest is provided with a 10% promo-code on all themes from TemplateMonster's gallery.
As a participant, you are supposed to share this promo-code with friends and social media followers, with the purpose to collect points for each promo-code usage. 1 sale equals one point on your personal Social Stock account. So, the more times your promo-code is applied, the more chances to win more expensive prizes you will have.
Here is a complete list of rewards that you can compete for:
For 10 promo-code usages, you will get $100 on your PayPal account
20 sales will bring you a Smartwatch Pebble
iPad Mini for 50 sales
iPhone 6 for 100 sales
Canon EOS  6D for 250 sales
Macbook Pro for 500 sales
Harley-Davidson Street for 1,000 sales
Tesla Model S for 10,000 sales
To become a participant of the content you need to:
The promo-code can be shared right from your Social Stock profile (this is where you can also track the  number of promo-code usages). TemplateMonster has prepared a set of funny memes, cool promotional banners, demotivators, social media posts and even emails, all of which can be sent right from your profile. Just replace the default promo-code with yours and you are ready to go. The more active you are the bigger chances to collect the maximum number of points you will have.
Social Stock contest will be running till the end of 2016. The last price will be given out on December 31st, so you still have loads of time to enroll and win.
It should be also mentioned that you can exchange your points for prizes any time you wish and get any reward that you want. For example, if you have 40 points on your account, you can get $100 for 10 of them, a Pebble Smartwatch for 20, and keep the remaining 10 points for other prizes. You can also leave the total sum and wait until the moment that you get enough sales for, say, Harley Davidson Street or Tesla Model S. It's up to you to decide.
Giveaway Terms and Conditions
As a participant of Social Stock contest, you can also take part in the giveaway and win any premium theme from TemplateMonster's inventory that comes to your liking. The terms of the giveaway are very simple.
Generate your promo-code;
Share the promo-code with friends and social media followers;
Get back to this post and leave a comment with a print screen of your post on your social media page where you have shared the promo-code.
That's it. The giveaway will end on April 18, 2016. Three winners will be chosen at random. Each of them will be able to download any TemplateMonster's theme for free.
In order to help you decide which theme to choose, below we provide several suggestions on the latest and most popular products.
Styler PrestaShop Theme
Styler is a feature-rich PrestaShop template that is best suited for fashion related eCommerce sites. Pre-loaded with an abundance of layouts for Main, Category, Product, About and other pages, the theme is ready to go out of the box. Its card-based layout looks really trendy and user-friendly. An intuitive dashboard provides you with an access to a variety of customization options.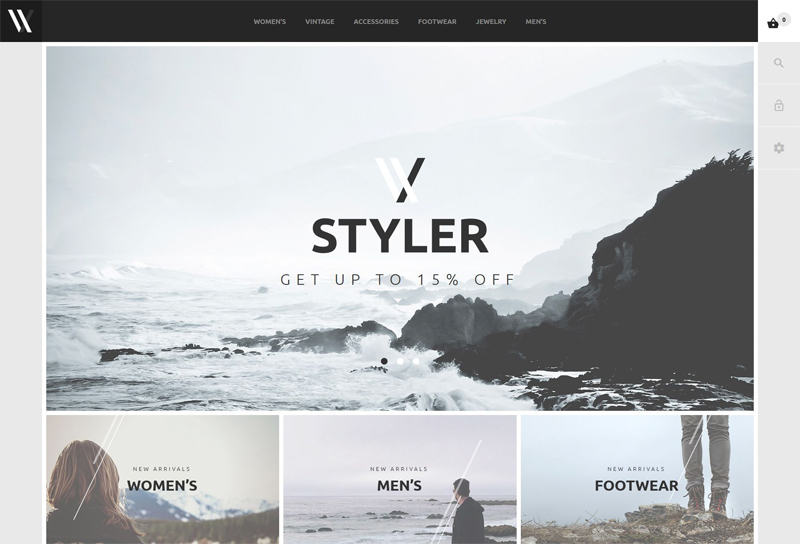 ***
MonsterAdmin Dashboard Admin Template
As the name implies, MonsterAdmin will style your website's dashboard. Including 5 different skin styles, the theme is intended to not only add a more appealing look to your admin panel but also enhance its functionality with multiple admin forms, plugins, menus, etc.
***
Fashion Clothes Store Magento Theme
The clean and minimalist design of this theme is intended to bring a more refined look to your web store, bringing your offerings to the forefront. The store's products and menu were supplied with 'sale' and 'new' product badges in order to make it easier for the users to find the desired data. The theme's pack includes multiple page layout options as well as pre-designed custom pages for a quicker start of your business. Made fully responsive, the theme is also cross-browser compatible and SEO-friendly.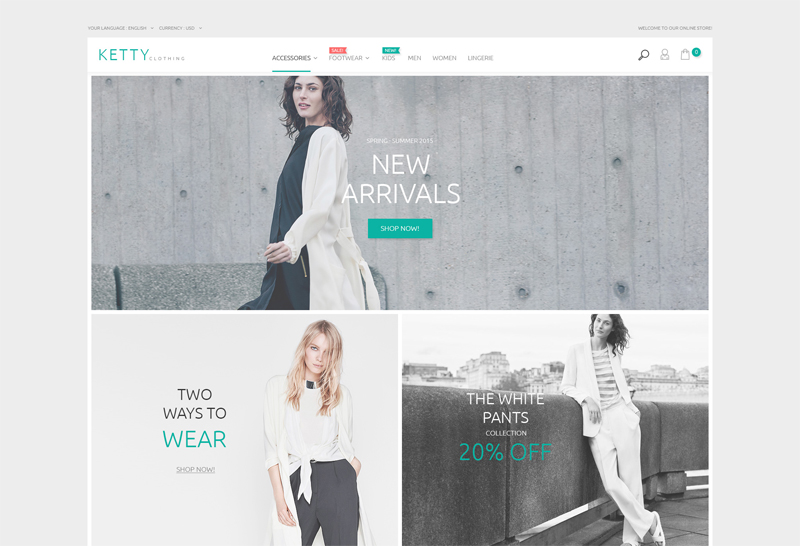 These are only a few themes that you can get. TemplateMonster's gallery includes over 50,000 themes for various web platforms and purposes. Go and check it out.
If you don't want to wait! You can buy a WordPress theme right away! You can get great themes from TemplateMonster with 10% discount! Choose from more than 50k beautiful designs. Don't miss your chance. Just apply promo-code wq2aw5sr5s030x7pcxpifmm4o to TemplateMonster.com
Best luck!
Latest posts by Artem Pavlov
(see all)