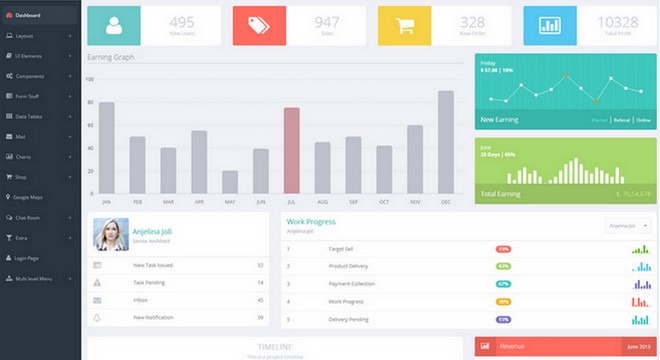 Being a developer doesn't only mean building unique and creative websites for users, you also need to focus on maximizing clients' ability to administer websites on their own.
A majority of our clients have little to no experience in development, which makes it all the more important to create sites that are not only interactive and fully-functional but also easy to use and maintain.
You may encounter a client who doesn't know anything about WordPress, and obviously you can't leave them alone to deal with it.
Also, if your client is unable to understand anything in the WordPress website you've developed; he would contact you regarding the same and probably eat up a lot of your time and effort.
So What Can You Do? How Can You Save Yourself From All The Pain?
Well, simply by providing your clients a more perceptive dashboard! A descriptive and interactive dashboard can not only help your clients understand the features of WordPress better, but also allow them to make changes according their specifications.
The dashboard area may seem overwhelming for your clients since it includes only jargons and are less managed. Enhancing the backend of the websites will enhance your clients' satisfaction and lessen the support requests you will receive from your clients.
Understanding the importance of perceptive dashboard and latest WordPress trends, we have pulled together top 3 ways to help you improve the backend of your WordPress websites.
Organize Your Client's Dashboard Prior Delivery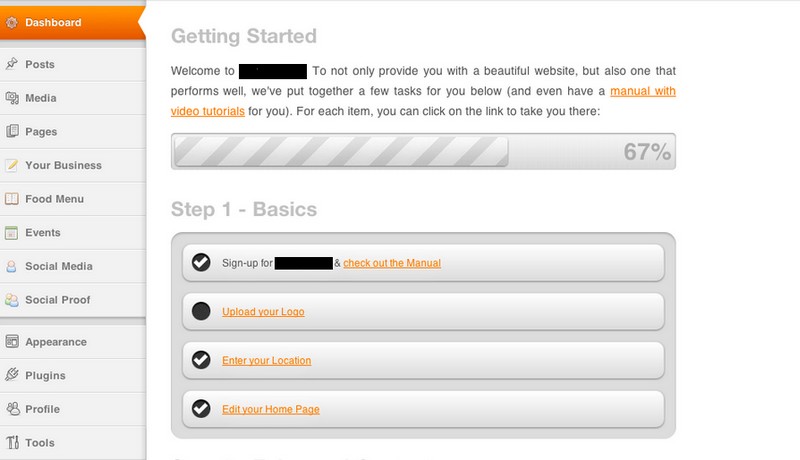 You probably be looking to deliver the project to your client once you are done making all the required changes. Though it may seem easy to just hand over the project to them and allow them to figure out everything on their own, it can be extremely beneficial for the client as well as the developer to configure the dashboard and place only the required tools. The simplest way would be to hide away the unnecessary tools and write it down in their profile completely about the details. In addition, you can also choose a particular color scheme to entice the client and make it easier for them to try their hands at different tools to understand them better.
Who Would Be Using The Dashboard?
There are various ways of approaching WordPress dashboard. The first step would be to analyze who all would be having an access to the backend of the website. Also, which areas they will be using. You wouldn't want to confuse your clients and other members of the website with unnecessary options.
It's actually very necessary to be transparent with your clients about the modifications you are making and the main reason behind those modifications, and to ensure that you don't leave your client hanging in the middle without acknowledging their requirements and specifications. As an instance, you can add custom post types to separate your content. There are many plugins available to add custom post types in the dashboard. One such plugin is "Types Plugin".
Introduce Your Client To Dashboard Help

A majority of web developers generally overlook the importance of introducing Contextual Help feature to their clients. You can find a help button right next to Screen Options in the corner of every page. Introduce this help to your client and convince them to utilize it since it comprises a lot of useful details on how to use WordPress features and other options.
A Little Training Wouldn't Hurt
Providing a little training to your client before handing over the project would only save you from consistent support requests from your clients. As a matter of fact, WordPress dashboard is quite discerning in itself, but the most proficient way of aiding your clients is to help them understand it in an easy way. Providing in-depth training may be time-consuming but it saves you from all the hard work you may have to do after handing over the website to your clients.
Take this opportunity to help them learn a bit about WordPress and solve their problem once and for all. As an instance, you can make them understand about plugins and widgets and where to find them. Just a brief information will not only satisfy your client's requirements but also help you build a long-term relationship with them.
You should probably offer free of cost support to your client. Apparently you wouldn't want to spend a lot of your time on it, and especially if your client isn't even trying to use the resources you have provided. However, using the above-mentioned ways ought to make WordPress learning less overwhelming.
Author Biography
Rachael Wright is a passionate blogger, she is associated with EssayOnTime. She has been blogging since 2008 and loves to write about blogging, SEO, make money online and technology. Follow EssayOnTime on Facebook.
Latest posts by Artem Pavlov
(see all)