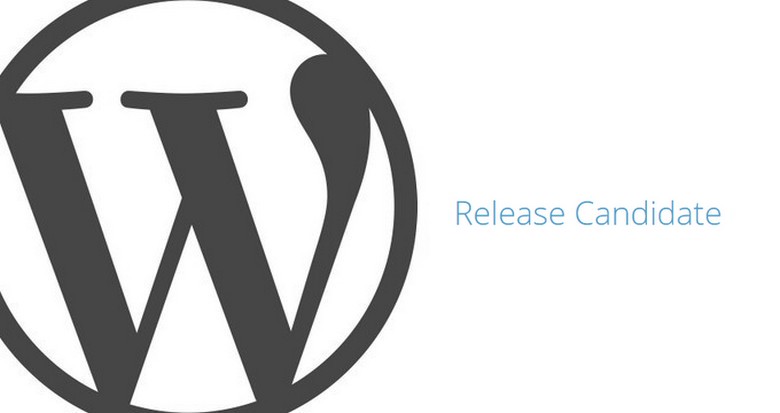 The release candidate for WordPress 4.2 is now available.
The release of WordPress 4.2 is scheduled for Wednesday, April 22, and we all hope that the release goes as planned. In the meantime, you can test and try the first release candidate for WordPress 4.2.
We previously written about all 4 betas and presented news and upcoming features in 4.2. And we all looking forward to install and take part in the new version of WordPress, right?
Now the first RC is available to install. Usually, a second RC is released to ensure that everything works 100 percent. We'll see how the RC 1 works.
For those of you who do not know what release candidate stands for here is an informative but brief description from Wiktionary:
A version of a program that is nearly ready for release but may still have a few bugs; the status between beta version and release version.
In WordPress 4.2 Release Candidate, it has been made no less than 140 changes since the release of Beta 4 a week and a half ago.  Which is a lot of changes in such a short time.
On the WordPress blog, you can read about the WordPress 4.2 Release Candidate:
RC means we think we're done, but with millions of users and thousands of plugins and themes, it's possible we've missed something. We need your help to get there. If you haven't tested 4.2 yet, now is the time! To test WordPress 4.2 RC1, you need to install the WordPress Beta Tester plugin or you can download the release candidate here (zip).
If you want to find out what's new and coming in version 4.2, check out our Beta 1, Beta 2, Beta 3, and Beta 4 blog posts.
To all developers: Test your plugins and themes against WordPress 4.2 and update your plugin's Tested up to version in the readme to 4.2 before next week. If you find compatibility problems or bugs, post them to the support forum so the team can figure those out before the final release.
If you have tested the previous beta versions and maybe even the RC, what do you think of the new features in WordPress 4.2? Are there features that are not included in this version which you would like to see in future releases? I would love to hear your opinion.
Latest posts by Artem Pavlov
(see all)