WordPress is regarded as one of the most useful PHP based and open source blogging platform, which makes it very much simple for people to work on it including the technical and non technical people. The core of this platform doesn't contain any complex and intricate features; however, these can be added as per your needs and requirements. Besides, it is also known for being the best in terms of performance and adaptability.
Though this platform is simple and away from complexities, but when it comes to working with new blogs, you are supposed to have some idea especially while dealing and using a number of WordPress plugins for your blogs. Although you may not need the plugins right away the moment you start any blog as these are required when you settle down with your new blog. However, you still have the option of adding them and using them for different purposes as well in your newly designed blog. The below are certain guidelines when it comes to using the WordPress based plugins over a new blog, let's check them out:
Check your needs
Before installing the WordPress plugins over your new blog, you simply need to know the functionality you need. If you simply install any plugin, which is practically useless it can hamper the download speed of your blog and can even create a kind of conflicts with the other plugins. Hence it is important to be exact in your choices.
Once you get to see the final vision of the WordPress template enrichment and have jotted down your exact requirements, you are then supposed to move to the next step of choosing the plugins for your new blog. The best place to get them is over the official site of WordPress, wherein you can find countless tested and high quality plugins backed by General Public License (GPL). In fact, choosing plugins needs a better elaboration, which we will deal separately.
Choosing the right plugins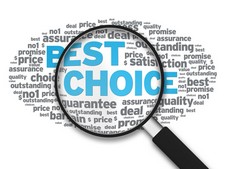 The best way to choose the plugins is to have a very clear cut understanding about your requirements. Once you do that you are then supposed to check a number of plugins over the WordPress official directory wherein you can find loads of information.
As per estimate, there are more than 20,000 tested plugins over WordPress. The official page of WP would give you description about the plugin, along with installation instructions, stats, developer's support, the rating, which the plugin has from users, the last update info, details of the people who have developed the same, etc. Make sure you study all these things at length and features discussed here would help you in choosing the right plugin for your new blog.
Check with the plugin author's homepage
Visiting the homepage of the author of your chosen plugin can help you in giving the insight about the same. Here you can find the update time and activity of different visitors. If you see the site attracting loads of followers this means the particular page gives loads of update on a regular basis, which is actually a good sign.
Make sure you check the number of times the plugins are updated. In order to see further details, you need to simply press over the plugin name and check the option- Add New wherein you can find all these details. Lastly, don't forget to check the rating of the plugin, which comes in one to five star rating. If you find the rating more than 3 stars then it can be considered as a positive sign to choose the plugin, which means it is of good quality and be a worthy tool for your blog.
Compare the different 'Best Plugin' lists
There are loads of WordPress plugins, which are very much useful for bloggers of different backgrounds and niche area. Over the web, you can find a number of top and best lists, discussing various features, positive and negative sides of these plugins. Make sure you compare these lists with one another and end up finding some of the best WordPress plugins for your blog with highest ratings in different posts and articles. This comparison or analysis would help you to choose some of the best plugins for your new blog, which at the end of the day would empower your site with additional features.
Final word
A number of WordPress plugins available for blogs and sites simply help a lot in improving the performance and productivity of bloggers. These can help you in making things smooth and effective for bloggers over their newly established blogs. All you need to do is to choose the right kind of plugins and empower your new blog. The above guidelines can help you in this.
About the author:
Brianne Walter is a freelance journalist who has been writing about mobile technology, customer relationship management and women's health for more than a decade. These days she is busy to contributes on seomorpheus.
Latest posts by Artem Pavlov
(see all)