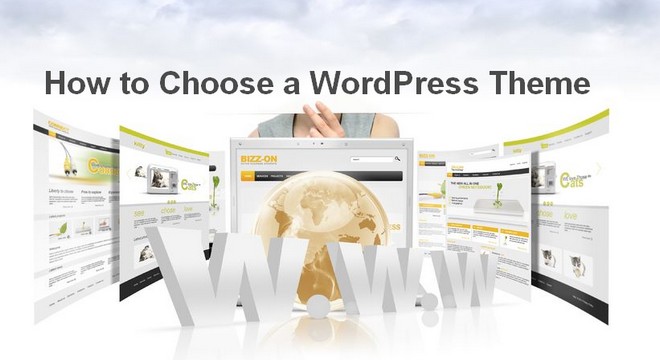 The Internet is a very competitive world for those who really want to reach their audience. Therefore, whether you are an artist, a businessperson, or a journalist, your blog must communicate your ideas in the most accurate way.
The wide range of WordPress themes should help you realize your objective, provided that you choose the right theme for your specific purposes.
On your way to determine which theme to use, take into account the following factors.
The type and purpose of your website
Naturally, the most important aspect determining your choice of a WordPress theme is the aim and type of your project. Is it going to be a blog or a website? What kind of content do you want to post on it? If you need a business website, is it going to offer e-commerce services or be more of an informative site about your company, directing your readers towards it?
Within the wide range of themes, many are suited for these specific purposes and so a good choice for your e-commerce website would be the responsive Boemia theme while Circumference Lite or Libra will work better for corporate sites. But as your needs are much more complex than determining the kind of your project, choose the right theme involves taking into account many more questions than just following WP thematic descriptions.
Boemia WP Theme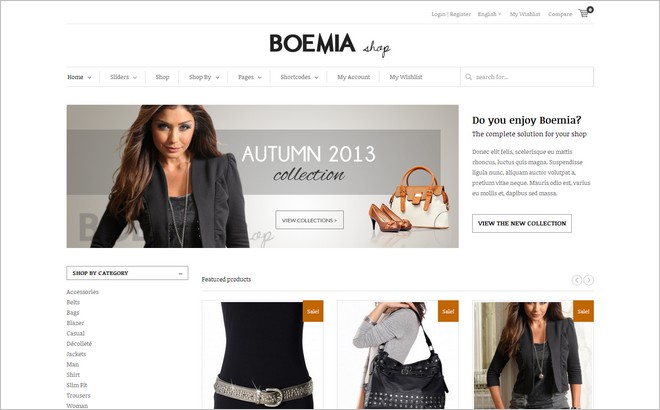 Libra WP Theme
The optimal text-picture ratio
Most of the WP themes fall into more categories than the business vs. personal site distinction. Specific themes are designed for portfolios, photography websites, journals and journalist blogs but it is the business websites which pose most problems in terms of determining the right balance between the textual and visual content. Choose your theme depending on what your company offers.
Opt for the more picture-packed designs if you sell particular products or focus on the social sector, and use bigger pictures where one type of product is offered rather than a range of goods of various categories. The general rule, however, is to maintain good proportions between the textual and visual content. In service-based business, avoid using the text-only designs. They might look more professional but images are a crucial part of your marketing strategy so do not limit them too much.
Functionality
In the age of mobile Internet, responsive themes are a must for profit seeking business owners. Especially e-commerce websites and news blogs require this function so make sure it tops your list of criteria while choose a theme. Another essential point for consideration is what plugins or options will benefit your users' experience. For example, as an owner of a tourist agency's website, you may want to provide a side calendar, but the same option would be irrelevant for creating a portfolio or a representative company website.
By the same token, a hidden menu bar may be annoying if your website is going to have many sub pages but it is a good solution if you decide to rely on simplicity and minimalism. Before downloading a theme, check its compatibility with plugins you are going to use so that you can add a Google Maps or Street View plugin to your local business website theme or a shopping cart plugin to your e-commerce project. Finally, avoid overpaying and view all the available free themes before deciding on a premium one.
Your users' browsers
Whether you are creating a blog or a website for a local, international or a foreign country's audience, you should check a theme's compatibility with the browsers your visitors are
most likely to use. If you already run your own website or blog and only want to refresh it with a new theme, check your visitor statistics to see which browsers are most used by them. Although the majority of WP themes are compatible with the most widely used browsers, checking this feature beforehand saves your time and prevents the need for programming corrections.
Layout, navigation and colors
Functionality does not only boil down to plugins and clickable options available in particular themes. After all, what influences us most is the visual aspect of the site so your choice of patterns, colors and layout are as important as your content. Pay attention to what other colors apart from the default ones are available in the themes. In terms of layout and navigation, ensure that your preferred theme allows to place the most vital buttons where they are most visible.
If you use a lot of textual content, choose a theme which will structure it conveniently for the reader, for example in blocks like Briks does it. PaperCuts and Hueman are good themes for news blogs because they display many sections combining pictures and text simultaneously. Finally, do your own research on the Web and analyze the most appealing sites of your category in terms of their content arrangement and layout.
Briks Responsive Theme
Hueman WP Theme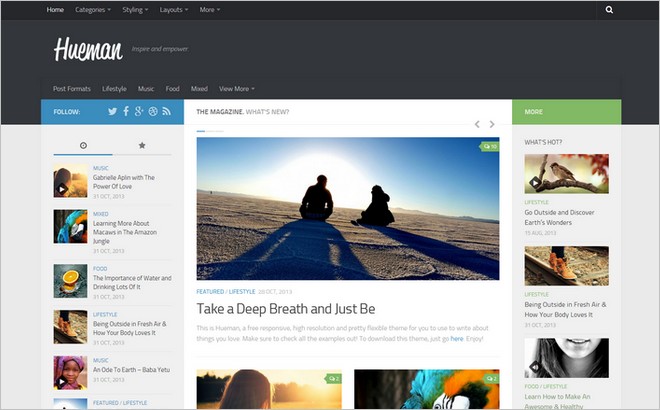 To sum up, choosing your ideal WordPress theme is a more complex task than it may seem but following the above suggestions should help you select the perfect one for your needs. Once you have decided what kind of website or blog you need to create, assess the available themes in terms of the proportions of text to image and the options they implement.
Also, it is worth making sure your theme is perfectly compatible with the particular browser your visitors use and with plugins you may need in the future.
Finally, do not be afraid to trust your instincts while choose layout and colors suiting your particular purpose but take a lot at various websites of similar type to yours to see what works best in practice.
Author bio:
Yvonne Wells works as a Web content specialist for EduInfo.co.uk and BizDb. Her primary interests are Web design and technology, online marketing and business development. You can get in touch with her at Facebook, Twitter and Google+.
Latest posts by Artem Pavlov
(see all)