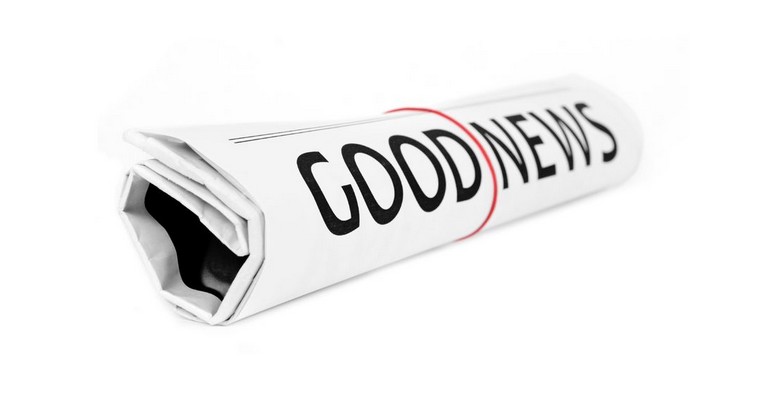 WordPress is a house with many doors that opens to completely different industries, but, interconnected.
Ecommerce websites are the most business generating online platforms. Online stores earn more than offline businesses. It is secure. It is on the fingertips. It is a new trend of the era and benefiting numerous entrepreneurs.
There are many content management systems & carts fully focusing on e-commerce includes Magento, WooCommerce, OpenCart, Zencart, Shopify and more.
WooCommerce is the leading platform in the e-commerce industry. In the world of online selling rostrum, WooCommerce is used by top-notch businesses due to its reliability and maintained structure. It is a product of Woothemes who now are a part of Automattic, the makers of WordPress.
There are several WordPress blogs writing about e-commerce this week. We follow the flow and focused on online stores in our roundup. You will see the diversity of articles with online commerce tribunes in our weekly WordPress roundup #23.
Factors That Matters In Selling Online
For an online store, there are several aspects to be taken care by the store owner. The most important crux is security. In the online businesses, security for payments and cart system is a must. Any harm to payment module can be dangerous for both, the consumer and the retailer.
Immad Khan discusses the FFF model of online customer behavior. He briefs the three important notes i.e. security, privacy, and trust & trustworthiness. He said:
"Online selling is not a piece of cake. You need to have a lot of information on the hows and whys of customer behavior. You need to understand the depths of your products and the niche market that you will be operating in. To make things easier for yourself, consider having some basic technological information about the store too. This will help you in covering any unwelcoming circumstances."
If you owns an online business or planning to start one, do not miss the 3 factors that can build or break your online store.
Pro-Tips To Grow Ecommerce Email List
E-commerce business would not grow on word of mouth or offline marketing. The digital world is evolving. Andrew Hudson is the expert in generating email lists. He designs emails for EmailChopper. Andrew discussed the 10 points to extend your list for your e-commerce store. The benefits of growing lists help in business growth.
"It has been researched that 91% readers check their mail on a daily basis, which is why it is important for the service providers to put forward their best creativity to grow the subscribers' list. An updated email from any E-commerce website can keep the people interested in checking out its new services," Andrew briefed.
When it comes to building the a list, Andrew shared the unbeatable tips to grow ecommerce email subscribers.
Secure Your WooCommerce Store
Popularity comes with a payment. It doesn't necessarily have to be money. WooCommerce caters the 20% online stores in the world and leading among all platforms. Being one of the strong stems of WordPress tree, WooCommerce is on high-risk when it comes to securing an online store.
To every problem, there is a solution. Ahsan Parwez is a maestro in WordPress community. He never ceases to inspire us with his expert vision in writing the guides on WordPress queries. Recently, Ahsan posted 13 security tips for WooCommerce stores.
Ahsan explained, "For many, WooCommerce is used to create entry-level online shops. According to BuiltWith stats, WooCommerce holds almost 20% of the market share. As the rule goes: the higher the market share, the bigger the chances of getting hacked. Therefore, it is essential to harden the security measures of WooCommerce stores."
With that point in mind helps you in building a fully secured online store with WooCommerce. With these pro tips, you can be worry-less about your e-commerce store.
Help Others With Your Knowledge
When you are an expert in any field, you can share it with others. The facility of the internet gives you the opportunity to increase your audience. Posting on the internet doesn't charge you, but, it can pay you.
Chris Lema is the maverick in encountering ideas for online users. Lema gives you a road to drive, but, the speed is in your control. When it comes to sharing your expert voice with others, he said, "I also know that what is easy for me may be hard for someone else. You can't discount things simply because you mastered them quickly."
"Here's the truth, as I see it: Today everything is different. You can use your phone to record video. You can upload it to YouTube. You can embed that video on a WordPress site, and you can start collecting money – without writing any code or learning anything technical." He added while talking about the ease and opportunities in today's world.
Read the simple way to create your online courses easily by Chris Lema.
Useful Tutorials:
Product Reviews:
WordPress Resources:
WordPress Giveaways:
Podcasts:
Ending Notes
Today we focused on e-commerce related articles covering mostly security and list building for the online businesses. The articles covered in today's roundup are written by mavens of WordPress industry. We dedicate the roundup to e-commerce industry and looking forward to seeing responses from the online store owners.
Latest posts by SYED WASEEM ABBAS
(see all)