Another new week has passed and it is time to summarize the week's events. We keep constantly an eye on what happens in the WordPress community. We are very grateful for all the tips you guys sending to us. Please continue to submit all conceivable tips on WordPress to us. Everything WordPress related such as tips, articles, themes, plugins, tutorials and more is very welcome.
One of this week's big topic of conversation is, of course, Calypso! You've probably heard of, or read about it on a lot of blogs that Automattic revealed the New WordPress.com and their official WordPress.com Mac app few days ago. Which has been reflected in numerous articles around the web with overall positive reactions.
More news on the menu is the first WordPress 4.4 Release Candidate is now released. Which means that the major release WordPress 4.4 is one step closer to be released. Tuesday, December 8 is the day WordPress 4.4 is scheduled to be distributed, but there is still some bug testing left to do and to check everything work as it should.
Let's take a closer look at the week's events. Here is our Weekly WordPress Roundup #32.
Calypso
Introducing The New WordPress.com and an open source WordPress.com Mac app! Calypso is the new WordPress front-end. A redesign of the WordPress dashboard using a single-page web application, powered by the WordPress.com REST API. Calypso is built for reading, writing, and managing all of your WordPress sites in one place. It's built with JavaScript – a very light node plus express server, React.js, Flux, wpcom.js, and many other libraries on the front-end. And now it's open source on GitHub.
Here is a guided tour of the new WordPress.com
Automattic also released a WordPress.com desktop app for Mac that lets you manage all your WordPress.com and Jetpack-enabled sites in one place. You can use the desktop app to focus on your content and design with no other browser tabs to distract you. The app is powered by the same technology that runs WordPress.com. What's your experience with Calypso?
WordPress 4.4 Release Candidate
"The release candidate for WordPress 4.4 is now available.
RC means we think we're done, but with millions of users and thousands of plugins and themes, it's possible we've missed something. We hope to ship WordPress 4.4 on Tuesday, December 8, but we need your help to get there."
This could be read yesterday on the WordPress blog yesterday – WordPress 4.4 Release Candidate.
We're now one step closer to the release of WordPress 4.4 since the first release candidate is now available for download. And as you probably know it's not recommended using Beta or RC versions on your regular WordPress website but instead you should be using any kind of WordPress test environment. If you are interested in testing WordPress 4.4 RC1, you can use the WordPress Beta Tester plugin or you can download the release candidate.
So why not check out all the new features included in WordPress 4.4? Please report any bugs to the Alpha / Beta support forum. If everything goes as planned, we can look forward to WordPress 4.4 in the coming weeks. Which we all look forward to, right?
Black Friday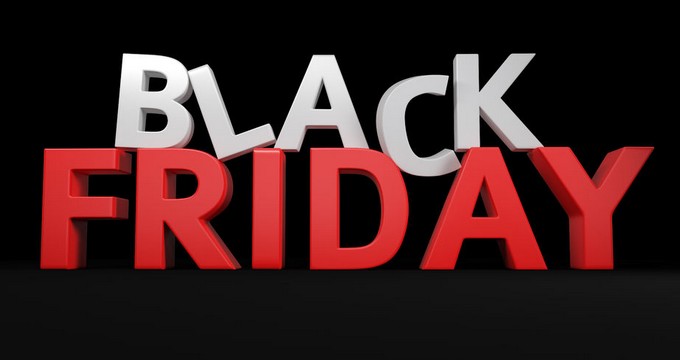 Black Friday is the day following Thanksgiving Day in the United States and has become one of the biggest shopping days of the year when retailers knock prices to kick-start the gift-buying season.
Black Friday sales have begun and it´s absolutely the best time of the year to purchase products at very reduced prices. We who like, use and work with WordPress can do real bargains when it evolves WordPress themes, plugins, club membership, hosting and more during Black Friday, Thanksgiving, and Cyber Monday.
We at WP Daily Themes have listed a huge collection of the best holidays deal – Black Friday & Cyber Monday WordPress Offers 2015 and I recommend you to take the opportunity to purchase the products you want or need this weekend before the sale is over. I personally have already bought some products at half price which I'm really happy with. What is your best Black Friday purchases?
Useful Tutorials:
WordPress Resources:
Product Reviews:
WordPress Giveaways:
Podcasts:
Ending Notes:
This was this week's roundup from WP Daily Themes and I hope you enjoy and can take advantage of this week's tip from the WordPress community. I hope you have a really great weekend and don't forget to make the best purchases this year under the big Black Friday to Cyber Monday sales. See you soon.
Latest posts by Artem Pavlov
(see all)