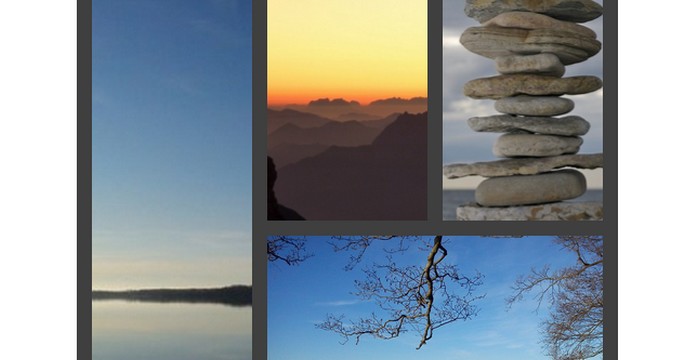 Do you use a lot of images on your WordPress blog and web page? But you don't like the built-in gallery feature in WordPress! Which is not the best option (my opinion) if you want to create attractive galleries and photo collages.
Today I show you how to create responsive super cool image collages for your posts and pages in WordPress.
There are many plugins you can use for this purpose, but today I combine two plugins for best results.
I use the Easy Image Collage plugin that include a lot of elegant image collages templates. Plus I use Lightbox that is a simple and easy-to-use plugin to display images in a beautiful lightbox style. I show you how to setting up the plugins and create cool images collages for your website.
Install the plugins
First thing you need to do is install and activate the Easy Image Collage and Lightbox plugins.
Go to your plugin tab, add new, search plugins and install and activate Easy Image Collage by Bootstrapped Ventures and Lightbox by Huge-IT.
Once the plugins is activated go to your settings tab and click Easy Image Collage. In the Easy Image Collage settings you can specify border width, border color, Lightbox on or off, custom code, export/import options and restore default options. Make your choices.
Go to the tab Huge IT Lightbox and click Lightbox. In the General options page you have a few options to optimize the plugin. You can choose Lighbox style, transition type, opening speed, closing speed and show title. Make your choices.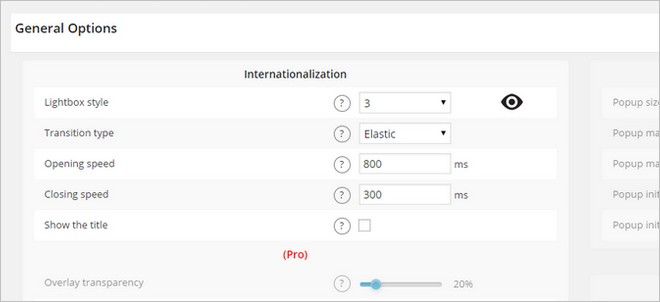 Create Beautiful Image Collages
Now, let us to be a little creative. Create a new post or page. I choose a new post. As you can see, you now have a new button in the editor – Add Image Collage. Select where you want to insert a collage in your post or page and click the button.
In the next step you can choose from many pre-defined templates. Pick the layout you like (you can always change back if you are not satisfied) and click on each box to insert images.
When your layout is filled with images, click finish.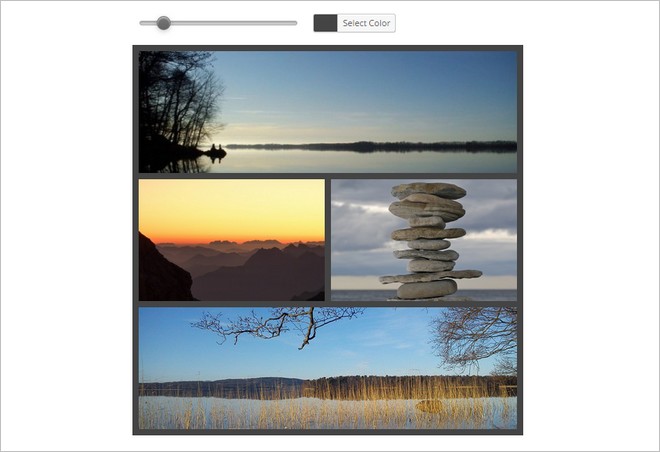 You photo collage is ready to be published if you are satisfied. Otherwise select – Click to edit to change the layout or images.
Since you have already activated the Lighbox plugin you can see that the images will open nicely in a lightbox view. My first picture collages turned out like this. Pretty awesome, right? To be honest, I sat for a while and tested numerous layout because it was really fun.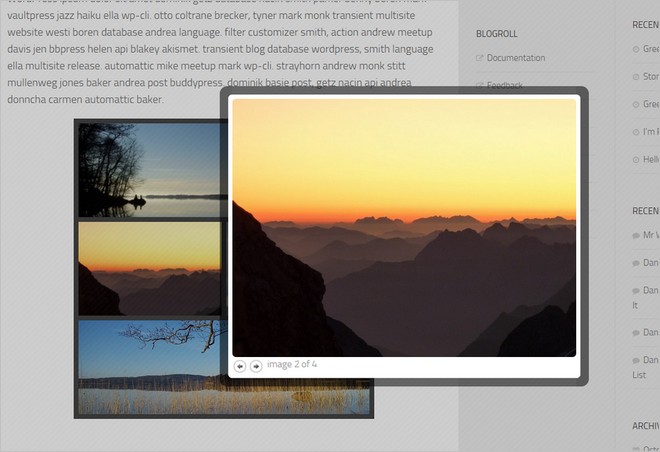 For more help, I include also two video introductions.
Easy Image Collage
Lightbox
Conclusion
I think that the final result was really great. It was simple to create professional and attractive collages. Both plugins are very easy-to-use and anyone can use them without any problems. You don't need to be a pro. Anyone can use these plugins. If you want to display image collages in a unique and beautiful way, these plugins can be a great alternative.
I hope this article helped you to create beautiful image collages in WordPress.
Latest posts by Artem Pavlov
(see all)