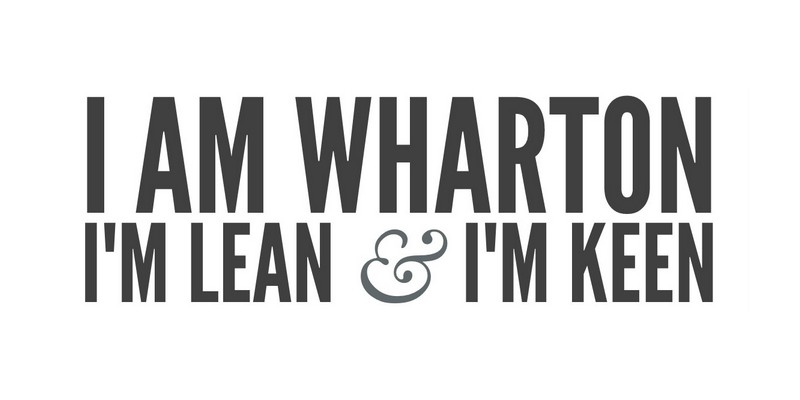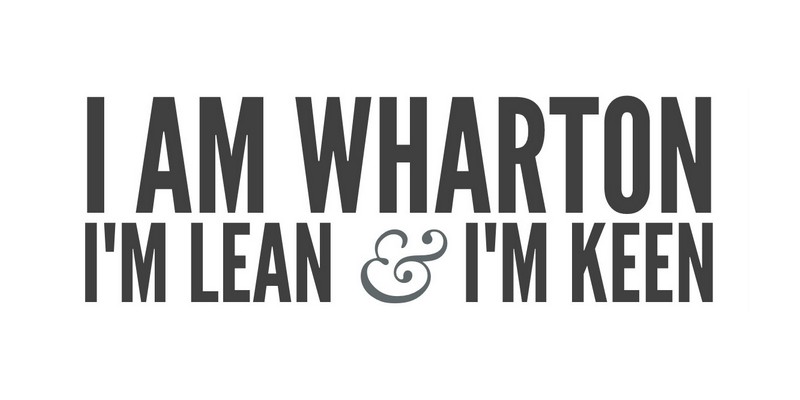 Free or Premium WordPress themes? Hard to choose? Let's say that right now, and a few weeks ahead the choice is simple! Let me explain.
Surely you are aware or have heard of ThemeForest, right? One of the largest and leading  marketplace for premium website templates, including themes for WordPress.
Let us tie together these two things, WordPress themes and ThemeForest. In addition to the thousands of awesome WordPress themes, available at ThemeForest they have something called:
Free File of the Month!
Every month ThemeForest giving away premium items for free.
This month ThemeForest have a great looking WordPress Theme available for download, no charge. Let me introduce Wharton.
Wharton is lightweight, simple yet big and bold theme for WordPress
This is really my kind of WordPress theme. A bold one-column theme with attractive look and feel. Wharton is a blog theme, as you can undoubtedly present your articles in a stylish and compelling way. You can additionally use the theme as a photo blog, show videos, quotes, audio, or simply sharing your thoughts.
Normally, a regular license costs $39 to purchase, but during the month of August 2015 can you as a registered user (free of course) download Wharton and create an attractive and great looking website to stand out from the crowd.
I took Wharton for a test run in my test environment and I must admit I fancy how easy it was to customize and modify the theme via the Customizer to suit my needs. There are numerous features to customize, such as General settings, fonts, colors, menus, widgets and much more.
Let's take a look at Wharton customizable features
Wharton includes a lot of features, and all are available and customizable through the customizer for easy management.
This is a theme perfect for the presentation of images in every conceivable form. Full width, header background, control opacity, position your header background image and more. There are great methods to display header images and customize them to look really fashionable. Here are some ways to show off and present your latest work and images.
Make use of a full-width header image
If you like full-screen images, then this is the theme that will advantageously meet your needs perfectly. Highlight your best shots, or simply display your brand into a full-screen-width glory.
Control your header background color
With Wharton, it's a piece of cake to tweak your great looking images. Give it a stronger and more colorful background. Maybe not green goes with blue so tweak with black and pink colors. You can do this right from the post editor using a color picker, neat right!
Choose the grade of opacity you want for your images
Another striking feature is that you can decide what level of opacity you want to use for your header images. If you require a bold bright image, no problem give it 100% opacity. Perhaps something more subtle, no problem, give it a 5% opacity. This is a surprisingly neat effect for image optimization.
Homepage and 404 Page Slab Text Typography
Wharton comes with beautiful bold Slab text typography and comprises options for changing fonts and there are dozens to choose from. You customize and make changes as I mentioned earlier using the WordPress Customizer.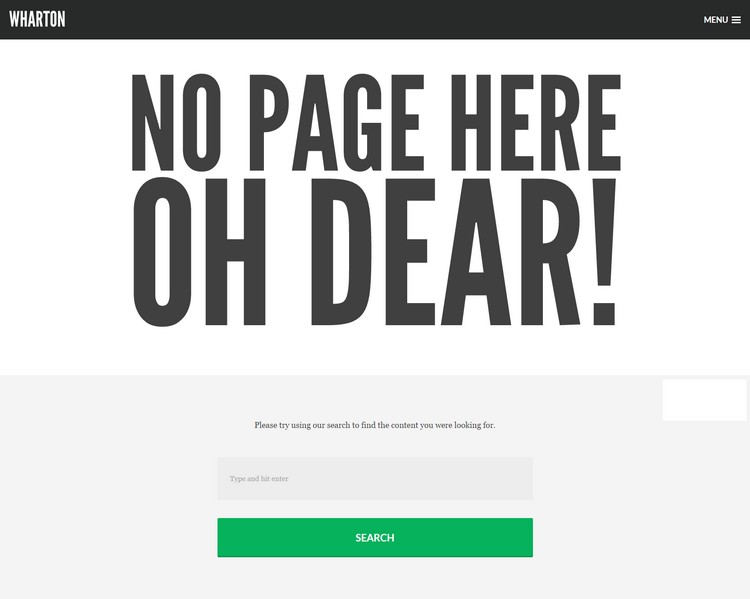 If your website can't display a page or article or a user try to reach a non-existent page on your site a 404 page usually appears. Ordinarily, they don't look that attractive, Wharton is an exception. Check out the cool 404 page included in the theme right here.
All post formats supported
Post Formats is a theme feature and is a piece of meta information that can be used by a theme to customize its presentation of a post. Wharton supports all post formats such as Aside, audio, video, gallery, image, status, chat, link, quote, standard.
A bunch of lovely shortcodes
Wharton includes a bunch of shortcodes. So it's very easy to create beautiful lists, display status message, attractive buttons, social icons, tabs, columns and much more.
Check out how my website turned out with Wharton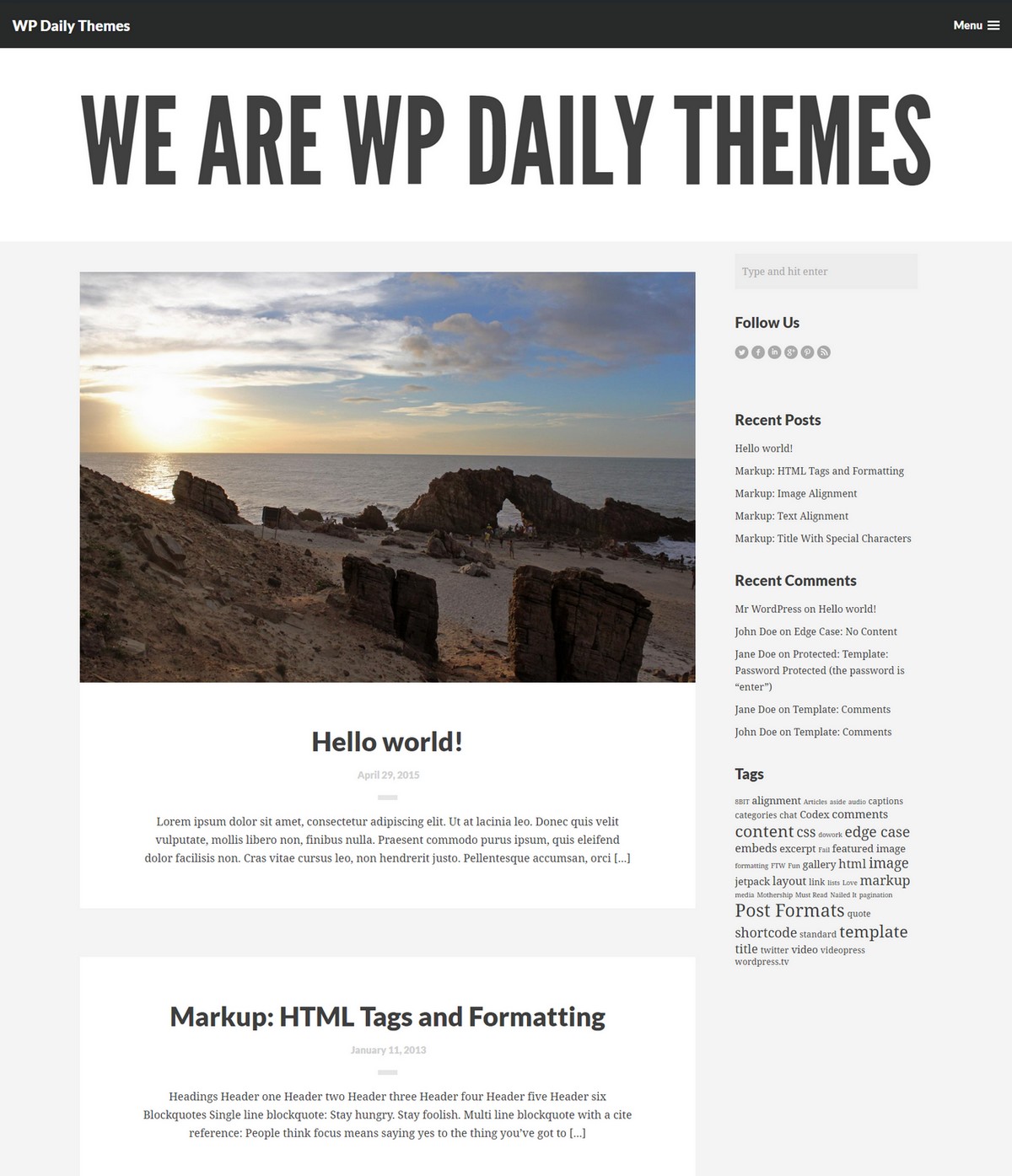 More key features included in Wharton:
Fully fluid and responsive design

Child theme supplied
Unlimited Color Options
Minified JavaScript files for increased performance
White/Black social icons
Control excerpt length on blog
Contact 7 Form support and styling built-in
Localisation support with provided .mo and .po files
Extensive documentation
Plus much more ..
Wrapping up
Wharton is a surprisingly great looking WordPress theme with a number of great features to customize the look, feel and layout to design an awesome online presence with. I managed to build a website with a beautiful bold look that I'm really pleased with without running into any difficulties.
One feature I like is the full-screen header that creates a striking first impression. I also thought that it was very easy to customize all of the features through the customizer. This is really my kind of WordPress theme and I can honestly recommend Wharton for all who like these kinds of themes.
Grab Wharton today
Wharton is August's free File of the month from ThemeForest and you can only download this theme free of charge for a limited time. Wharton regular license usually cost $39 to purchase. Through a simple registration process, you can grab your copy of the Wharton before it is too late and the time limit expired.
Latest posts by Artem Pavlov
(see all)