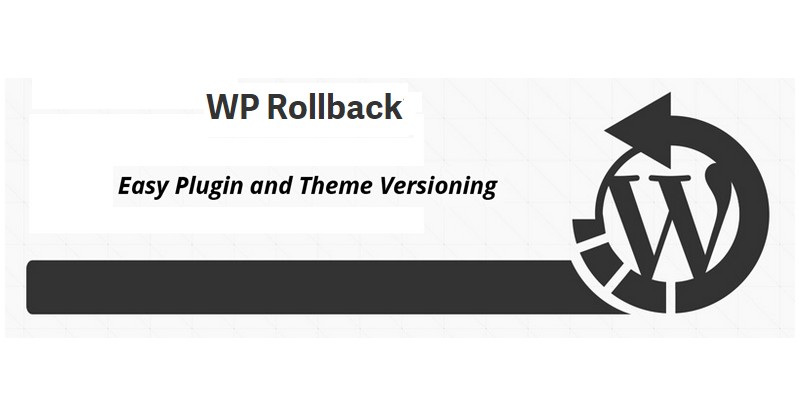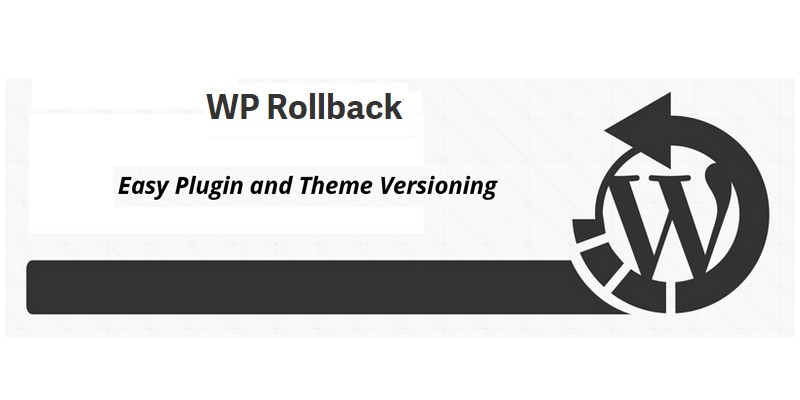 If you work with or just use WordPress in your job or on your website, I guess you occasionally wanted to revert a plugin or theme when something went wrong! I think you will recognize the scenario, right?
When an update or something unexpected and unwanted happen, wouldn't it be great to be able to return to a previous version that worked so well?
Wouldn't be a really awesome and useful feature?
There is no built-in feature in WordPress to roll back a theme or plugin. The only similar solution is post revisions as backup copies of your post and each time you click Save Draft or Update, a revision is saved.
The folks at WordImpress wanted to create a new concept and tool to be able to "rollback" a theme or plugin. Simply put, to easily rollback previous (or newer) version without any manual actions.
The work resulted in a WordPress plugin – WP Rollback
WP Rollback is a free plugin you can download from the WordPress plugin directory. The plugin is very easy to use and with a few clicks, you can go back or forward to different versions of themes and plugins installed from WordPress.org.
Although it seems easy to use the plugin as a kind of backup solution. It's not what is meant to be.
Another important consideration before you start using the plugin is to always make sure you first tested the rollback on a test or development site prior to using WP Rollback on a live site.
How to Roll Back WordPress Themes & Plugins with WP Rollback
Let's take a closer look at how you can use WP Rollback on your WordPress site!
The first thing you need to do is install the WP Rollback plugin.
Automatic install of WP Rollback:
Login to your WordPress dashboard.
Navigate to the Plugins menu and click Add New.
In the search field type "WP Rollback" and click Search Plugins.
Once you found WP Rollback, simply click "Install Now"
When WP Rollback is installed, it adds a rollback link for each plugin and themes installed from WordPress.org.
If you click on the Rollback link for plugins or themes the user is taken to a screen where he can select from a list of previous versions or update to newer ones.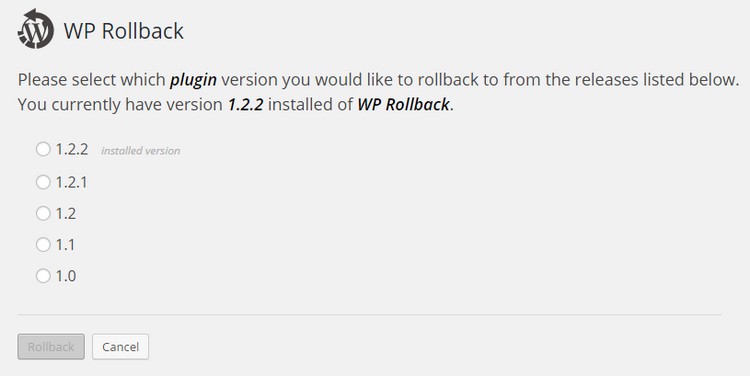 Choose which version you want to revert to or update to a newer version if it's in the list.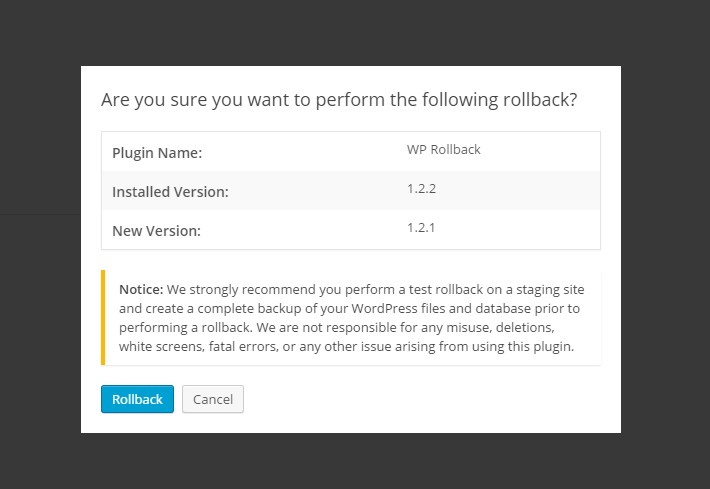 Confirm and hit the Rollback button.

Your choice of an up or downgrade is in process.
That's basically it all! Convenient, right?
If you like more details, check out this video how the WP Rollback plugin works.
Support is available at WordPress.org support forum. If you ran into any problem or just want to read the documentation you can do it on the plugin Github Wiki.
For all of you Swedish folks out there who want to use a Swedish translation! I have translated the WP Rollback to Swedish and the Swedish language files are bundled in the plugin.
Wrapping up
In my opinion, WP Rollback is a really great solution to rollback or roll forward your WordPress plugin or themes versions if something unpredictable or unwanted happens. WP Rollback is simple to use and you don't need any extensive knowledge to manage the plugin. Just click on the Rollback link, select the version and click the Rollback button. You're done.
I believe it's possible to develop the plugin further and if you read Matthew Cromwell presentation of WP Rollback you understand that there might be some new things coming down the pipe such as support for rolling back Core! We follow the development with excitement.
Latest posts by Artem Pavlov
(see all)