Anybody who knows even a tiny bit about how WordPress works can start using it right away. In fact, you don't really need to know anything all. That's the beauty of it. As the largest self-hosted blogging platform in the world, WordPress focuses on simplicity of use on the backend, user experience on the frontend, and rallies around the entire WordPress community. What started out as a handful of coders looking to enhance the written word has now become a sensational content management system used on millions of websites worldwide.
Whether you are brand new to WordPress or an experienced developer looking to hone your skills, it is always nice to know where to find some extra help. Fortunately, there are plenty of WordPress resources that can get your website up and running in no time, teach you the latest techniques in the coding world, keep you up to date on the next best thing to hit the WordPress community, or even just provide some useful tips and tricks to make your life a whole lot easier.
Today we will take a look at some of the most reliable WordPress resources the Internet has to offer in 2022. Some are free to be used by all and some offer more structured and high-quality information and thus require payment. The good news is, no matter your budget, there is something available for everyone.
Here WordPress news and headlines from around the web are gathered in one convenient spot. Listing the hottest blog posts and articles found on the Internet today, this site makes it easy to access the information you are interested in. Simply click on the link and Alltop redirects you to the website you are looking for.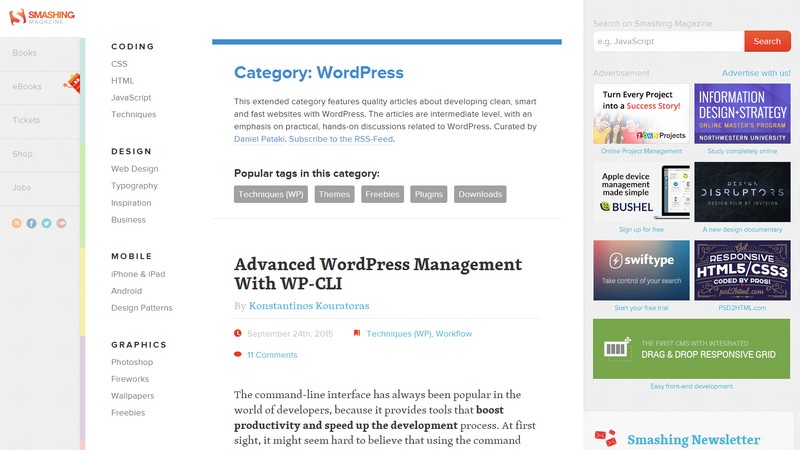 With new posts added monthly, and a huge catalog for you to scroll through, Smashing Magazine has long been a source for high quality, well researched, and in-depth information. Popular tags such as WordPress essentials, techniques, plugins, and themes lends variety to every WordPress enthusiast. There is even a section for CSS/Javascript/HTML coding and web design.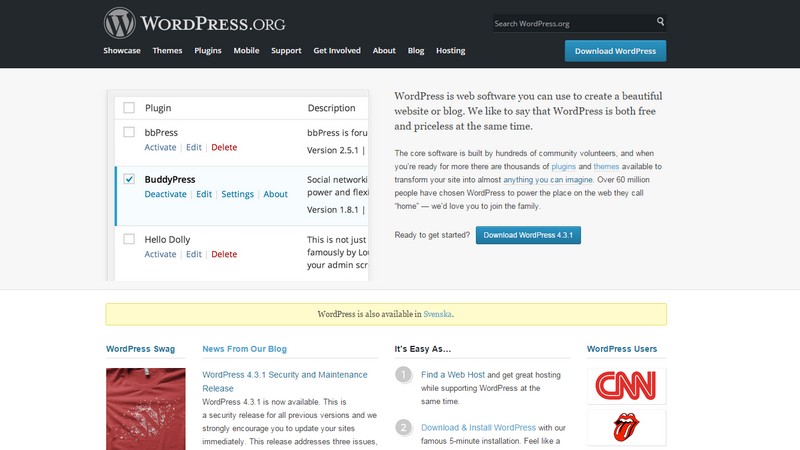 What better way to get information about WordPress than to use its own website created by the developers themselves. This site offers not only the download of the CMS itself, but the history behind the creation of WordPress, forums involving other WordPress users, access to themes and plugins, ways to get involved in the WordPress community, and even documentation for when you need a little support.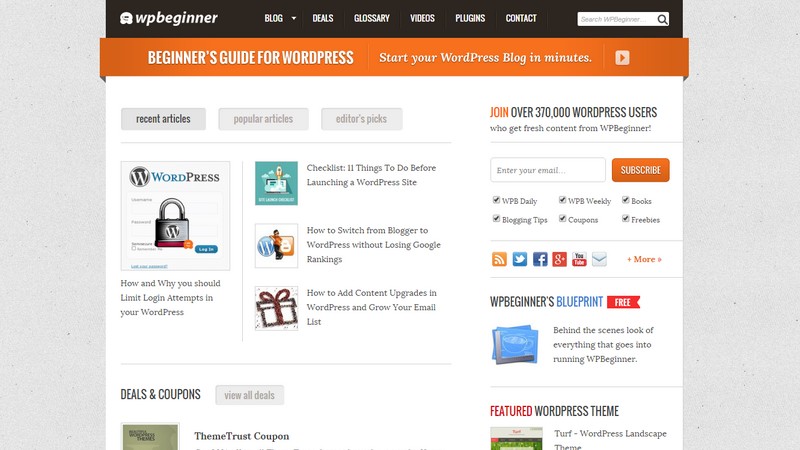 This free online WordPress resource, founded in July of 2009 by Syed Balkhi, is great for those just starting out. However, even the most advanced developer is bound to find some useful tips and tricks as new tutorials and articles are uploaded daily. With well-written articles, videos, guides, and a useful glossary, this resource is good bookmarking material.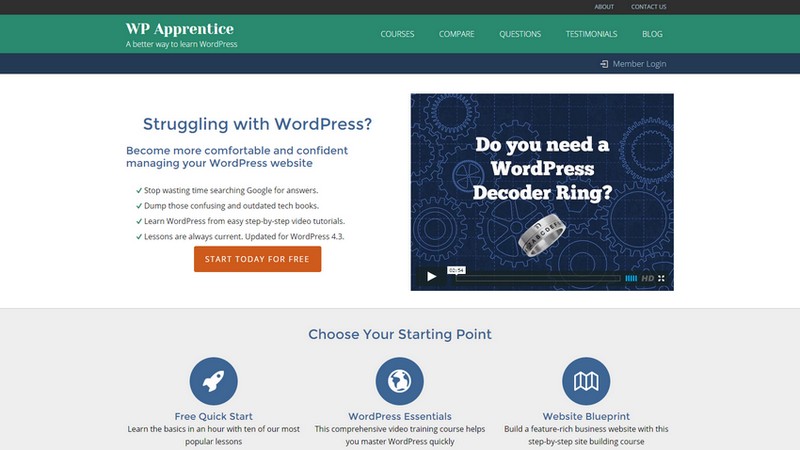 Utilized as an online training portal specializing in WordPress lessons and tutorials, WP Apprentice gears their WordPress courses towards non-techie business users looking to increase their skills, hobbyists with a WordPress blog, and even those responsible for maintaining a company's website. With three courses to choose from that vary on skill level (WordPress Quick Start, WordPress Essentials, and WordPress Website Blueprint), you will be able to understand the basics, learn how to use WordPress, and in the end design a blueprint for building your own website.
With all the hosting services available out there for WordPress, it is easy to get overwhelmed. If you are looking to for a great WordPress host but have no clue where to start, check out this complete resource guide. With no affiliate links or incentives to convince you one way or another, this guide simply provides information on what hosting is, why it is important, the features you need in a hosting account, and the various hosting services out there. With a side-by-side comparison, you will save time and energy when it comes to making a decision.
Tuts+ WordPress has a little bit of everything for everyone. With categories such as Web Development, Mobile Development, Javascript, and News, along with their Learning Guides and forum, getting advanced WordPress knowledge only takes a little bit of reading. Offering both paid courses and thousands of free tutorials, Tuts+ is there to inspire and teach.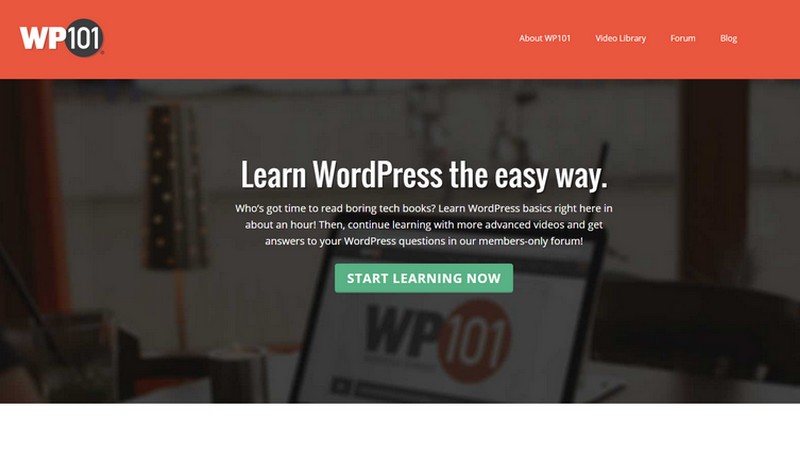 This is the perfect place to send your clients to understand the basics of using WordPress. Created with beginners in mind, WordPress 101 was developed for the masses that are just starting out and need some fundamental information. Utilizing video tutorials to educate, those who want to start a blog, build a website, or are responsible for managing content on a company website should check this site out to learn how to create, edit, and manage website content.
If you want to learn not only about WordPress but SEO, content, conversion, membership sites, and security, then this is the place for you. The host, MaAnna Stephenson, offers consultations and live training, or if you prefer, you can just follow her Video Tutorials and learn on your own at your own pace. MaAnna's teaching style is geared toward a non-geek audience making everything simple and easy to understand. She is thorough and never fails to explain every last detail making you feel comfortable for when you begin work on your own website.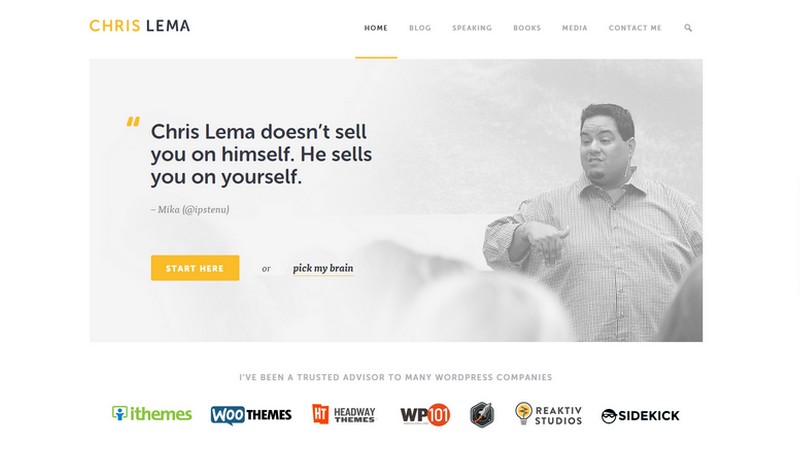 Chris Lema is a coach, speaker, and writer. Redirecting from WordPress development to focus on the entrepreneurial side of WordPress, his site offers full courses, pay-per-minute chatting, and a new blog post every single day on something he guarantees will either challenge or encourage you.
This site offers tools, tricks, and knowledge to help you in creating amazing WordPress websites and 40+ WordPress code generators that you can use for free.
Matt Madeiros has dedicated his website, and ever-popular podcasts, to digital business owners, web consultants, WordPress agencies, and small business owners. He interviews influential WordPress professionals (some who are very well known) and gets the inside scoop on building a business in today's online world.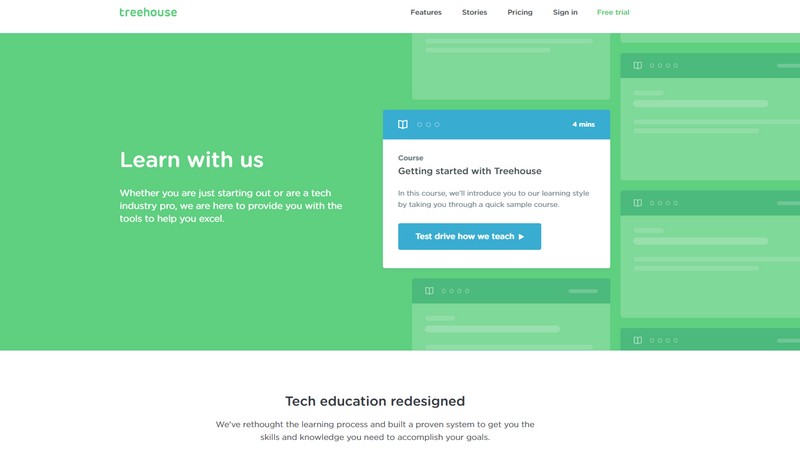 This is a subscription-based website with courses catering to both beginners and pros. Taking a real-world approach to teaching, Treehouse allows you to pick what you want to learn and provides several ways in which to learn it including an extensive library catalog, challenges, track systems, forum participation, videos, workshops, quizzes, and so much more. You will learn all about WordPress and even gain some coding knowledge.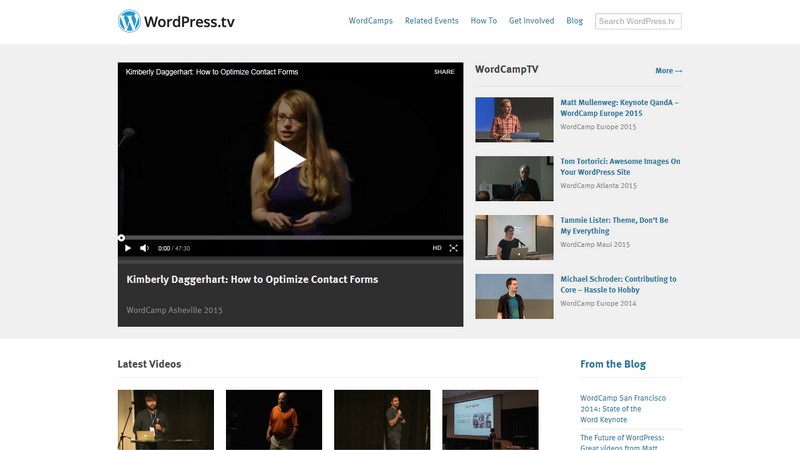 It is here that you can see all the WordCamp talks from around the world for free. Some of the most influential WordPress pros like Matt Mullenweg and Chris Lema are featured in many of the archived videos. The site is easy to search through and the engaging presentations make learning WordPress a lot more exciting.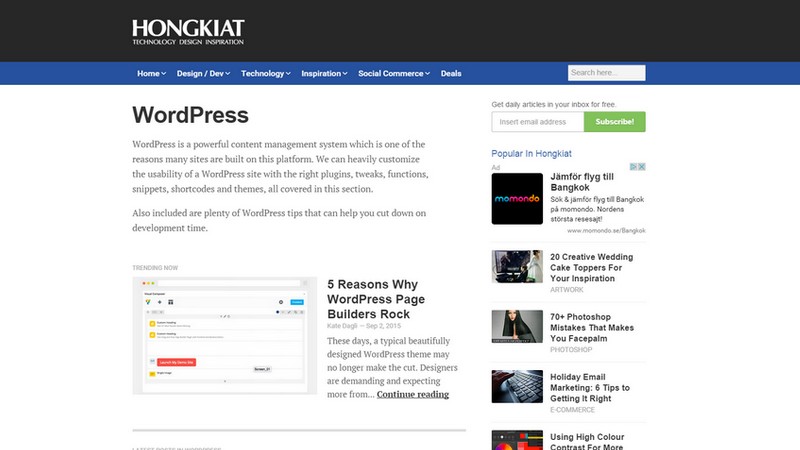 If you are looking for great list posts, tricks and tips, and inspiration for you WordPress website, Hongkiat's WordPress category has you covered.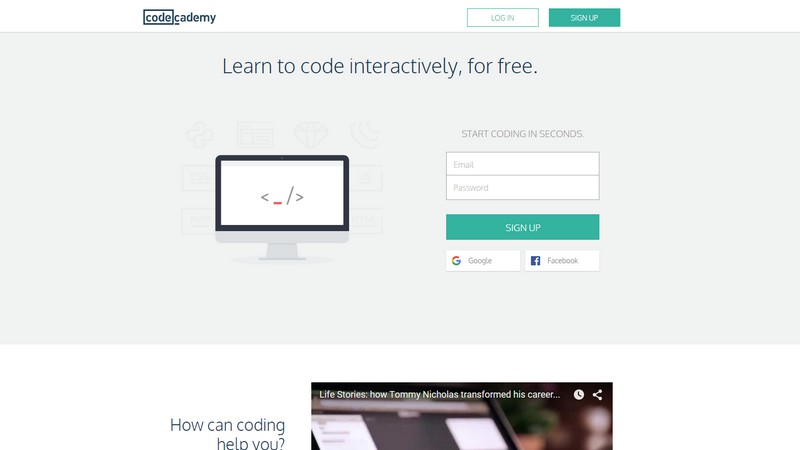 For those who want to brush up on their coding skills or maybe even take on coding for the first time, consider checking out Codecademy. Here you can learn to code interactively and what's cool is that it is free. They also have an extensive library of articles in a variety of categories for more in-depth explanations about the Codecademy courses.
Looking for code snippets to make your life easier? Look no further. Here at WPSNIPP there are over 660 snippets for you to reference while developing your website. Additionally, this site is dedicated to all things WordPress and has tutorials, plugins, galleries, and deals to enhance your WordPress experience.
This question and answer website is for those stuck with a coding question. Come here, pose a question, and let the open communication begin. Or if you choose to, search through old question and answer sessions for help regarding your particular issue.
I could not possibly fail to mention this very site, WP Daily Themes! With daily postings about all things WordPress, we provide theme reviews, information about WordPress plugins, offer tips and tricks, and even have extensive tutorials. This free to use resource is a definite must see when it comes to learning about WordPress.
Final Thoughts
Though this list is certainly not exhaustive, these WordPress resources are definitely some of the most popular ones WordPress users frequent when they need help. The great thing about learning WordPress is that whether you want to pay for online courses or just browse some informational blogs, the information is out there for you to learn. By taking advantage of other people's knowledge you too will increase your understanding of WordPress, increase productivity, and in the end develop a better WordPress website.
Have you used any of the above mentioned resources? Is there a one I left out that you feel is super useful? I would love to hear all about it in the comments below!
Latest posts by Lindsay Liedke
(see all)