Learning how to embed an Instagram feed into your website is crucial.
You spend a lot of time and money creating a stunning Instagram feed to attract, engage, and convert your audience. It only makes sense you'd want to show that feed to as many people as possible. The more people you expose to your phenomenal Instagram theme, photos, and videos, the more your community can grow.
Of course, the concept of "embedding" anything into your website can sound a little daunting if you're not the most tech savvy professional. Fortunately, we're here to help. Here are some of the simplest ways to embed your Instagram feed into your website.
Why Embed Your Instagram Feed Into Your Website?
Exposure is crucial in today's digital world. There are countless other companies vying for the same attention as you online. It only makes sense to leverage as many tools as possible to ensure you're reaching a vast audience.
Connecting your social media and website pages is one of the best ways to get followers for Instagram, and subsequently improve conversions. Think of it this way: your customers might not be ready to convert the moment they arrive on your website from ad or search engine query. However, if they're interested in your brand or the products you're selling, they may be comfortable following you on social media.
5% of people on Instagram act after being inspired by a post, and the more you connect with your audience through Instagram, the more you nurture them into buyers. Your Instagram feed may even convert more customers on your website directly, by giving you social proof in the form of user-generated-content featuring people using your products or services.
Embedding your Instagram feed into your website can also have a positive influence on your branding, helping to create consistency and clarity across multiple channels. What's more, you get an opportunity to impress potential buyers and influencers with multiple sources of content.
Even the visual appeal of an Instagram feed can do wonders for your site's aesthetics, particularly if the feed is well-curated.
How To Embed An Instagram Feed: 2022 Ultimate Guide
As you may imagine, one of the biggest challenges of learning how to embed an Instagram feed into your website is the variety of site builders out there. With so many different solutions on the market, the method you use for WordPress may not be the same as the one used for Squarespace. Let's take a look at some of your options for each site builder.
Embed An Instagram Feed Using WordPress
WordPress.org is the number one most popular CMS solution in the world. Notably, there are two forms of WordPress to consider: WordPress.com and WordPress.org.
WordPress.com provides a handy built-in plugin you can use to incorporate social media feeds into your website. The "Intagrate Lite" service will allow you to embed your Instagram feed into your site, while providing access to a host of other features, like being able to create WordPress posts from your Instagram photos and videos.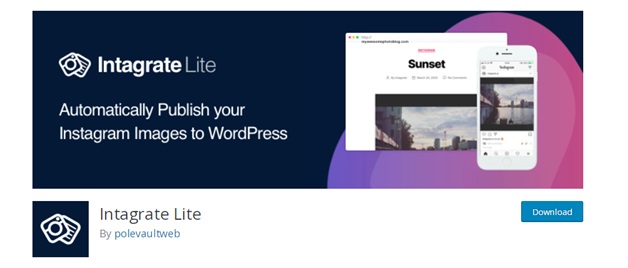 To install this plugin:
Log into your account with WordPress.com and click on your site.
Go to your dashboard and hover over the "Plugins" tab.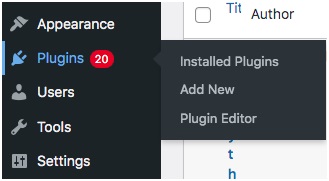 Select "Add New" and search for the plugin "Intagrate Lite."
Click Install, followed by Activate.
Go to your plugin Settings and log into your Instagram account.
Authorize the plugin to access your feed.
You will see images from your Instagram feed in your gallery.
Personalize the display settings to ensure an optimal display.
Hit save.
If you're using WordPress.org, there are a couple of great plugins available here too. You can use tools like Embed Social to integrate any social media profile you like. Once again, plugins for WordPress.org offer a lot more than just an opportunity to integrate your feed, you can also display multiple Instagram accounts on your site or create different feeds to suit your site's aesthetic.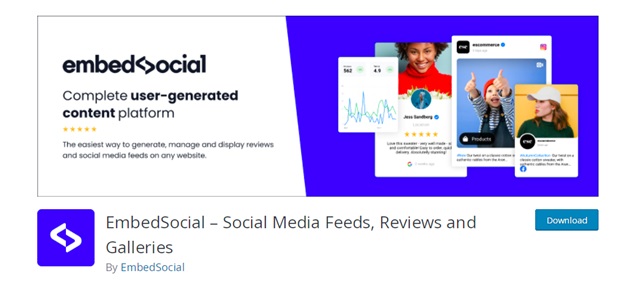 To embed an Instagram feed into your WordPress.org website:
Log into your website as an administrator or via your hosting site or cPanel.
Go to WordPress and find your dashboard, then hover over "Plugins."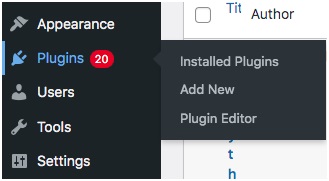 Select "Add New" and search for a plugin (like Embed Social).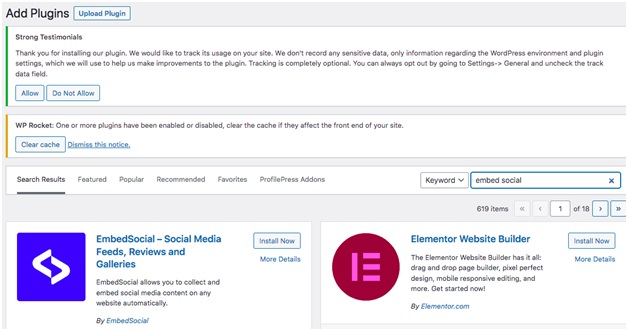 Install and Activate your plugin.
Go into the plugin's settings and authorize access to your Instagram feed.
Customize your display feed to match your site.
Alternatively, you can simply download your selected plugin, then upload the files to your web server in the /wp-content/plugins/directory library. Once you've done this, simply activate your plugin in the plugins directory and authorize Instagram as usual.
Embed Your Instagram Feed By HTML
If you're not thrilled with the idea of using a plugin for your Instagram feed, you can always consider HTML code instead. This will work on a post-by-post basis, so you're not going to see the full feed with HTML. However, the post will display things like post interactions and your profile handle, so you can still generate good results this way.
To embed a post into your website using HTML:
Log into your Instagram account via a web browser (the mobile app will not work)
Go to your profile and select what you want to embed into your site (a specific post)
Click on the three dots in the upper-right corner of the Instagram post
Select the "Embed" option using the drop-down menu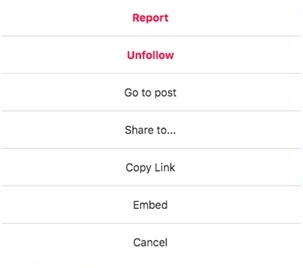 Copy the code on the post or page you'd like it to appear in
The process should be pretty straightforward, but if you have any specific issues understanding the process, you can always speak to a developer.
How To Use SquareSpace To Embed Your Instagram Feed
WordPress might be one of the most popular tools for building your own website – but it's far from the only option. Squarespace is another popular choice with a lot of great functionality to offer. There are hundreds of great templates to choose from, and it's relatively easy to make customizations.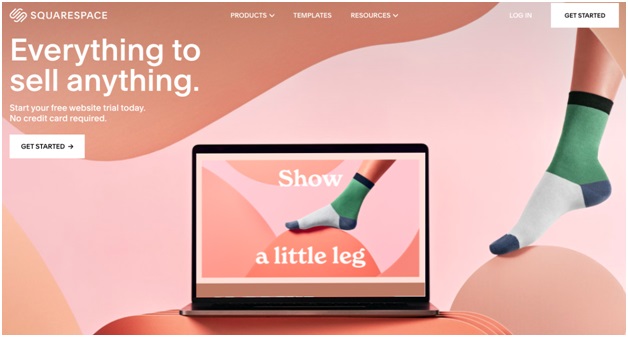 To embed an Instagram feed into Squarespace, you'll need to use the Instagram Blocks feature. This is a dedicated feature within Squarespace which enables users to display images and videos without manually adding them to a post. Start by:
Log into your Squarespace account
Edit a page or post where you want your Instagram feed to show
Click the "insert" point and choose Instagram from the menu
Select the "Account" tab in the block editor
Choose the Instagram account you want by logging in
Follow the authorization steps provided by Squarespace
Select the number of posts or Instagram content items you want to display
Go to the "Design" tab then pick "Choose a Design"
Customize your display settings to suit your aesthetic
Click "Apply" to save the changes
Third-Party Tools To Embed Your Instagram Feed
As you may have noticed above, the easiest way to embed an Instagram feed into your website is usually to use a third-party tool. There are various integrations and plugins specifically designed to assist with this process. Some of the top options include:
The number one platform for sharing user-generated content on your website through a social media feed, EmbedSocial works with a range of social sites – not just Instagram. The service allows you to add everything from Instagram feeds to full stories and albums into your site.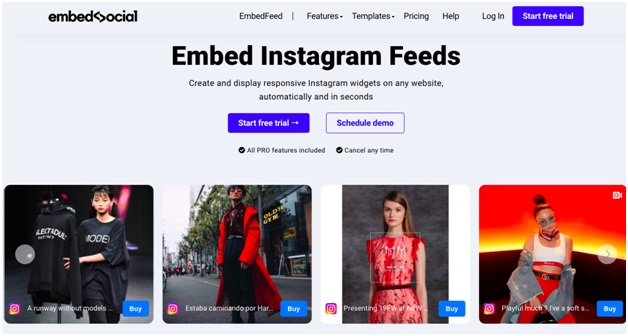 All you need to do is install your application into your chosen site builder, such as WordPress, and follow the guidance provided by Embed Social. You can even embed Instagram for free this way. Just create a free account on EmbedFeed, then:
Pick Instagram as your source and connect your account.
Generate your Instagram feed widget.
Copy/paste the code provided into your website.
Ideal for adding all kinds of Instagram, Twitter, and YouTube content to your website, Snapwidget is free and easy to use. You can automatically and easily display everything from Instagram grids to Instagram feeds, Stories, and pop-ups, depending on your package.
To add Snapwidget to your website you can simply follow the guidelines offered here. For the most part, all you'll need to do is go into your Webflow dashboard, select the project or widget you want to add to your website (such as one showing your Instagram feed) and copy/paste the code provided.
Best-known for its forever-free approach to Instagram feed embedding and social media aggregation, Curator.io will help you to collect and display all kinds of content in your social media feed. All you need to do is sign up, and the system will pull posts from multiple social media accounts to display them in a customizable and embeddable format.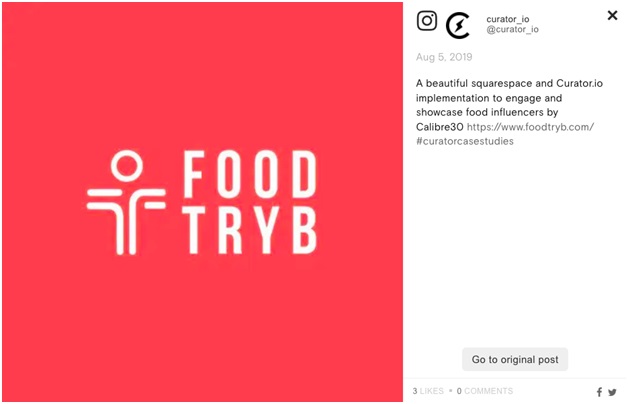 To get started, just log into Curator.io and connect your social media accounts, following the authorization steps provided. Customize the feed produced by the Curator.io app, then use the embed code to add the widget into your website.
Benefits Of Embedding Your Instagram Feed Into Your Website
Embedding your Instagram feed into your website makes a lot of sense. It's a chance to create seamless brand consistency between your social media and other forms of online presence. It's also a great way to humanize your brand. When people see other individuals displayed on your website, from your customers to your staff, they're more likely to connect with you.
Embedding your Instagram feed into your website:
Gives you direct access to visual social proof to display on your product pages.
Highlights your position in a growing community and makes you more relatable.
Provides opportunities to increase social media traffic.
Helps to improve the visual aesthetic of your website – to make it more engaging.
Encourages more conversions and more time spent on your site.
Embedding your Instagram feed into your website also helps you to direct more customers from your site to your social media pages, where you can nurture them for repeat sales.
Make The Most Of Your Instagram Feed
With so much time and effort invested into building the ultimate Instagram feed, it doesn't make sense not to ensure you're exposing as much of your content to as many people as possible. Making the most of your Instagram feed by embedding it into your website is an excellent way to strengthen your brand, improve your image, and increase your chances of conversions.
At the same time, the extra traffic you gain from the aligned social and website efforts you invest in online could help your business to grow significantly.
Latest posts by Artem Pavlov
(see all)