This is the right time to advance your fundraising efforts!
A recent report from Double the Donation states that there is a 4.1% increase in overall giving over the past year. This is the 6th year of consecutive annual increases. There are a lot of factors that contributed to an increase in generous giving.
"Unprecedented developments in 2020 including the global pandemic, the ensuing economic crisis, and efforts to advance racial justice created intense, widespread need and significantly increased the demand upon non-profit organizations. Remarkably, generous giving coupled with the stock market turnaround in the final months of the year boosted contributions. As a result, 2020 is the highest year of charitable giving on record," said Laura MacDonald, CFRE, chair of Giving USA Foundation and Principal and Founder of Benefactor Group.
In addition to these, worldwide restrictions prompted non-profit organizations to shift to online fundraising events and online donations. In fact, online giving grew by 12.1% over the past year.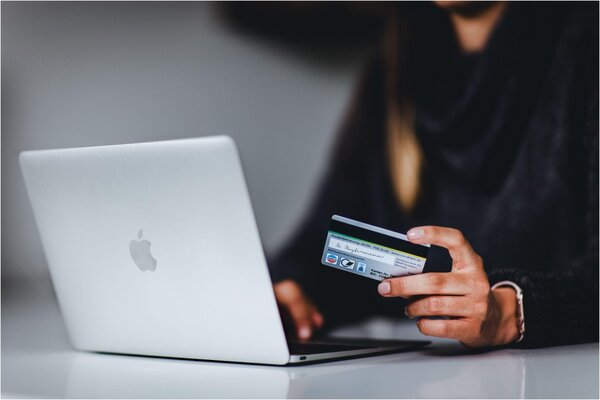 Benefits of online donations
While some organizations stick to traditional fundraising events, online donations which are managed through your WordPress website, give you unique and valuable leverages. Some of them includes:
Eliminates geographical limitations – Any person, no matter where he is in the globe, can donate at any convenient time.
Helps you gain more exposure – Online giving will allow you to have a worldwide reach.
Makes participant engagement and retention easier – An online platform is easier to manage than an in-person activity.
Aids in gaining new supporters
Automation saves time and resources both for you and your supporters
Helps you attract possible donors who prefers online transactions and engagement
The recent statistics, figures and the overwhelming benefits presented above will undoubtedly push you to advance your fundraising causes now. That's why today, we're going to help you maximize your fundraising event using your WordPress website.
Let's get right into it.
7 effective strategies to increase online donations
Talk about the "why" of the fundraiser on the event page
Clearly stating your non-profit organizations/NGOs/charity's story and mission firsthand is an important aspect of attracting sponsors. A clear mission statement will allow people to know the specific goals you want to achieve and if it's something that resonates with them.
Your non-profit has its story to share and it's these stories that make your organization powerful. Once they get a clearer picture of the purpose and vision, it would be easier for them to decide if they want to support your cause or not.
Present your organization's purpose on the "About Us" page, your home page, or the event page strategically and comprehensively. Most of the leading non-profit websites have an "Our Story" page. Basically, there are only two things you need to include here: the problem you want to solve, and the solution your organization wants to offer.
And while the choice of words is important, visual presentation is also essential. Most people visit sites that are visually appealing. In order to achieve this, you need to choose the right WordPress themes built for events. There are numerous free WordPress themes perfect for nonprofits which are perfect for startup nonprofits.
Choose the right themes that will provide vital features for your online fundraising needs such as portfolio and gallery display, easy-to-navigate donation system, effective event management and registration, and creation of unlimited campaigns/causes.
Create highlights from past fundraising events
There are a lot of non-profit organizations out there. How do you get people to support your noble cause? Simple. By gaining their trust. Acquiring donors means acquiring their trust first. Gaining the trust of people might be challenging especially if your organization is still starting out.
When you present highlights from past events, people will get the validity and legitimacy of your organization. Include the specific number of people and communities you have reached out to and helped. Also include photos and videos. Media will not only act as proof but it will make your website visually appealing and enticing.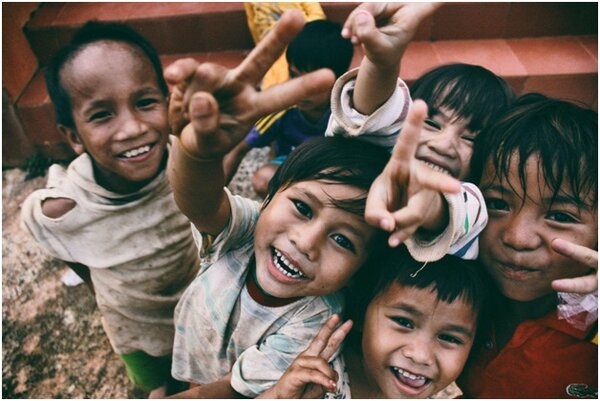 Also include the amount raised to show that you value transparency, honesty, and accountability. According to the survey done by Cone Communications in 2013, 91% of Americans strongly believe that non-profit and charities should provide enough details and information about their causes.
Make sure that your donors know where their money is going. Failing to do so may lose your credibility and may also result in losing both old and new sponsors. After all, it is trust that builds charities and non-profits.
Include attendee testimonials
Showcase the impact of your organization. Testimonials are powerful tools that make a fundraising event more compelling to support. They are one of the most powerful marketing tools in fundraising events. Nothing beats an authentic and relatable testimonial that moves the heart to give.
"You're giving an opportunity to let regular customers become brand advocates, which does more in terms of building trust, credibility, and emotion than you could ever do on your own," says The Strategic Factory.
Collect testimonials from the recipients or the people that the fundraising event is supporting. Testimonials can also come from donors and sponsors. This will increase the credibility of the organization. You can collect testimonials from sponsors by incorporating them in the donation form or you can put a button for reviews right on your website page.
Incorporate creative activities and unique presentations
You can do so much in your WordPress Website. Make your fundraising efforts extra engaging by crafting unique and enjoyable activities. Don't simply ask for donations. Make it worthwhile.
You might be thinking of doing a gala, concert, talent show or a golf tournament to raise funds. Think outside of the box. Create activities that are fun and new to the sponsors. In creating the activities, you can include friendly competition among participants to increase funds.
Most people might think that having a purely virtual fundraising event can be more difficult than having it in-person but it's quite the contrary. Virtual events are easier to manage and event cost is significantly cheaper in addition to a wider reach of audience.
Furthermore, usual events done in-person can be done virtually like concerts, movie nights, or auctions. You can also do workshops, webinars, and donation matching. It is even possible to do a virtual fun run. You just need to be creative.
Also during the presentations, you can choose the people the organization is already supporting as presenters. It is good to create interaction and connection between the sponsors and the people they are helping.
Create a virtual countdown of the event
Elevate the excitement and anticipation for your event by creating a virtual countdown. Countdowns will help participants stay enthusiastic and engaged. This will also serve as a reminder for them.
You can position your countdown timer in your posts, lightbox pop-ups, or right on your event page. Encourage participants to interact and share their expectations. You can utilize your social media channels to create interaction.
In order to ensure that every element in your website is working properly: plugins, new themes etc. are working, you can create a WordPress staging site. It's an imitation of your original site. You can test anything and experiment in your staging site. Any changes done will not affect the original website. Having a staging site will help you prevent any WordPress problem.
Make the event's registration and donation form
Make your site complete by incorporating the registration and donation forms. An easy-to-navigate and smooth registration process is a necessity in every event. One advantage in promoting your fundraising event online is participants can register right away without leaving your WordPress site.
That's why it's very important to add a WordPress event registration plugin to your website. This will automate the registration process and therefore, saves time and resources.
An event registration plugin will help you manage your event by helping you customize event registration forms and donation forms, collect participant/donor information, sell tickets and collect payments. It will also allow you to send customized emails for confirmation and reminders.
Here are the tips for creating a donation form that will convert well:
Include a versatile payment option (example, PayPal, Stripe, Square, Card Payment)
Add a recurring payment option for those who want to contribute monthly
Suggest specific donation amounts
Make it visually attractive by including images
Make the entire form visible without people scrolling down
Minimize distractions like external links and ads
Maximize engagement and marketing
Specific marketing strategies work on specific demographics. For example, email marketing works better on male working adults while social media marketing is more effective on female counterparts.
Having a fundraising website is not enough. Reach out to your target sponsors through several channels. You can send them a personalized email. You can reach out to them through Facebook, Instagram, and other social media platforms.
Continue with your marketing plan. Remember, you know your target sponsors best. Find out what works best for them and maximize that process.
Conclusion
Virtual fundraising events can generate funds more than what is expected if done right. It's not something you need to be afraid of doing even if you are not tech-savvy. What is most important is that you pursue your charity or nonprofit's purpose and continue to help people.
I hope that this article has helped you and has encouraged you to build your very own charity website to maximize your fundraising efforts. Good luck!
Latest posts by Artem Pavlov
(see all)